Hanging out with Daddy

 The whole family (Sean requested that we take a family picture!)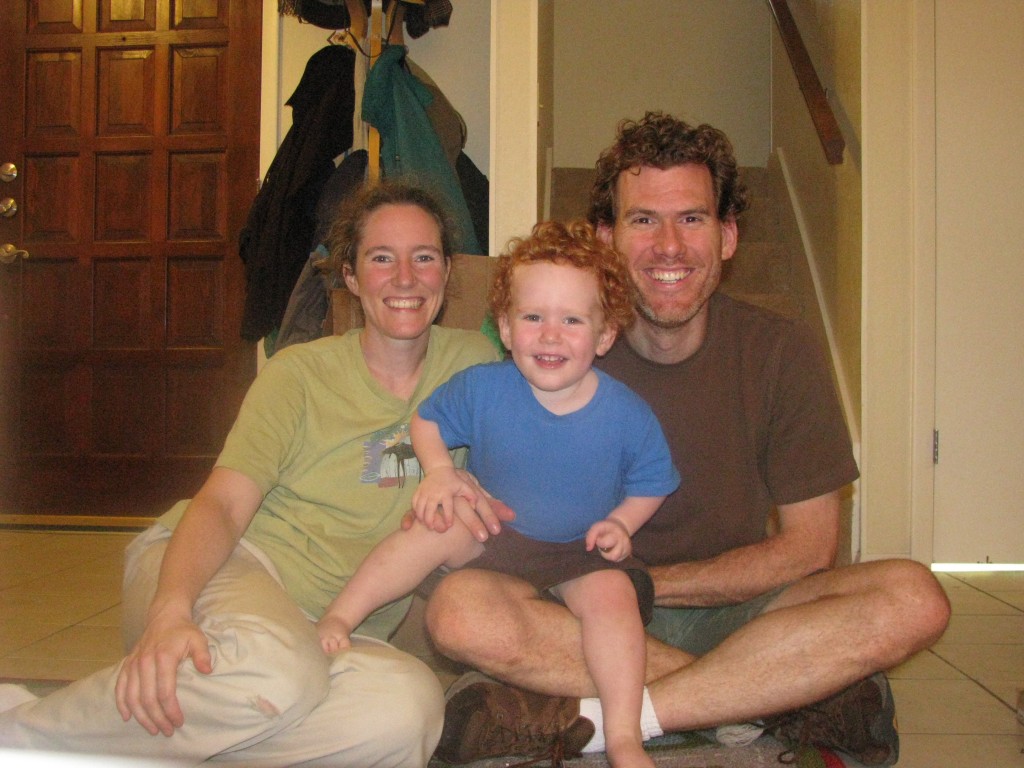 Sean learning to be a fencing referee
Sean enjoying his new swing
I was running a seed germination experiment out of a closet and Sean was intrigued by what I was doing. One day he composed a song about "Mommy's Experiment"…
 The family again (another Sean request)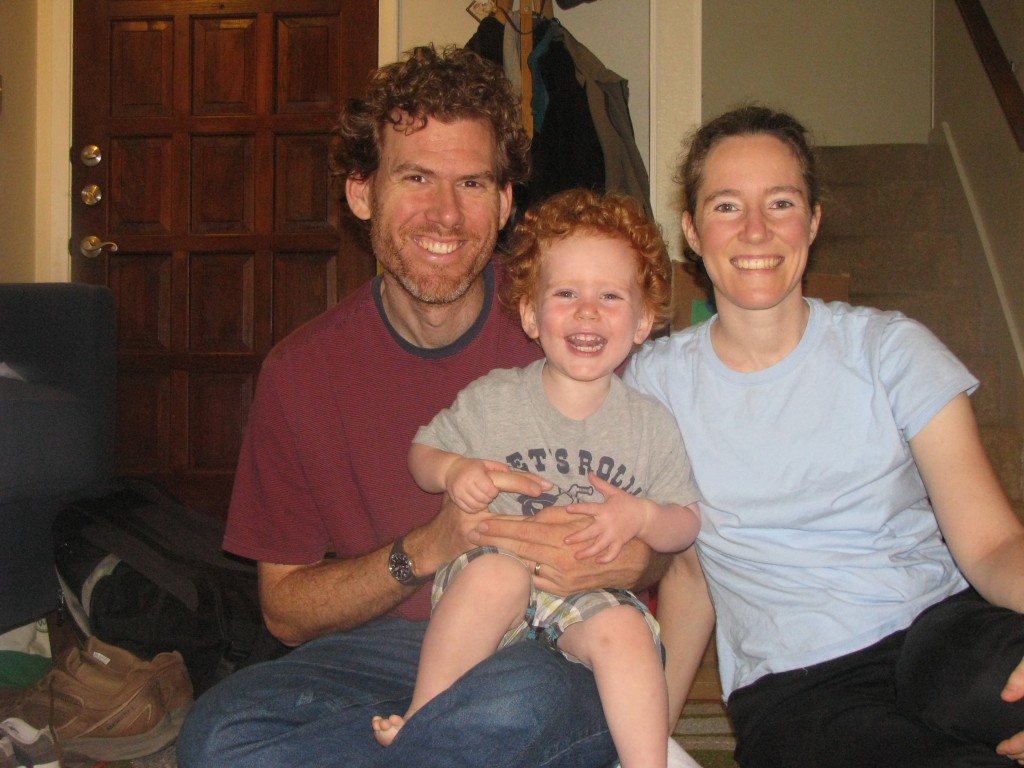 Sean really enjoyed his running bike (i.e. bike with no pedals).
But he definitely had off-road tendencies…
 As we were packing to move, we stumbled upon Sean's old baby bathtub. Eager to try it out again, Sean hopped on in. Um, I think it's a bit small for you now, Sean…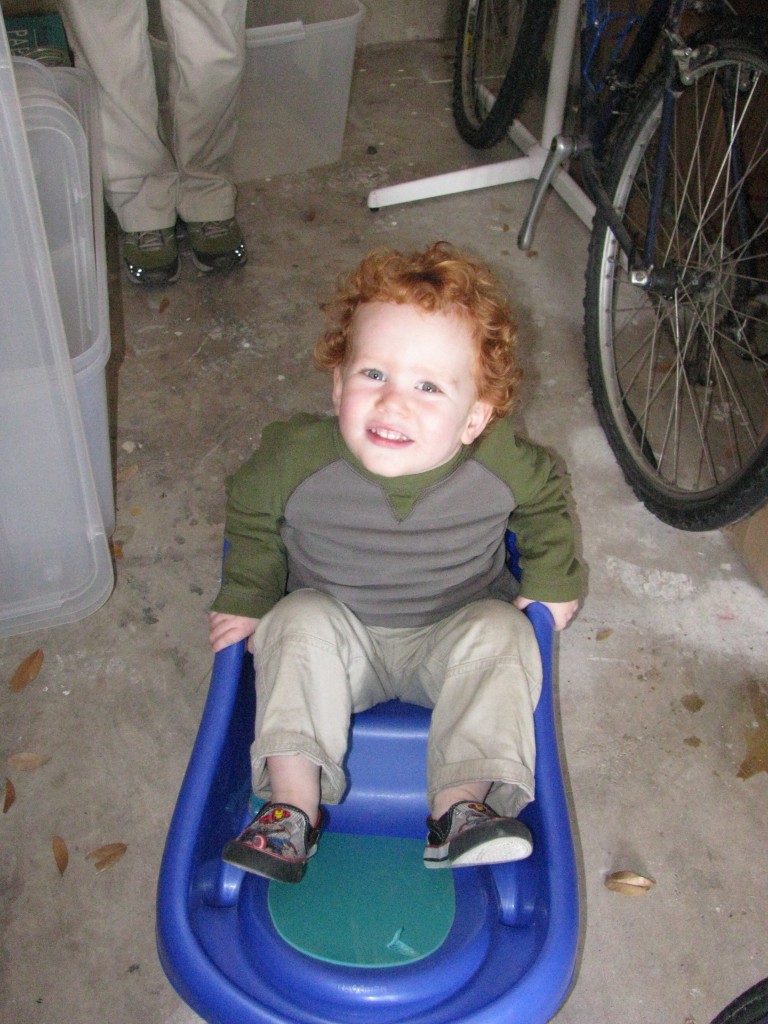 Hanging around…

 During our move to Virginia, Sean and I went to visit Grandma and Grandpa, leaving Ben with the task of moving all our stuff. Here Sean is helping to sweep the driveway.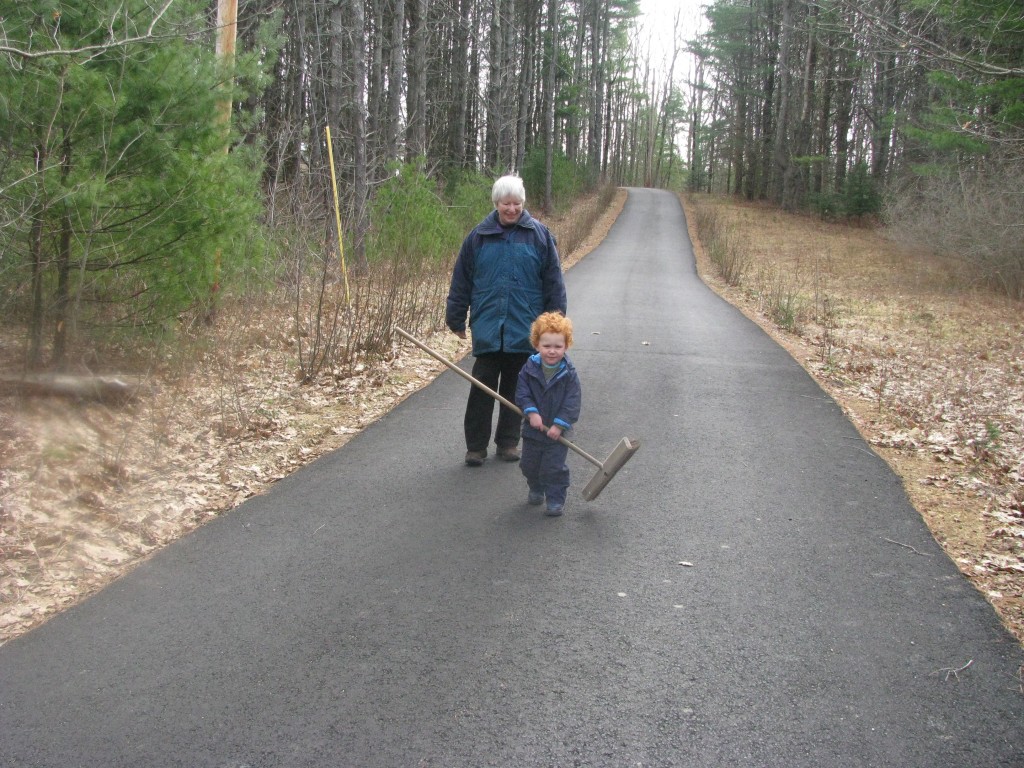 Sean finds a pine cone

 After Grandma attached a rope to her garden cart, Sean had a blast riding on it and pulling it around.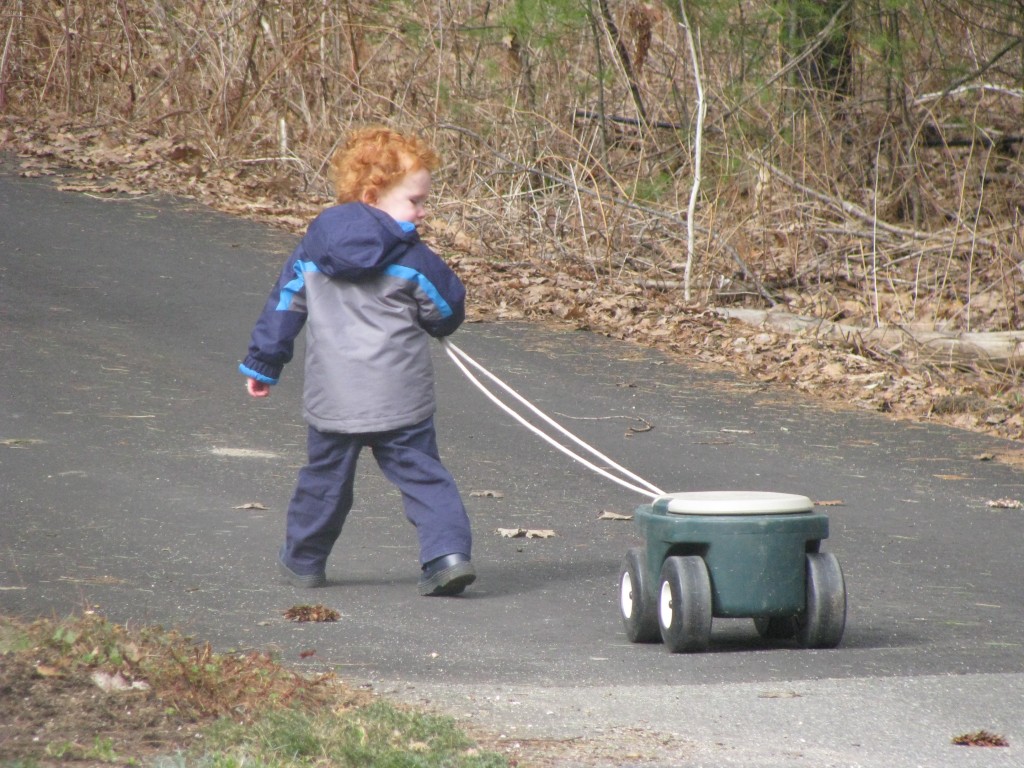 He also experimented with pliers. (Don't worry, there's a outlet cover on that outlet.)
 And with trying on adult shoes.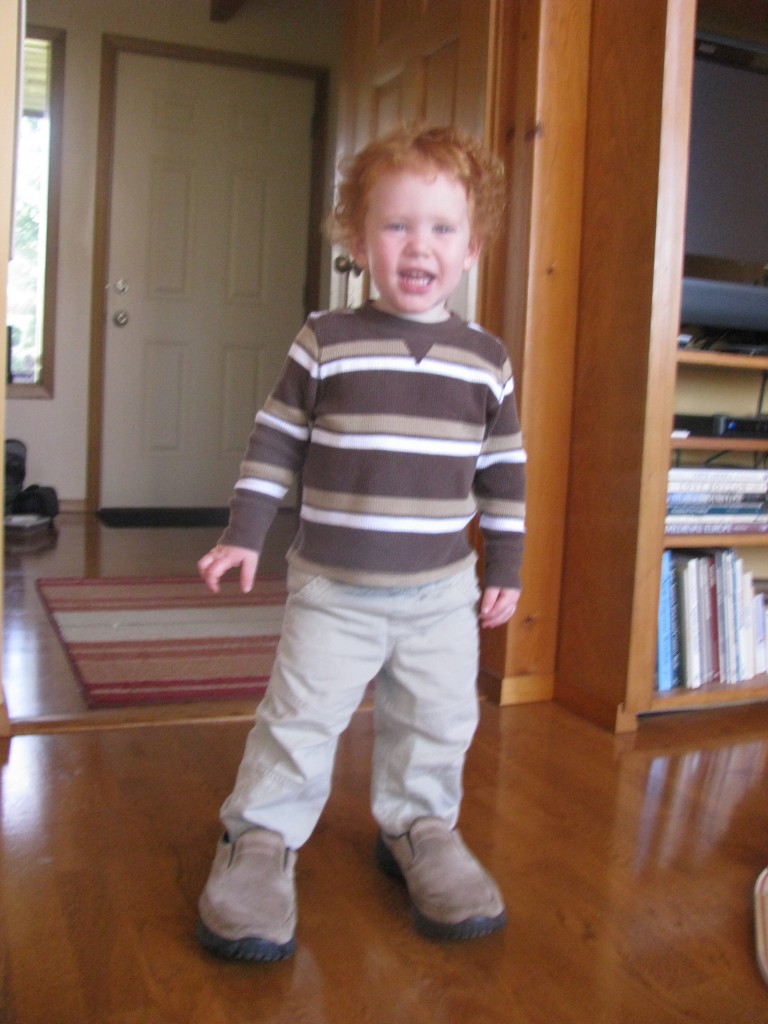 And, of course, he got Uncle Dan to read to him.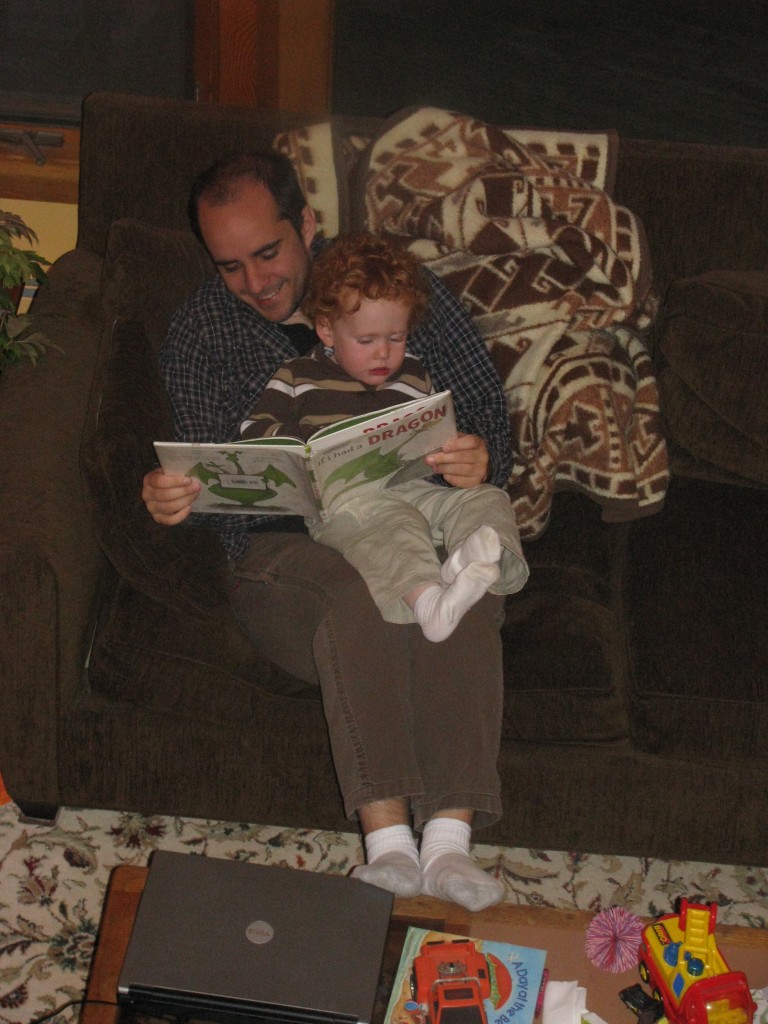 And he got to read books with Grandma, too!