We spent Easter in New Jersey with Mima and Papa (Ben's parents). Dying eggs with cousins Ainsley and Garrett was an adventure into controlled chaos.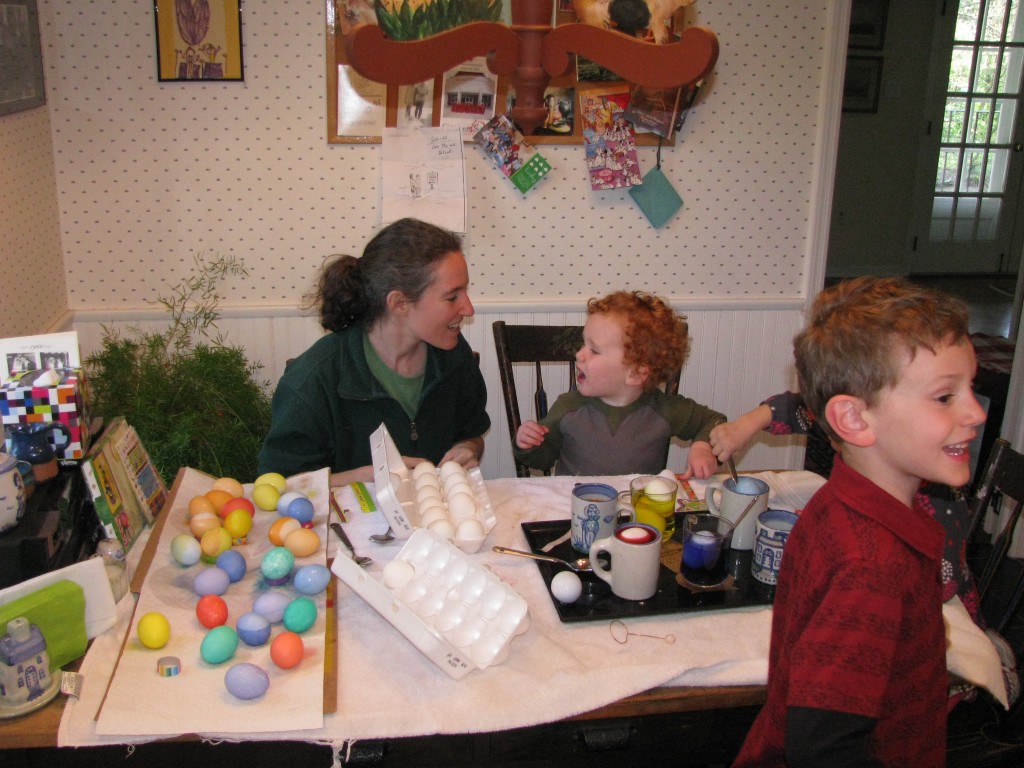 Easter itself was a lovely day. After Easter brunch at Princeton, Sean played in the fountain.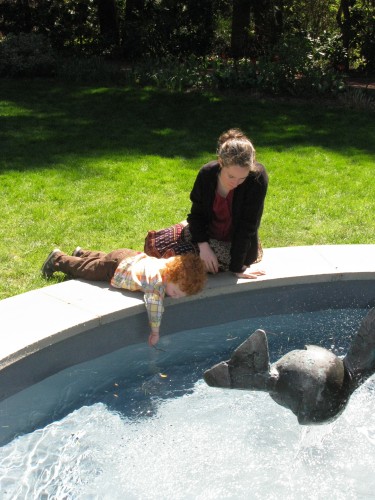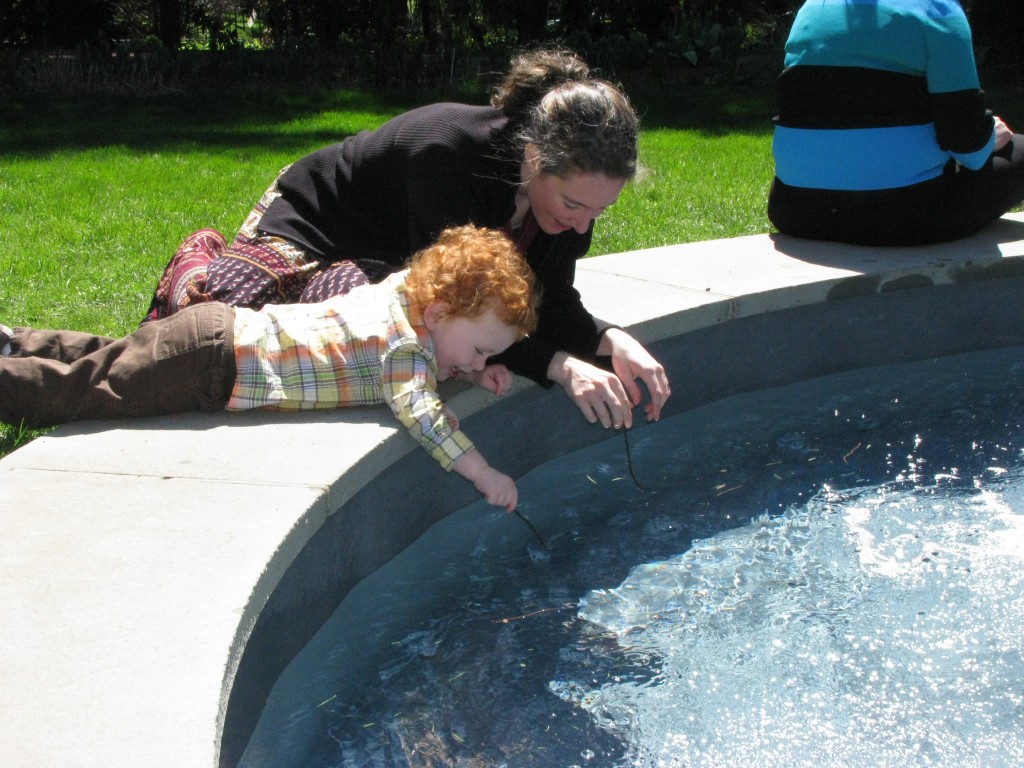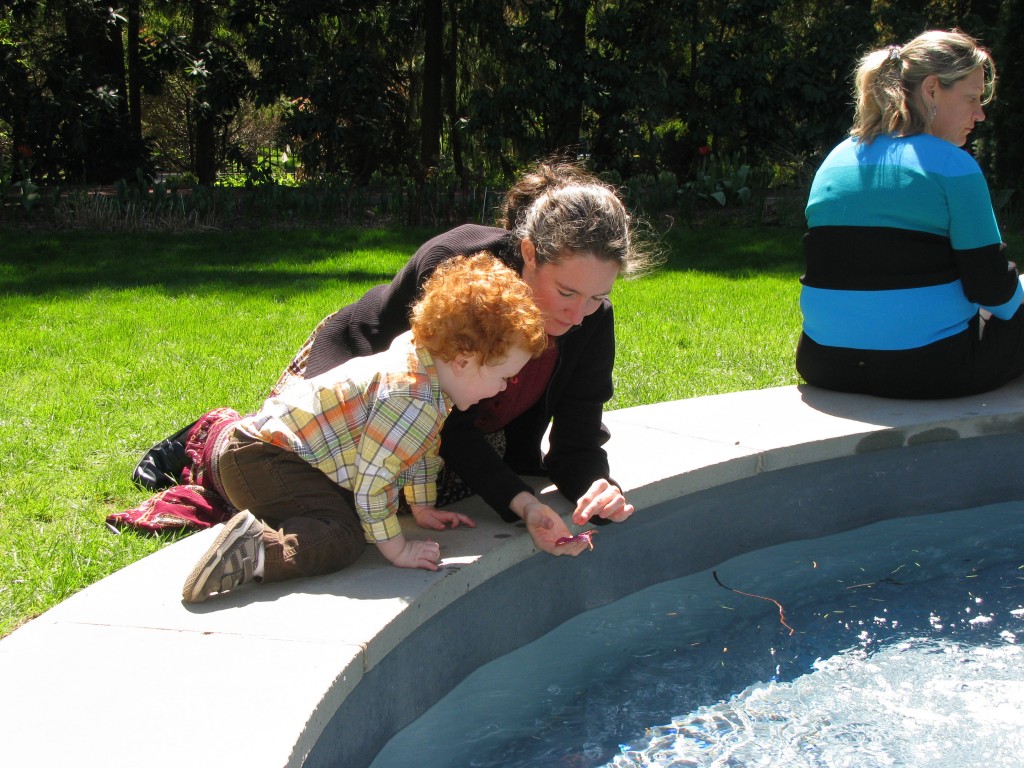 Playing with Garrett
And we took a trip to the nearby farm stand where there is a little play yard full of kid-sized tractors…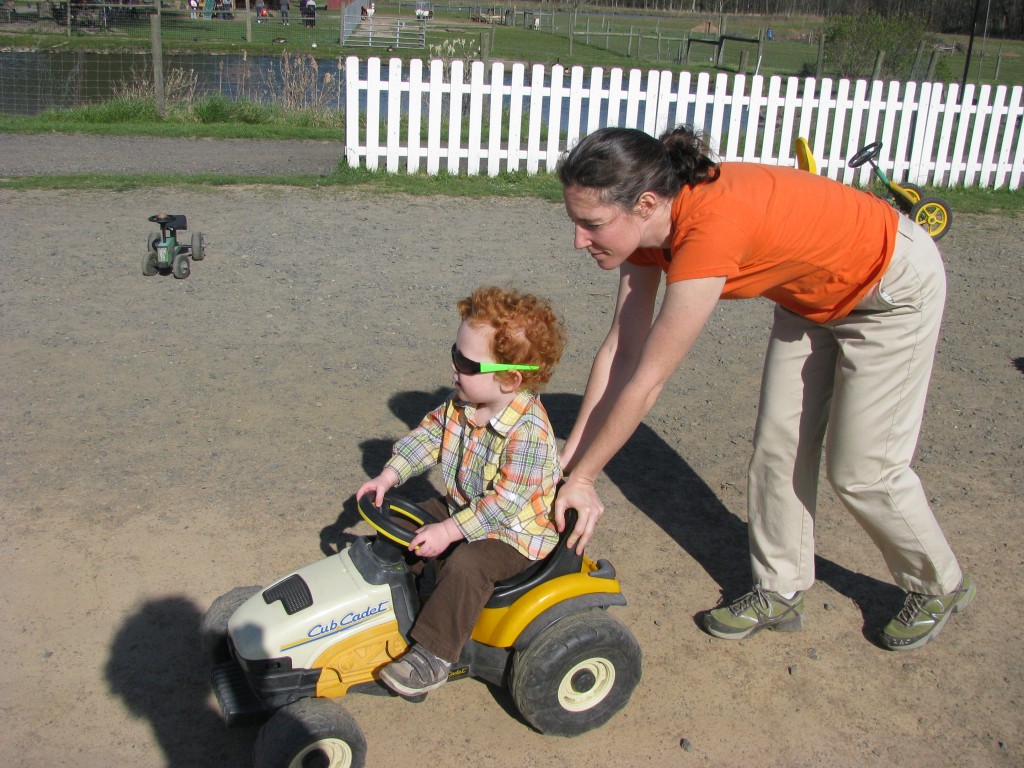 … and a big wooden one to climb on.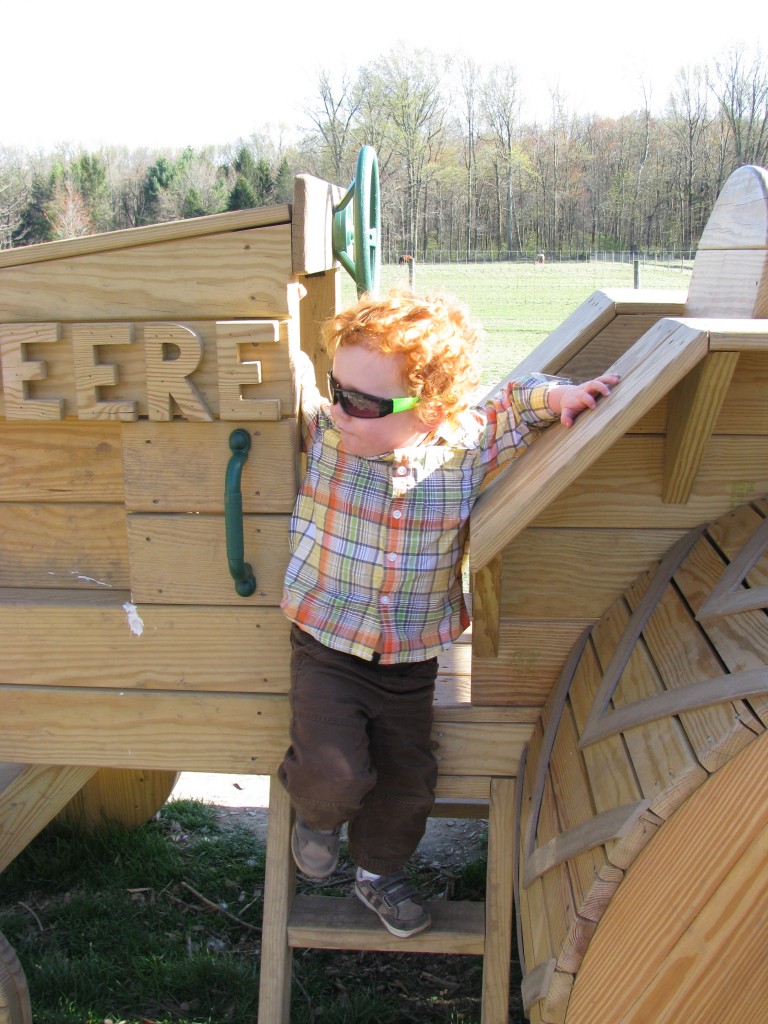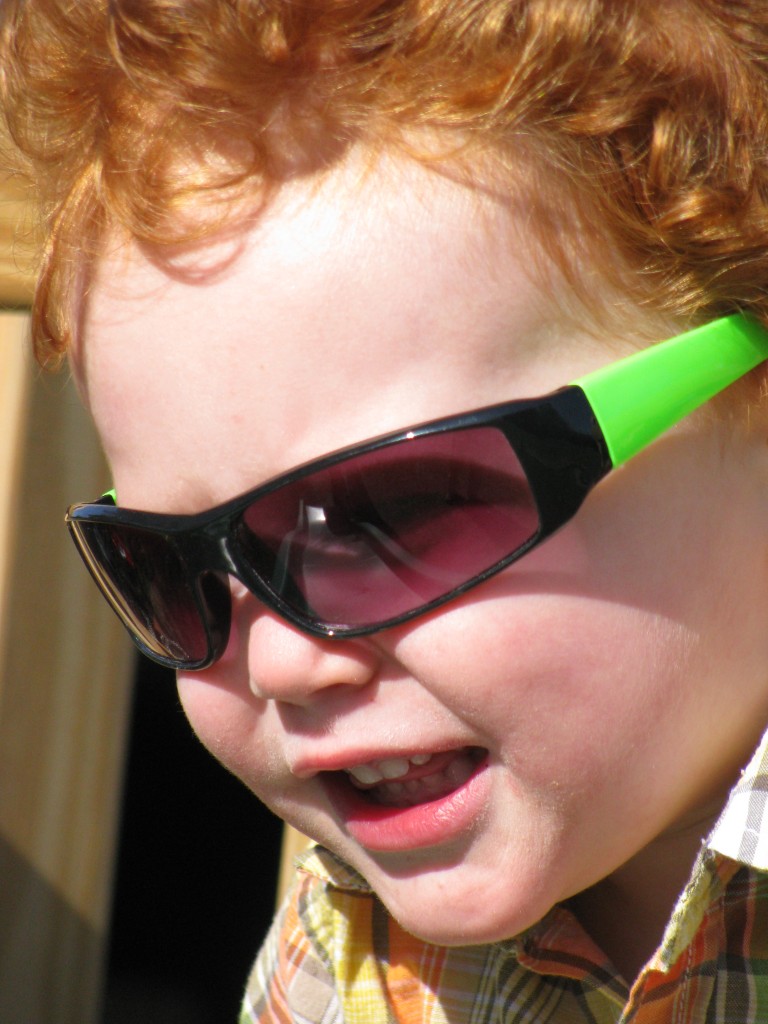 Back at Mima and Papa's house, Sean and Ainsley played together a bit.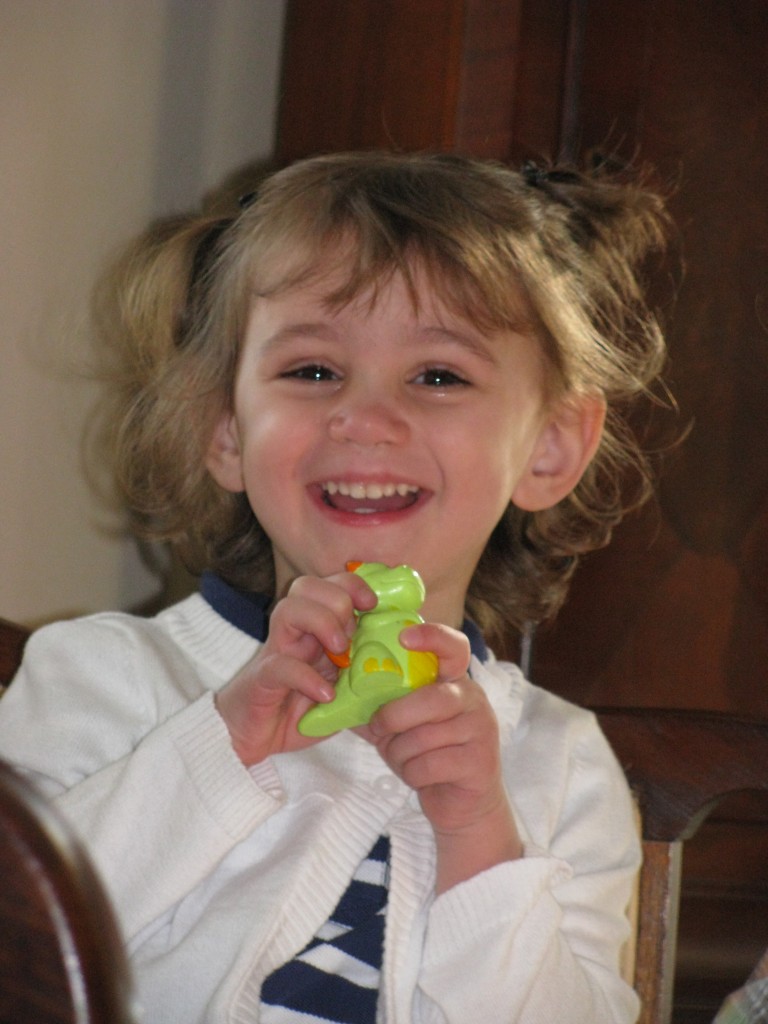 And Sean tried on Mima's hat.
And then it was time for the annual Easter egg hunt. This was Sean's first one, as we've never lived close enough to come for Easter before. The concept is a little perplexing, but he enjoyed running around the yard with everyone.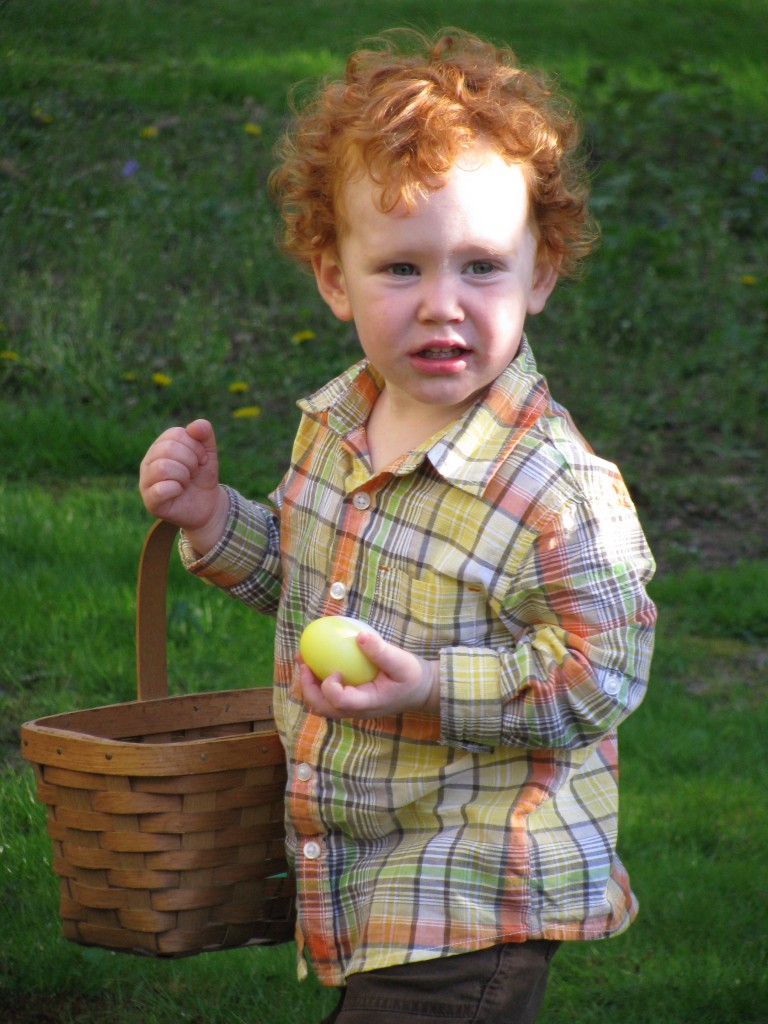 Daddy helps Sean find an egg.
Ainsley looks for eggs.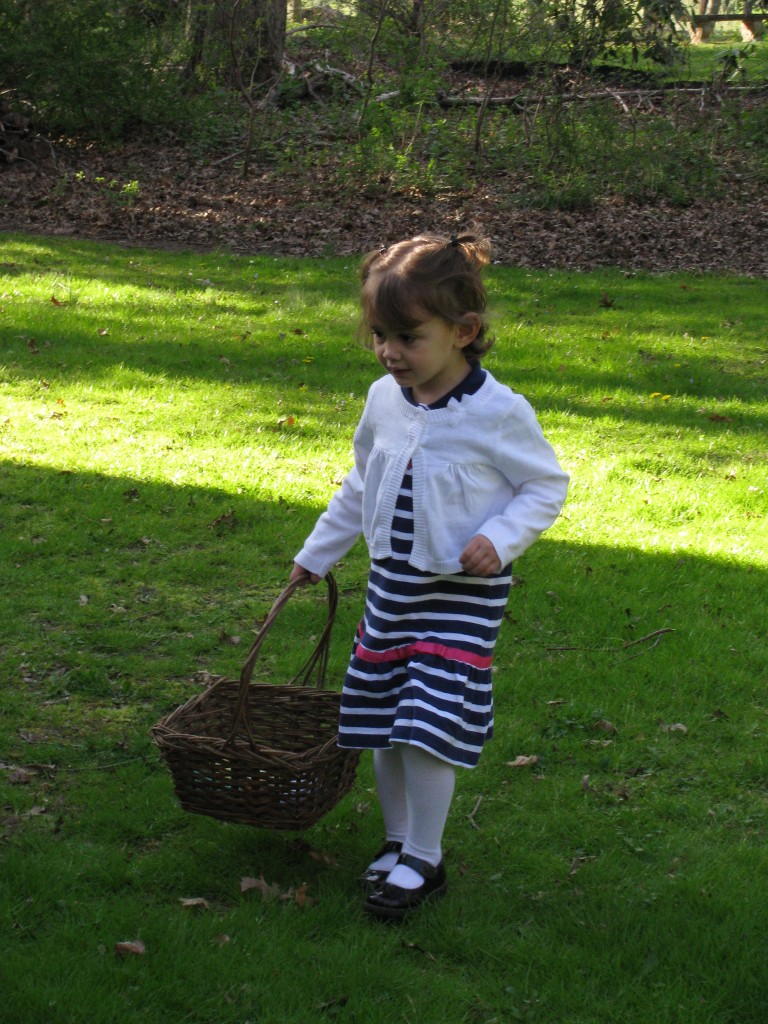 Sean found a yellow one.
Looking.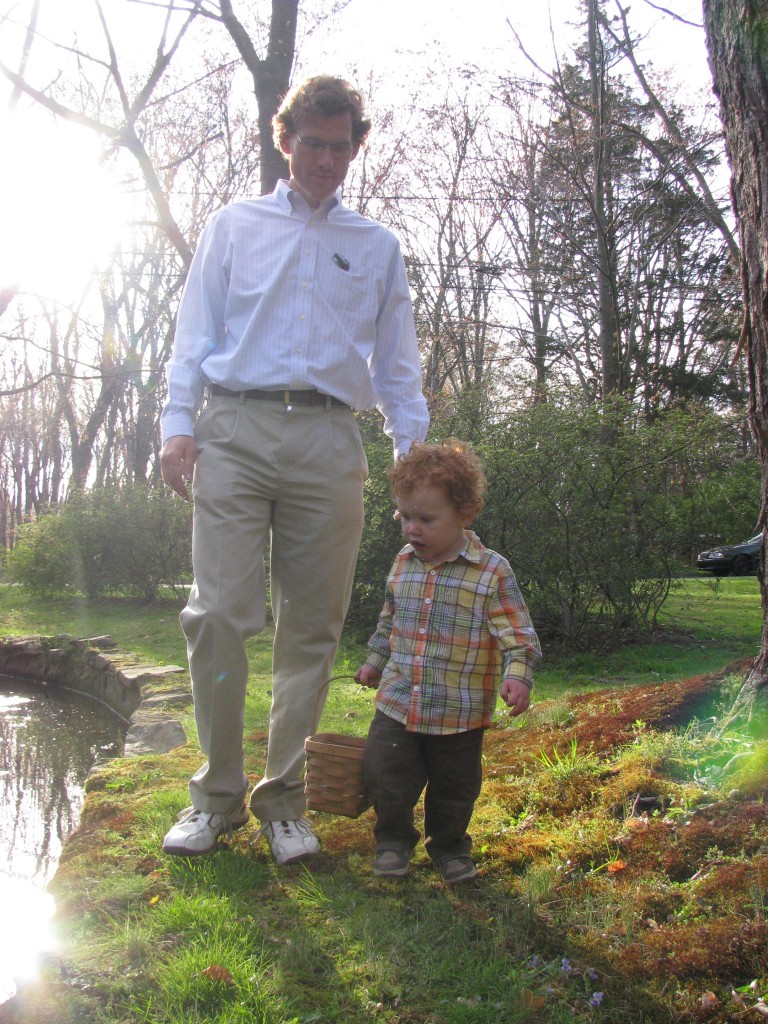 Eh, who needs a basket anyway?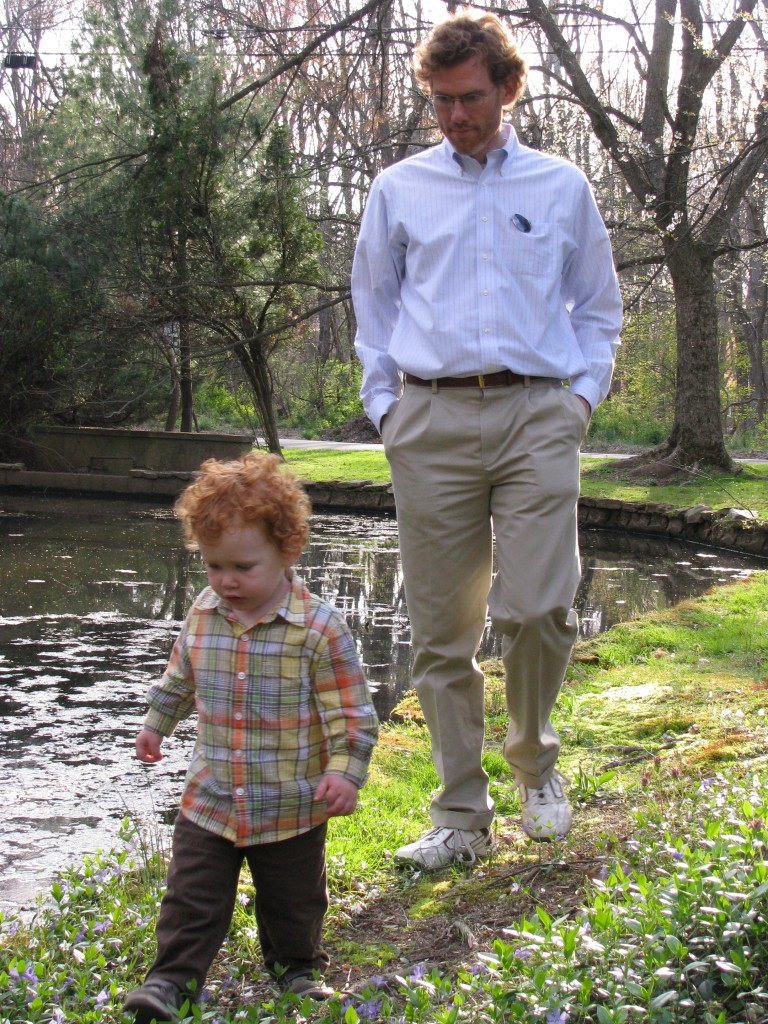 This video shows the search for the last remaining egg. (Hint: it's in the wood pile…)
The extended cousins after all the eggs were found: Ainsley, Abby, Garrett, Caleb, Sean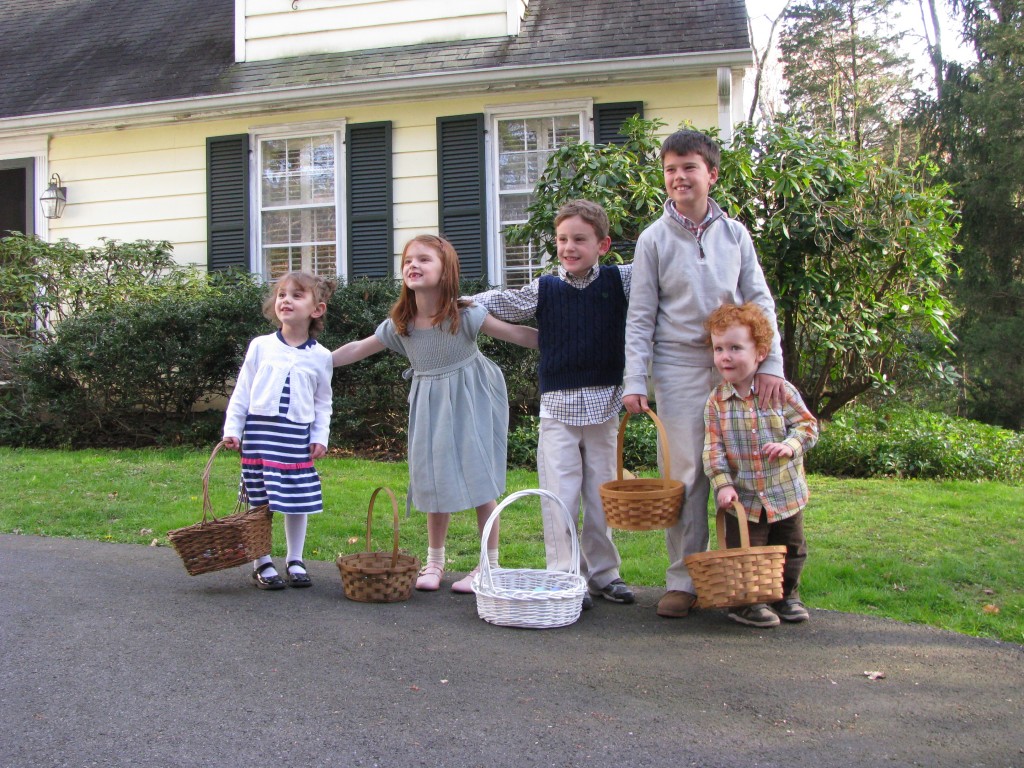 And some post-hunt Easter gifts, including a new book!