Okay, trying to do all of 2012 here now. I just figured out how to automatically import my pictures to the correct size. Having to do them all one at a time was taking forever, so hopefully this change will make posting less onerous. Maybe I'll even catch up to the present before the end of the year…
These pictures are all from January 2012, mostly right around Sean's birthday. Here he is with the classic bear and lobster: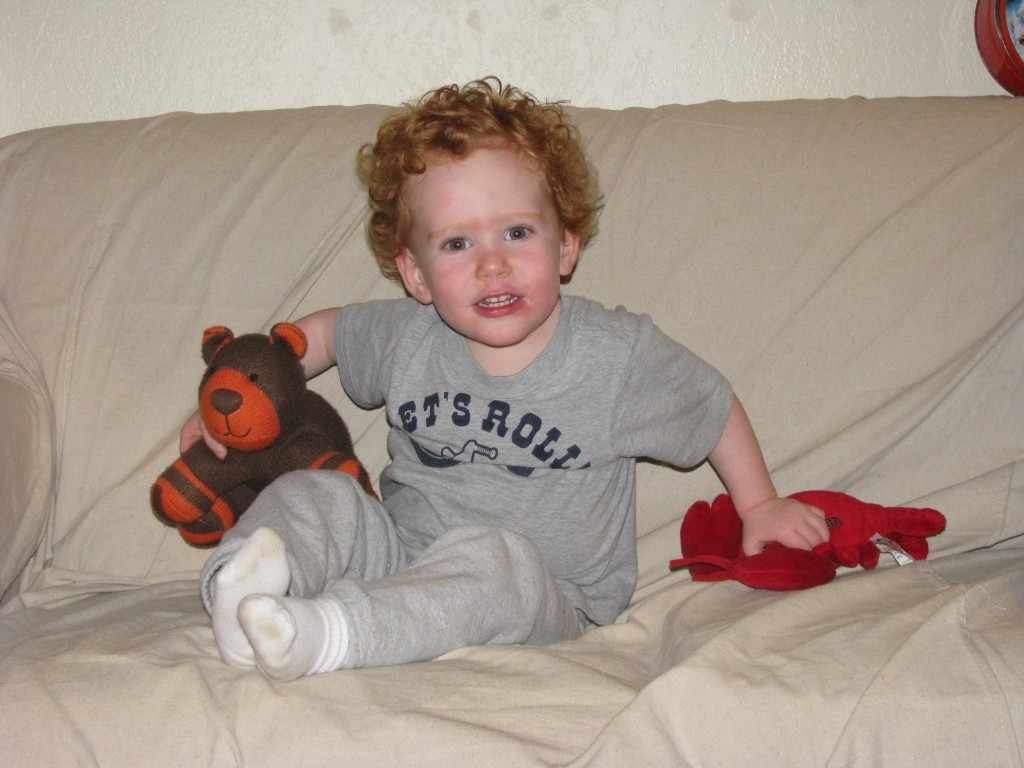 Birthday balloons. Note that Sean was happily playing with them before I got out the camera. Once the camera was out, he was much more interested in the camera than the balloons. I only got him to play with the balloons by telling him that we could then watch the video of him playing with the balloons on the camera. This is the result:

And Sean's first attempts at blowing out birthday candles:

A fire hat and… a firetruck!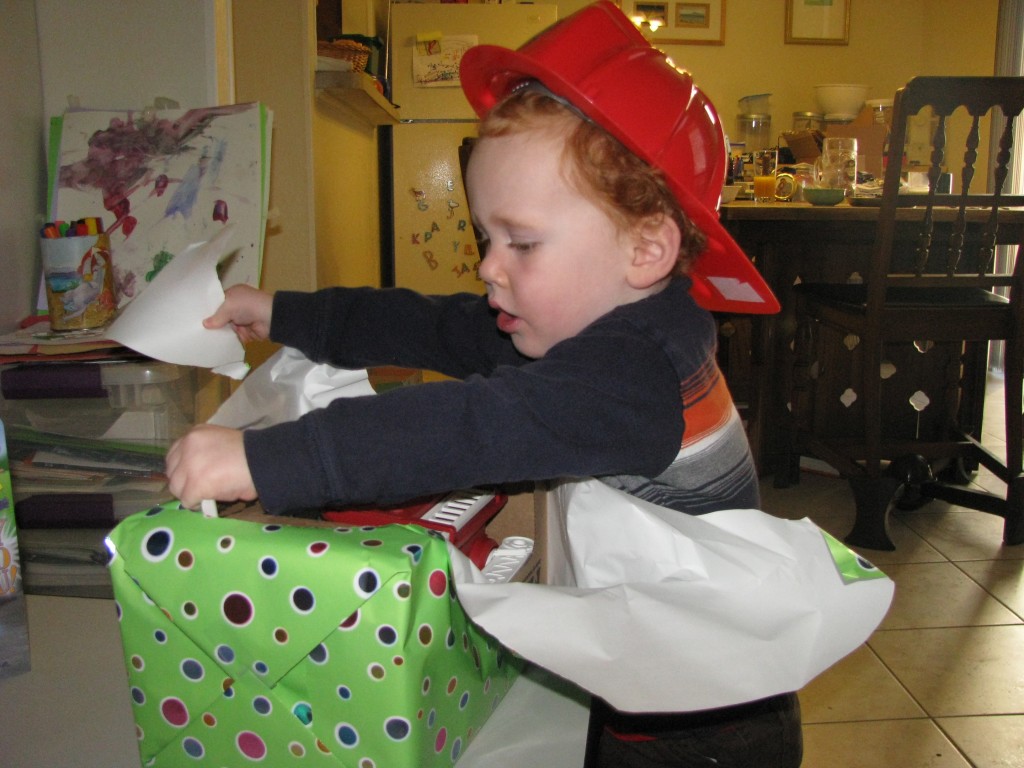 The hammer and ball toy from Grandma was a big hit. (Literally.)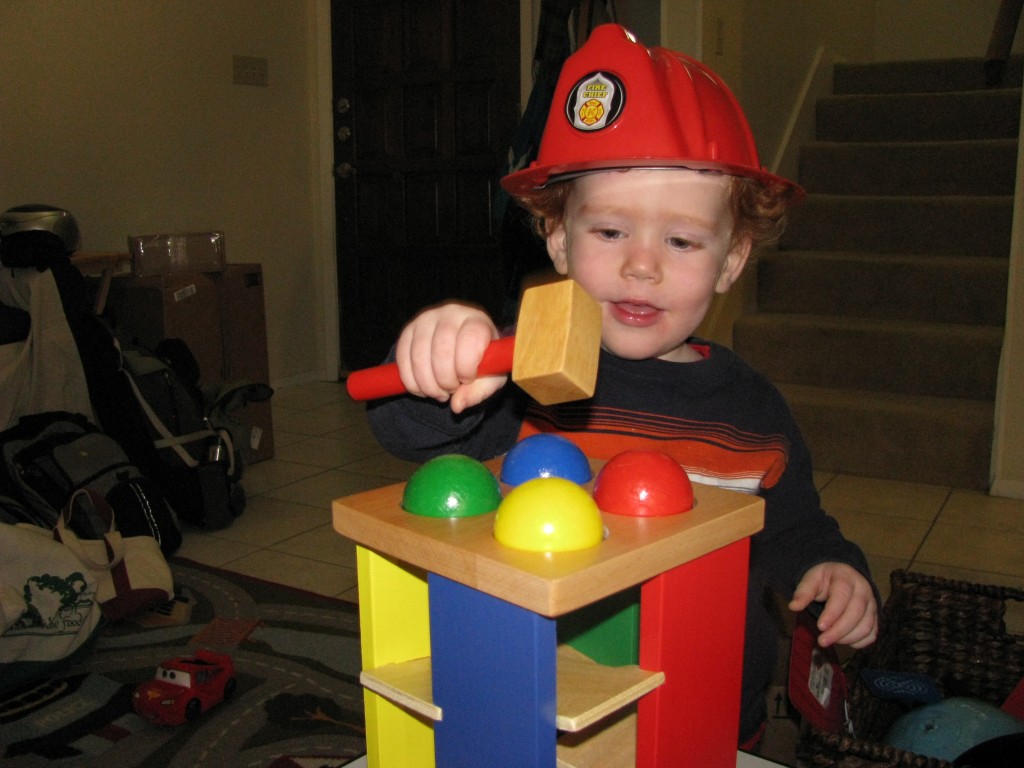 Sean lining up his magnetic animals. Around this time he was really into lining things up. All things.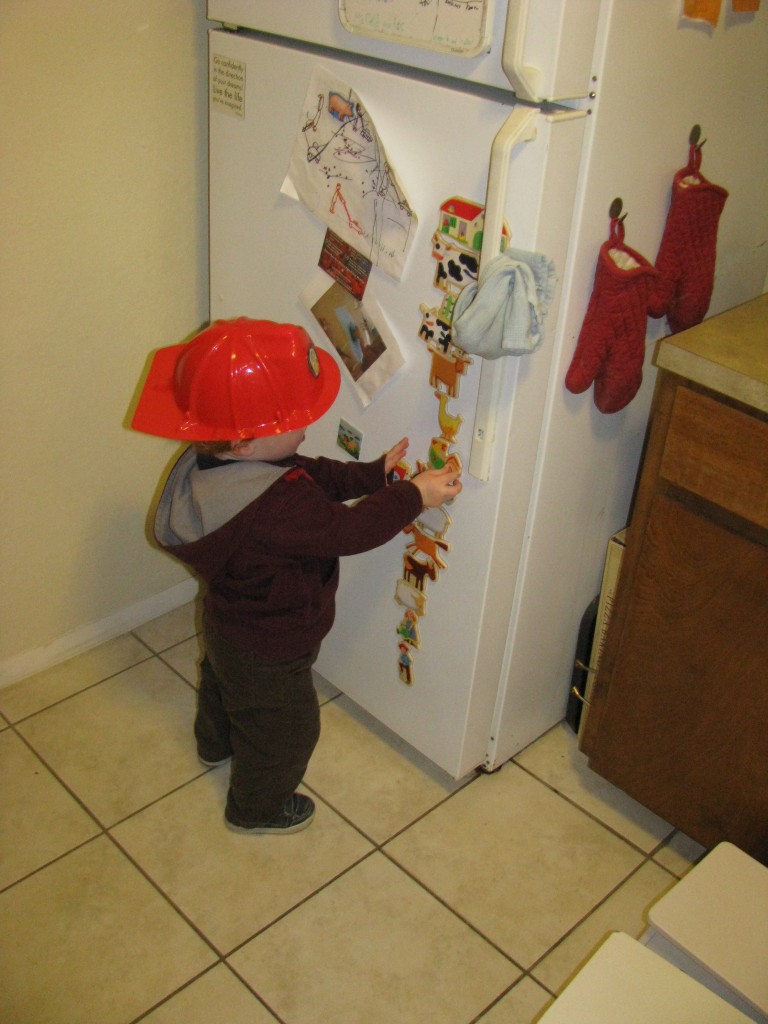 Here he lined up his cars — and himself!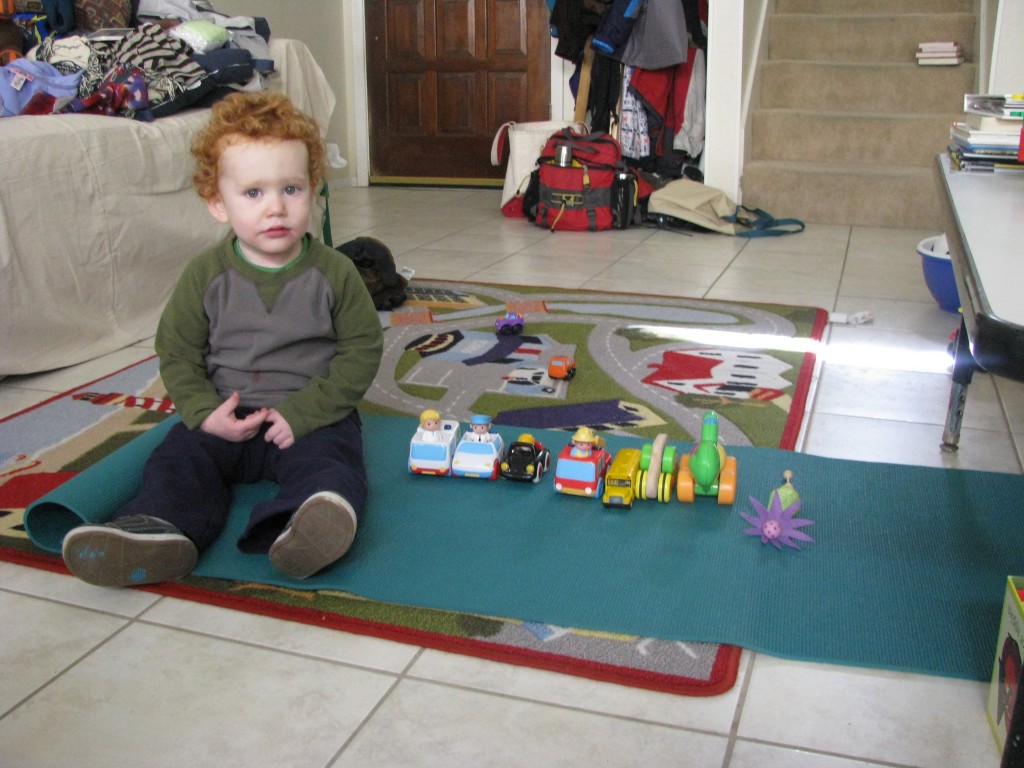 Sean got a swing for his birthday, which he loved. But it was taken down in March when we moved, and never got put up again… There are swings at the playground 500 feet away, so it's not a big deal.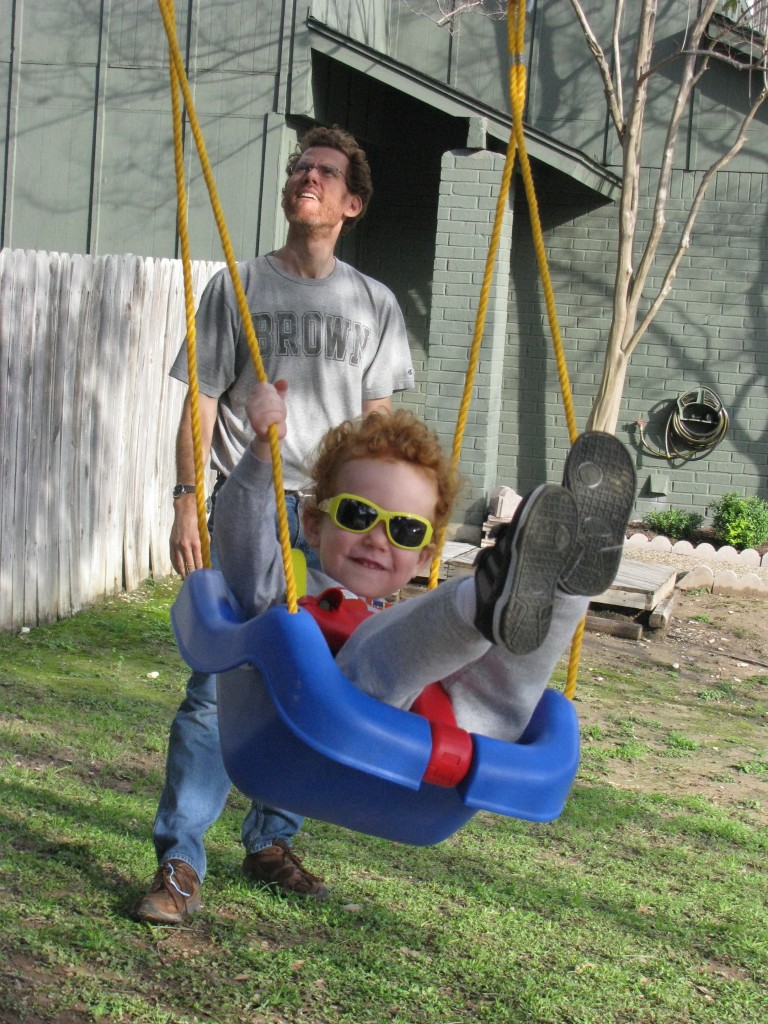 A playground trip (to Turtle Playground) on his birthday (in a T-shirt). You can do that in January in Texas!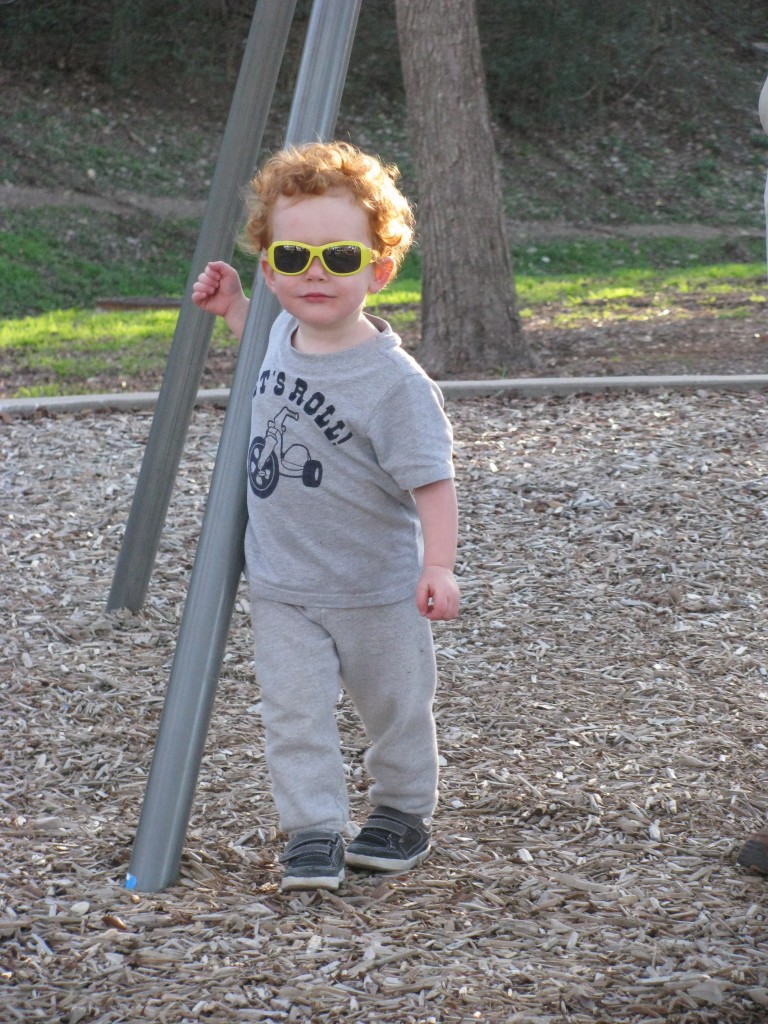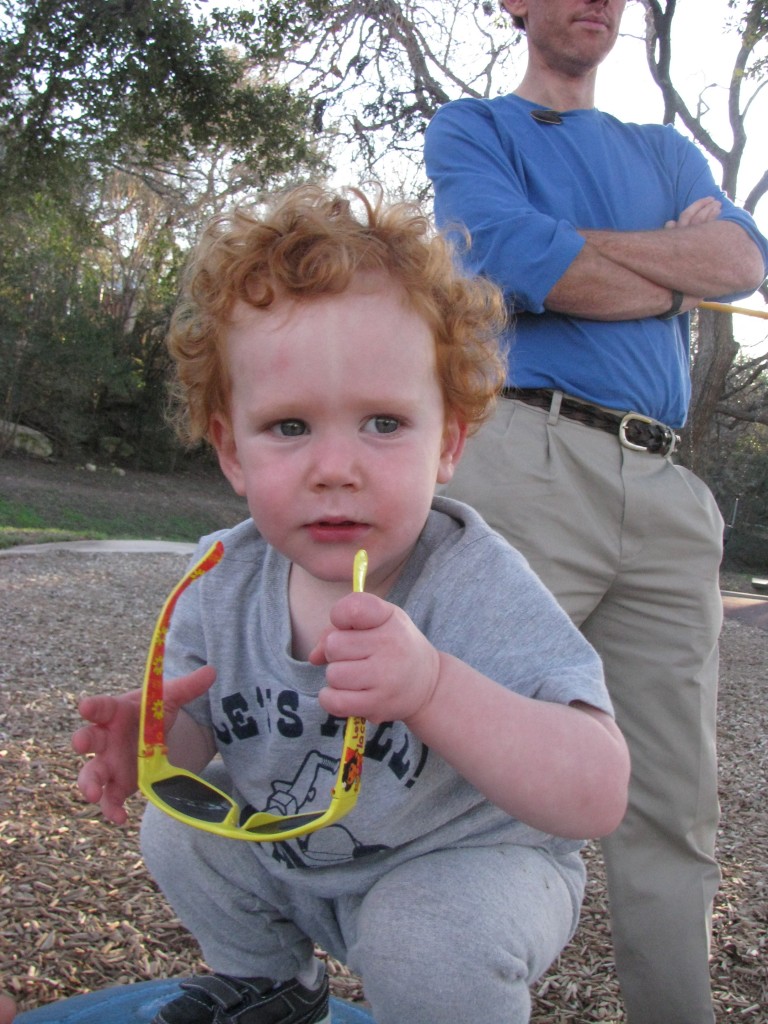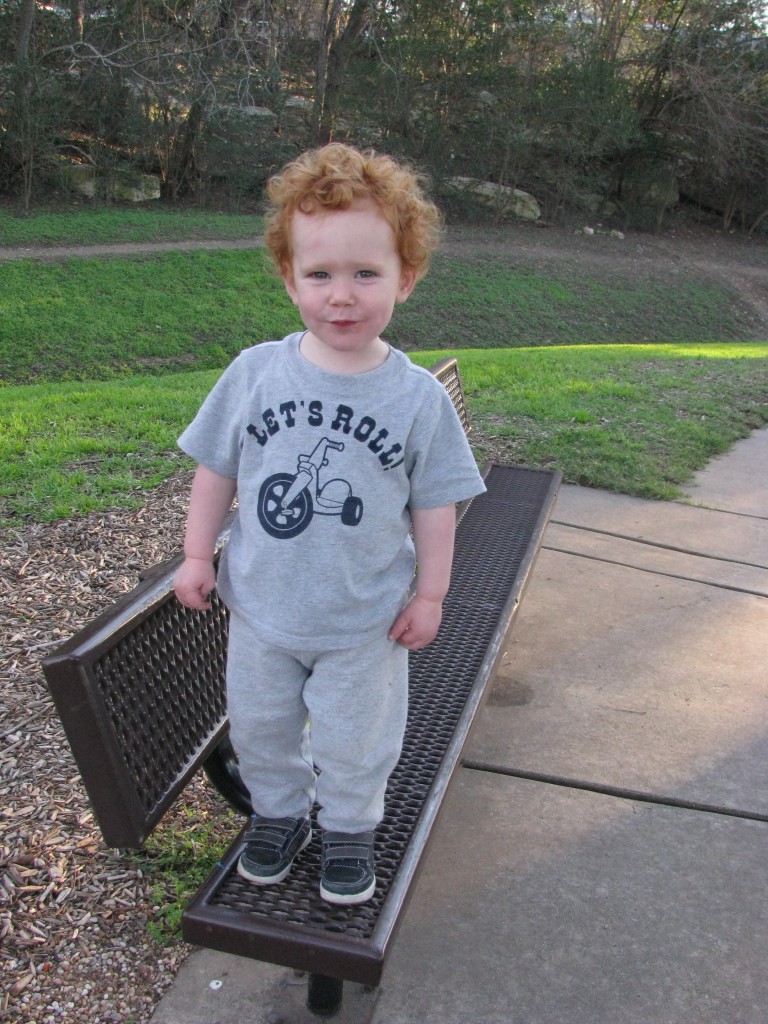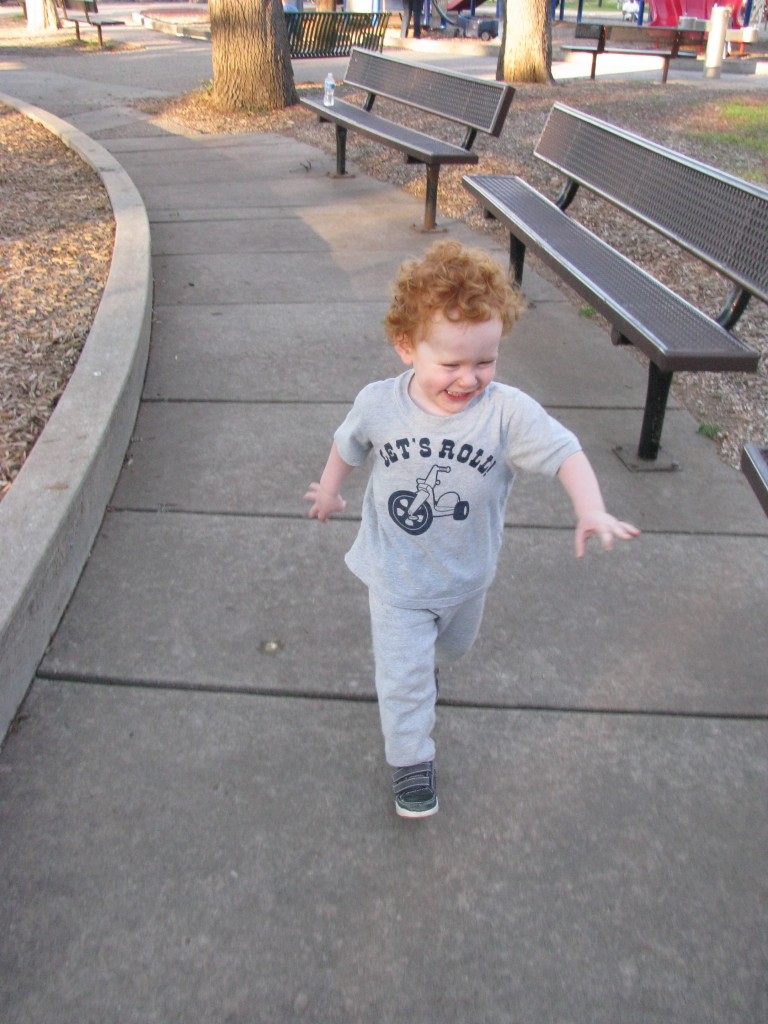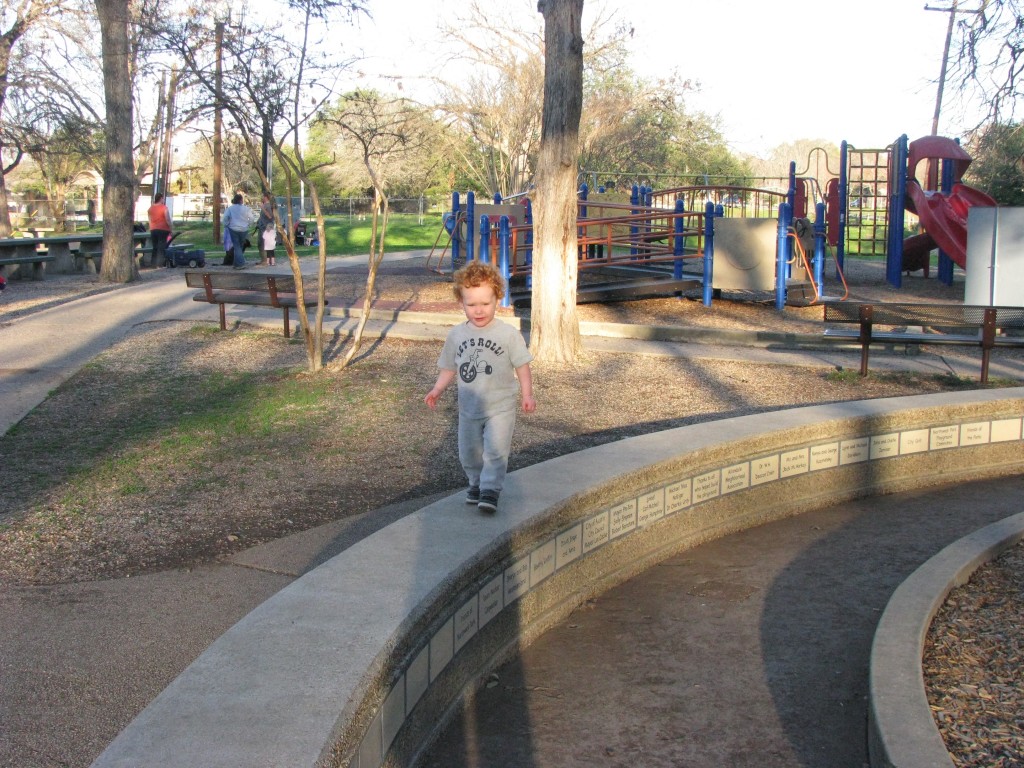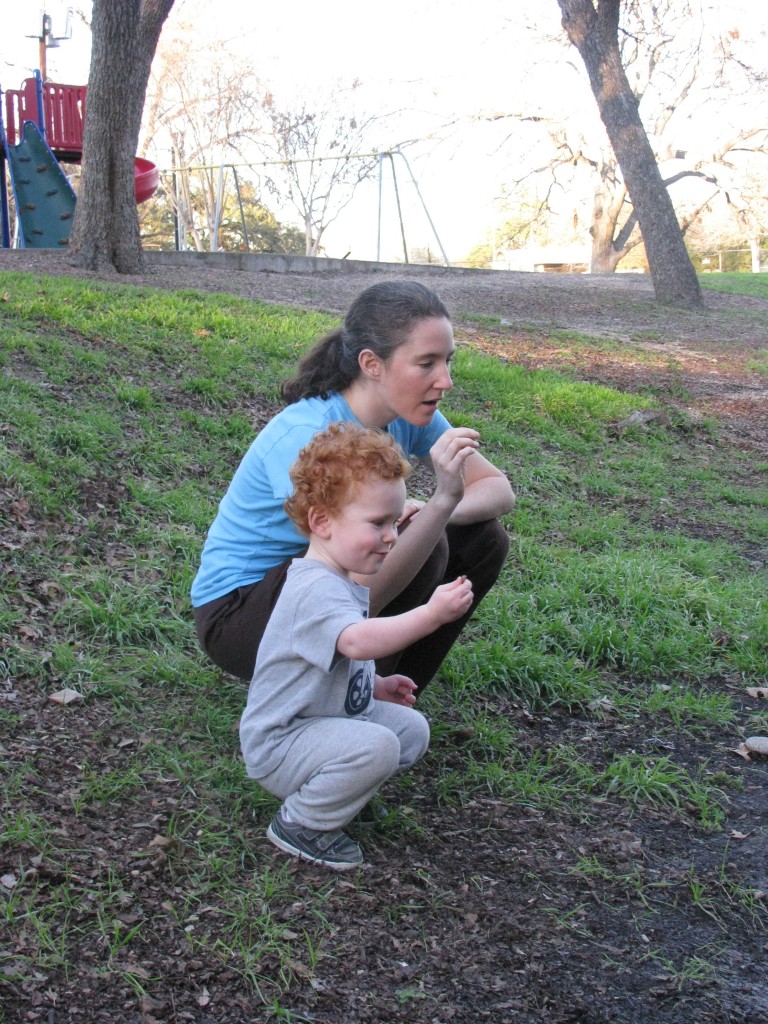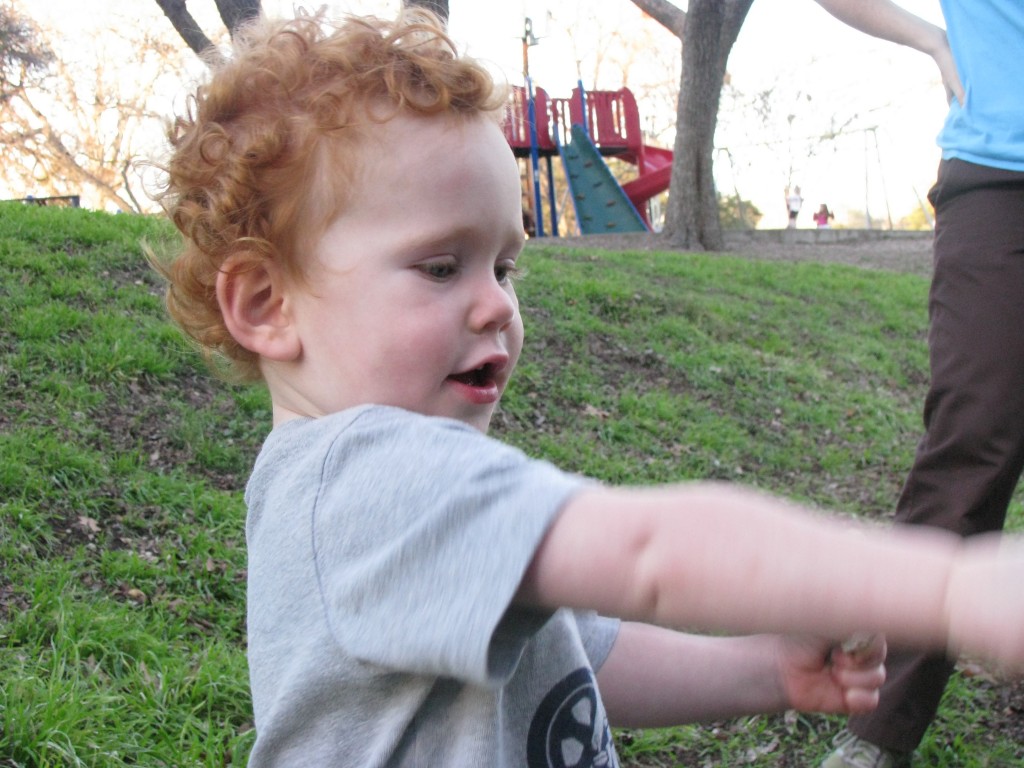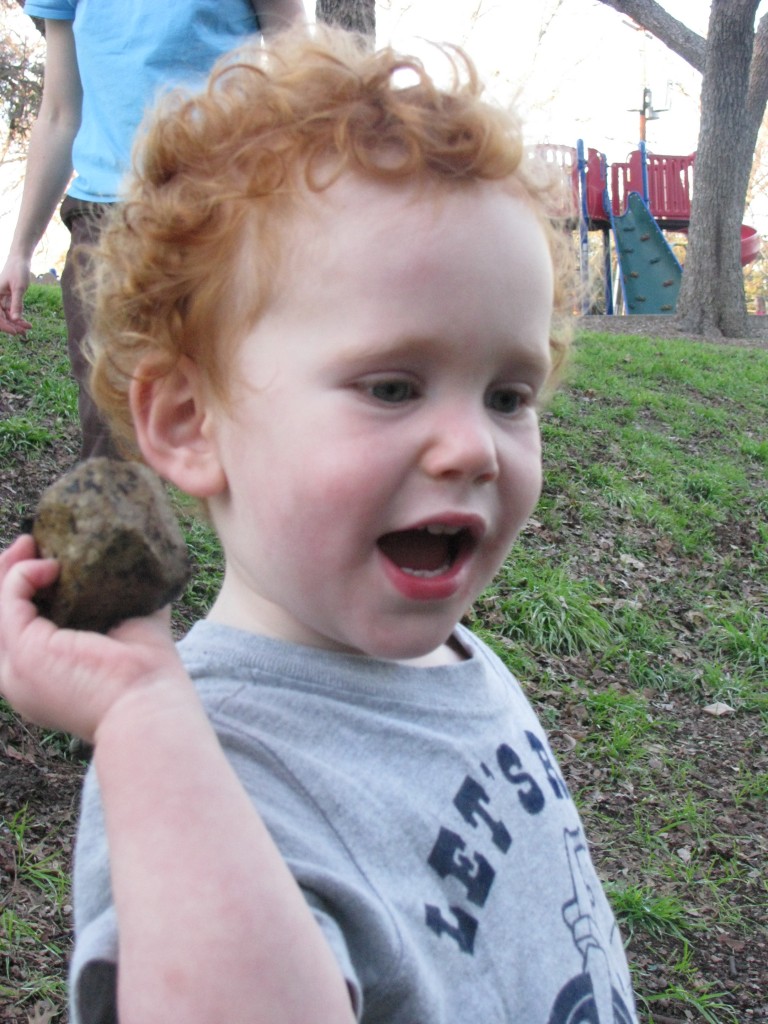 And time at home with Daddy: