Part 1 (see part 2)
As part of its 1200th birthday this year, Bad Aibling sponsored a parade, with all the local villages, clubs, and groups joining in and portraying the town's history throughout the last twelve centuries.
BH
The parade begins.
BH
A falconer.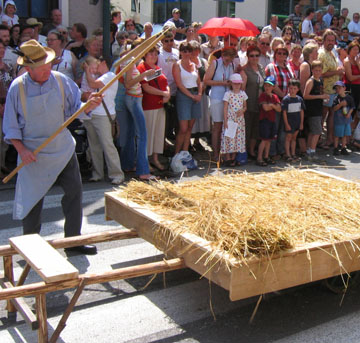 BH
Threshing the old-fashioned way.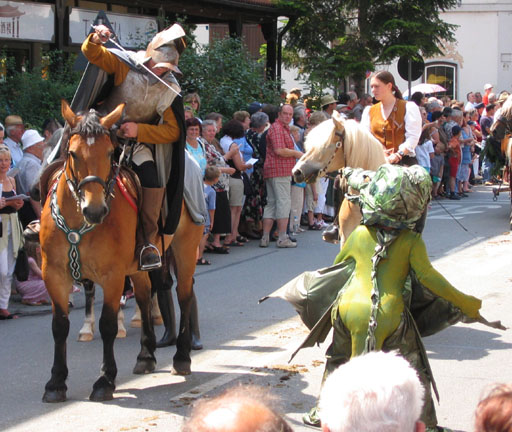 BH
St. George, the town's patron saint, and the dragon.
MK
Merchants.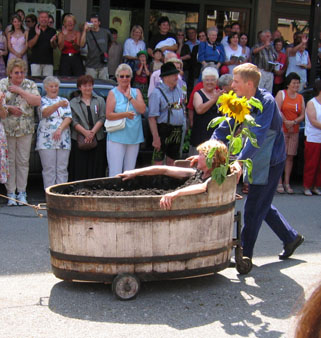 BH
The Moorbad. Bad Aibling developed as a spa town; the mud from its moors are thought to have curative properties. People today still come from around the country to visit the local health resorts and get a mud bath.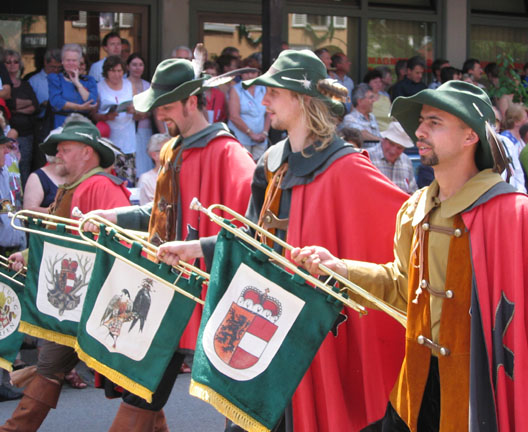 BH
Heralds.
BH
Gardeners.
BH
Germanic soldiers traveled through Bad Aibling in the middle ages on the Via Julia. Kegs of beer still pass through.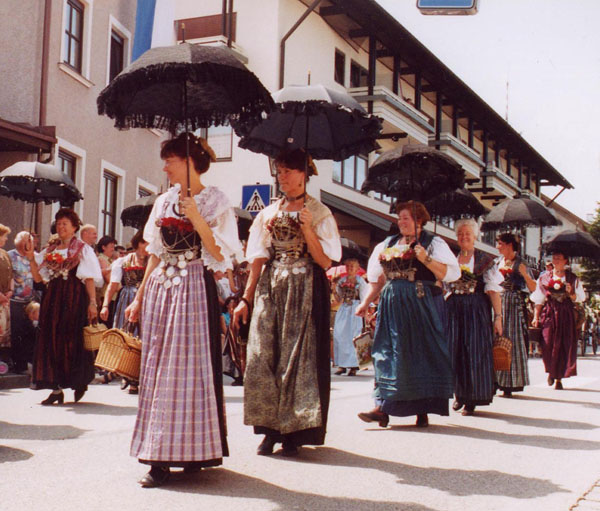 MK
Women in nineteenth century formal wear.