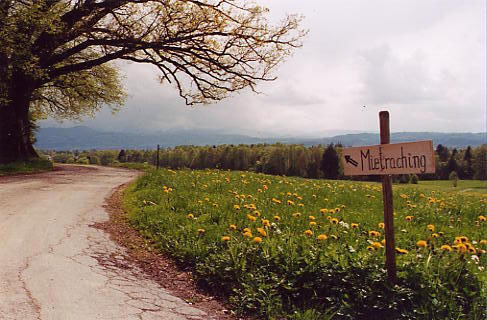 I lived for a year and a half in the village of Mietraching in the Bavarian countryside.

Because we were so close to the Alps, hot air balloons flying over the village were a common sight on summer afternoons.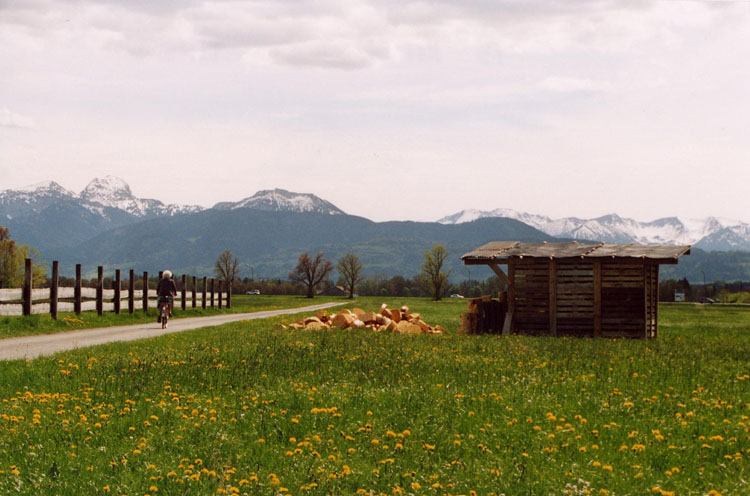 Part of my bike commute to work, just south of Mietraching
This building used to be an inn; now it's just a residence.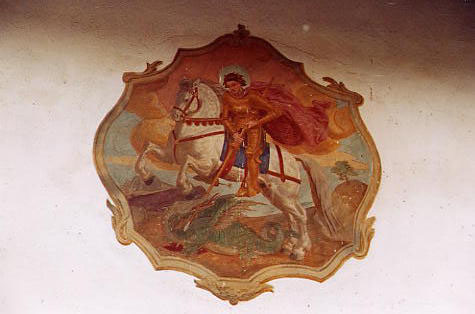 Luftmalerei (paintings on buildings) are common in the area. The common theme of George and the Dragon is painted on the side of the former inn.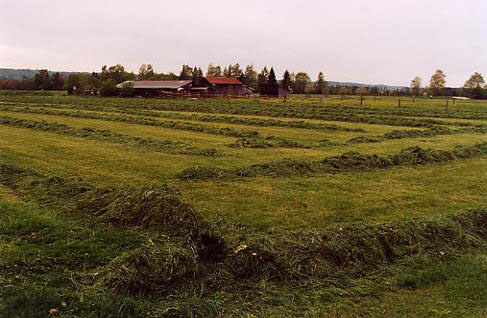 Windrows in the fields.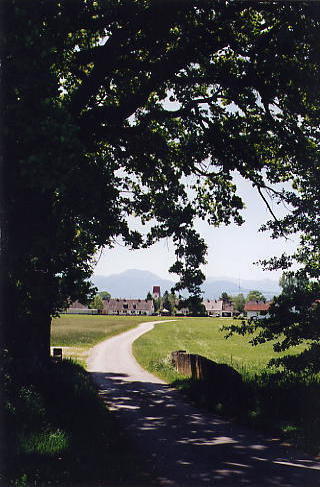 A view of Mietraching with the Alps beyond, from a farm road leading north.