This is my apartment in Germany that I lived in from April 2003 to November 2004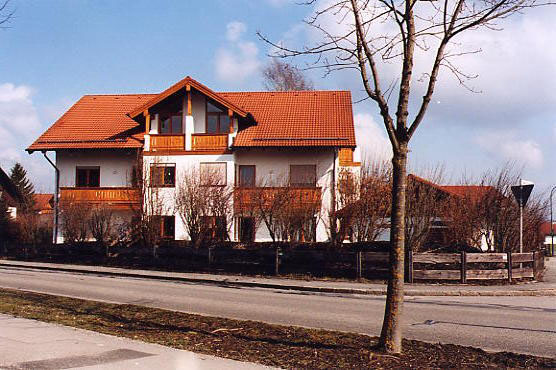 The building from the outside. There are six apartments in the building: one on each side of three stories. Mine was the one on the second floor on the left side in this picture.
The main entrance (which is on the non-street side)
The hallway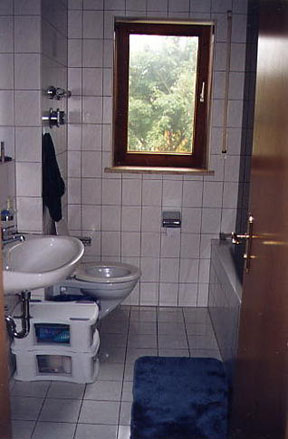 The bathroom. A shower is behind the door.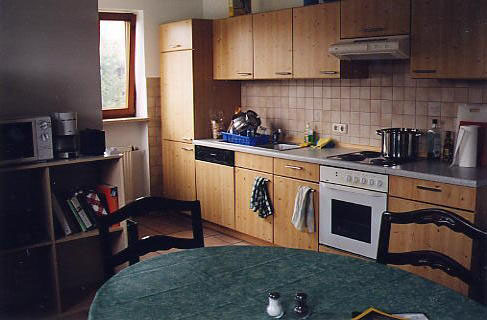 The kitchen (and dining area)
The living room. Most of the furniture is army-owned.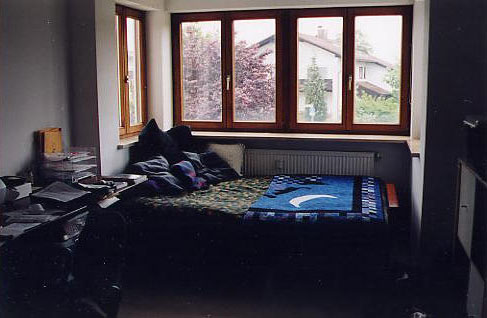 The guest bedroom and study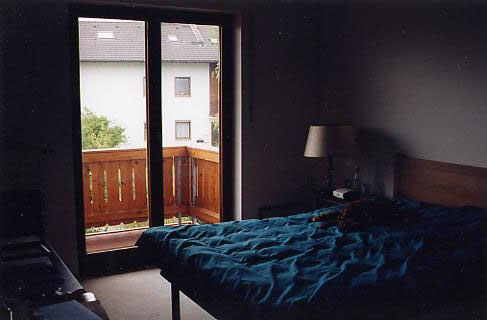 The main bedroom
View out the main bedroom of the fields and Alps beyond.