Fencing in Mannheim
February 29, 2004
At the end of February, Ben and I drove out to Mannheim for the International Women's Epee tournament. This was one of the German national tournaments, so necessary for good standing within German rankings. Almost all the German bigshots were there with the exclusion of a few of the very top who were busy earning points at a World Cup to qualify for the Olympics. It was, by far, the most challenging tournament I've ever fenced at. To start with, their were 103 women epeeists. And all were of high caliber. I would say that the quality of the round of 32 in this tournament would be like the round of 8 in an equivalent U.S. tournament. It was that strong. I ended up 35th, pleased enough with my result; I had fenced well. Not my absolute best, but pretty well. It meant I didn't fence the next day of the two-day tournament and got to see Heidelberg instead.
BH
Yay! My weapon works!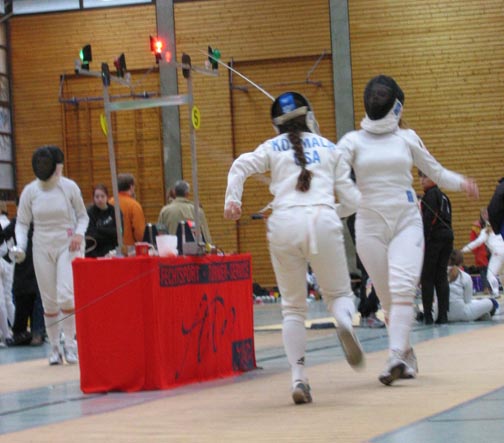 BH
My touch.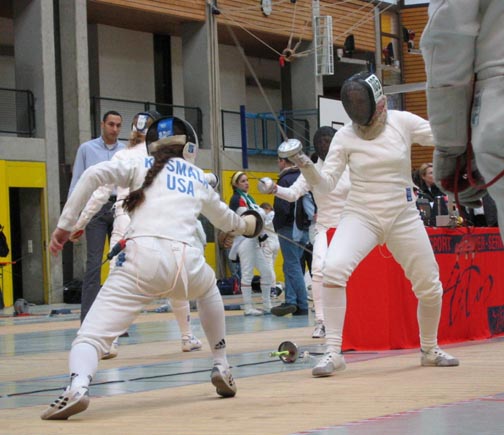 BH
Ah, the famous knee touch works against everyone!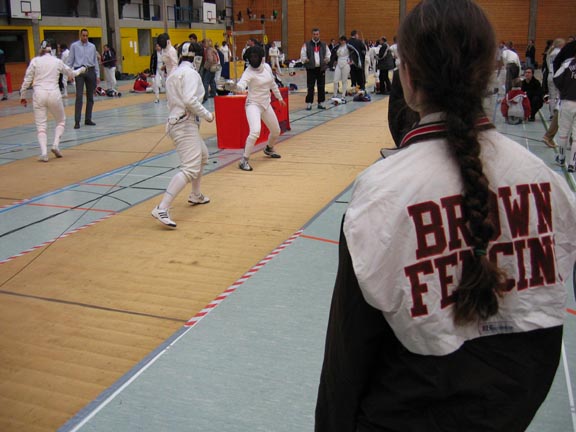 BH
I study my next opponent.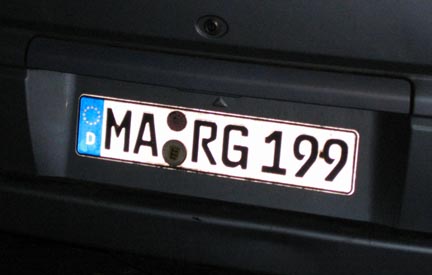 BH
And best of all: in Mannheim, the license plates begin with "MA".