Skiwelt
February 16, 2004
While Ben's brother Josh and his wife Lisa were here, we took them to Skiwelt where we had skied just a couple weeks earlier.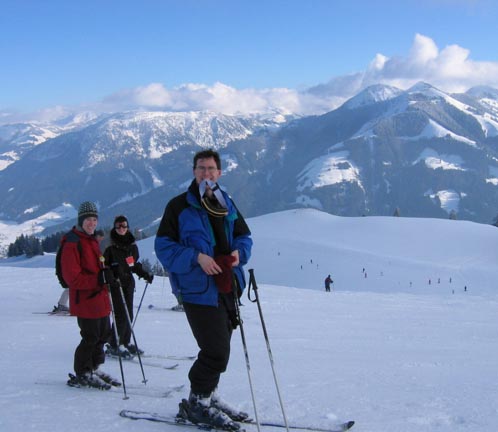 BH
A fabulous day for it, the views were wonderful. (Margaret, Lisa, Josh)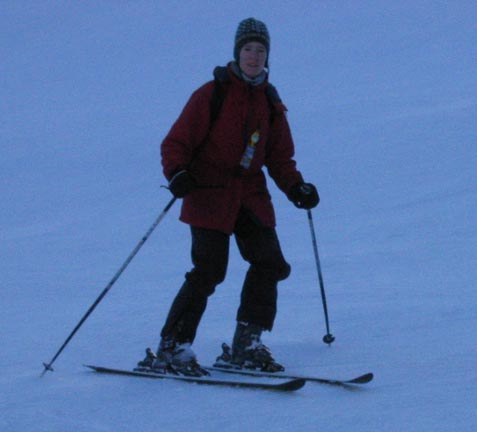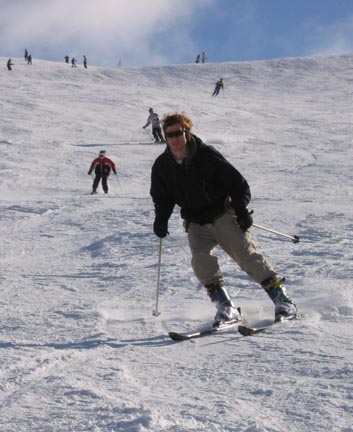 BH,MK
Margaret, Ben
MK,BH
Josh, Lisa
BH
We stopped for a bite of lunch at this mountain hut.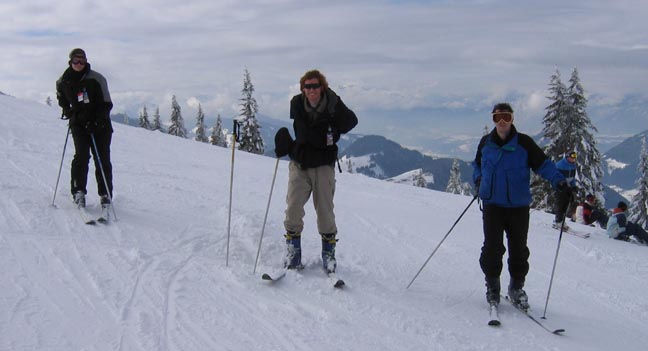 MK
Ready for another run... (Lisa, Ben, Josh)