During Ben's first visit to Germany we went to Swiss-German border with friends from Stammtisch. The largest lake in Germany, the Bodensee (or Lake Constance), contains the island of Mainau, which is owned by a count and cultivated as a botanical garden. We were there pre-season before most of the plants and flowers were at their best, but we enjoyed the butterfly house quite a bit.
Intensively pruned trees line a road.
Flowers that would soon be planted in the gardens.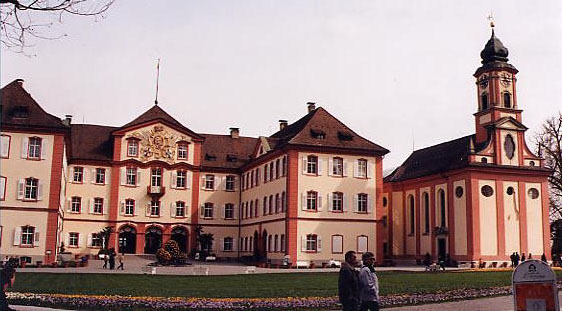 The count's palace. He apparently still lives in part of it, while another part is open to the public.
Butterflies and moths in the Smetterlinghaus