Some photos from Sean's eighth month of life:
Sean loves his baths, although he's starting to try to climb out of his little baby bath these days…
He's now able to stand holding on to something. The corner of the Pack and Play is perfect for practicing.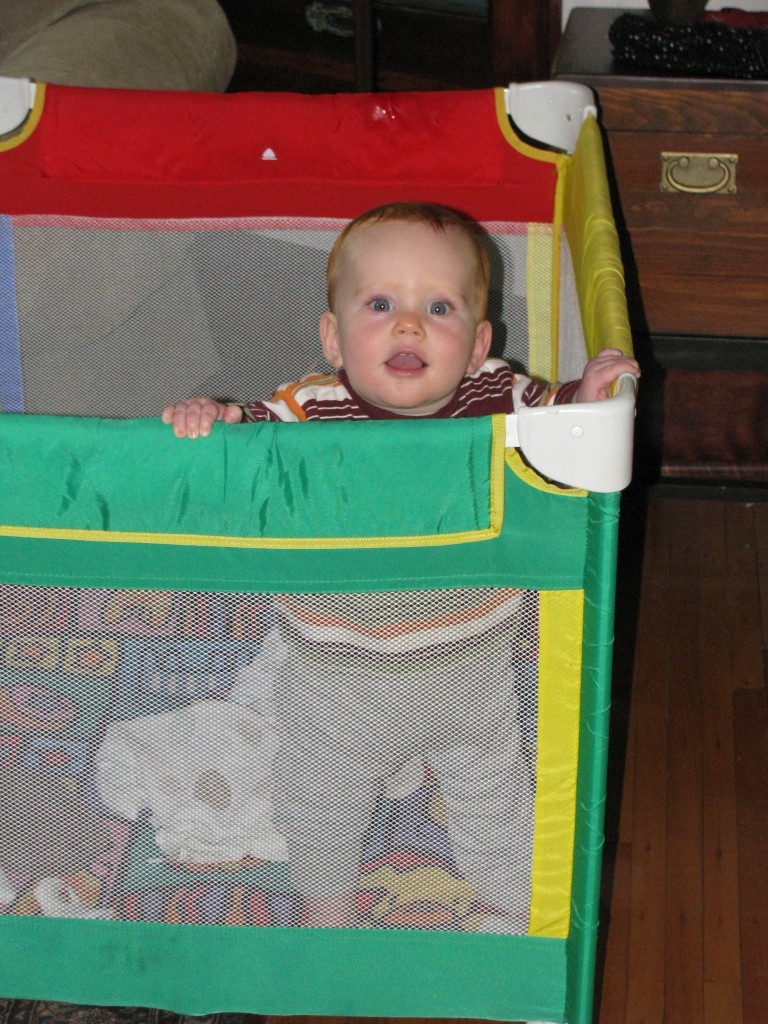 And, he's still a happy little guy.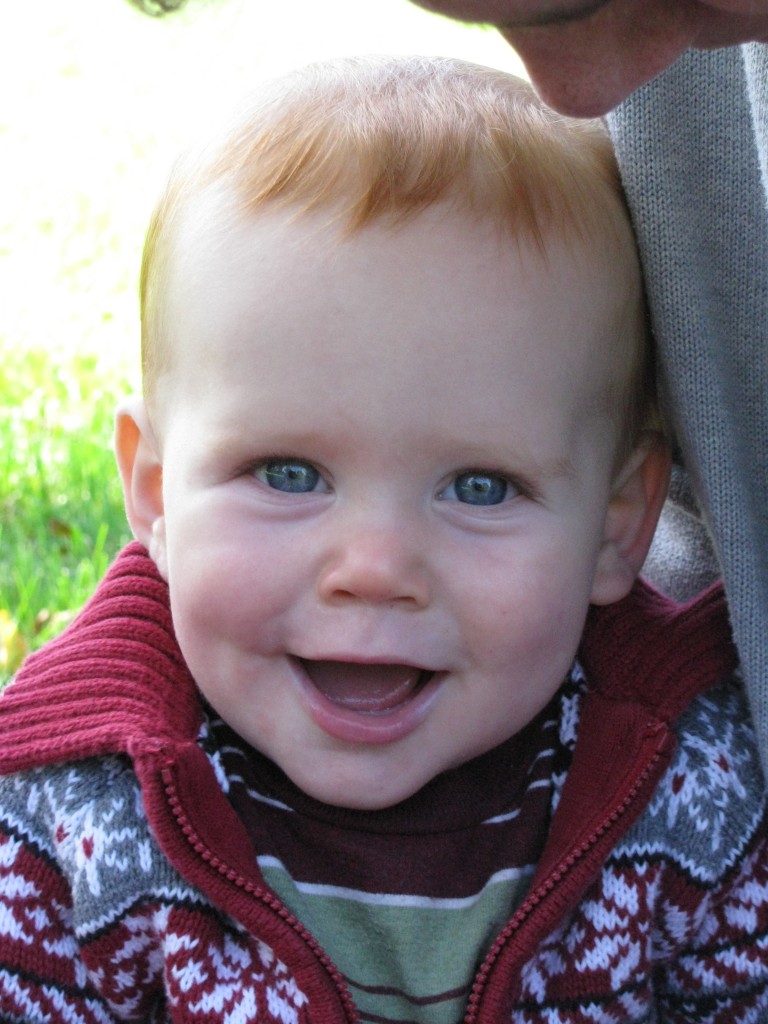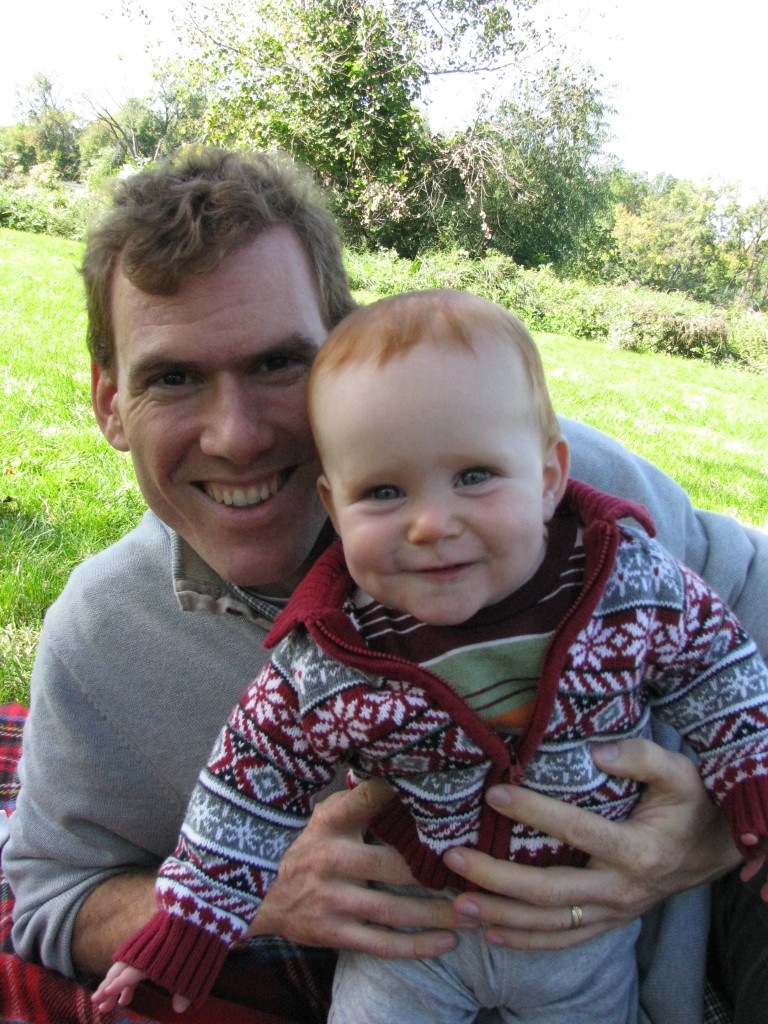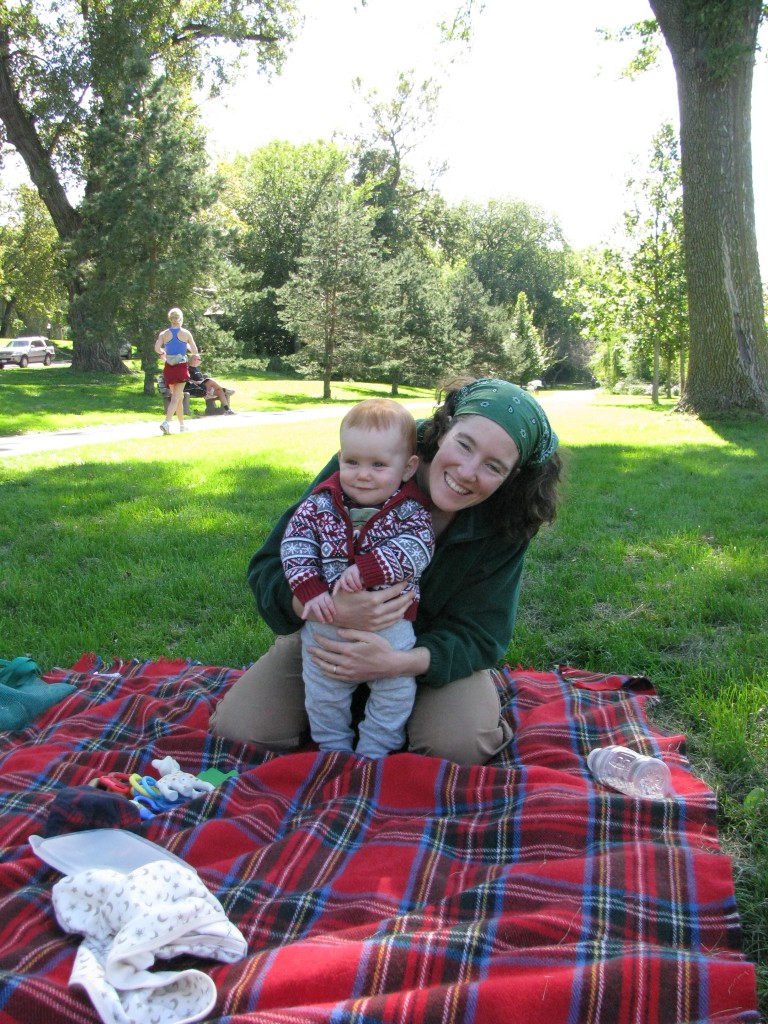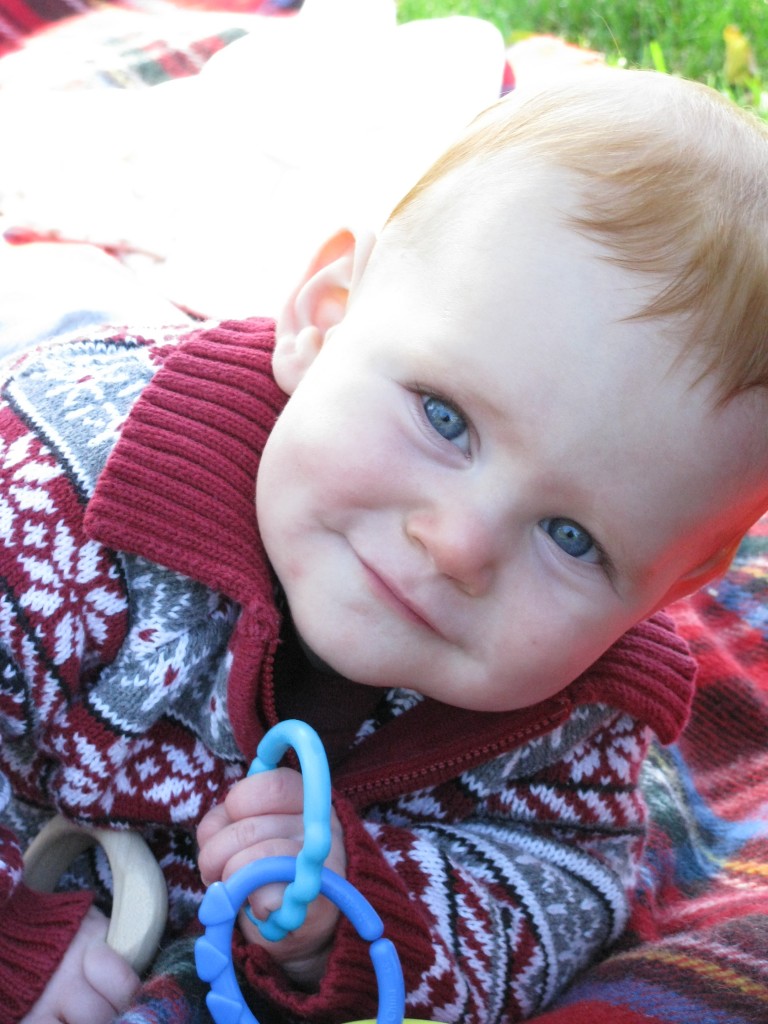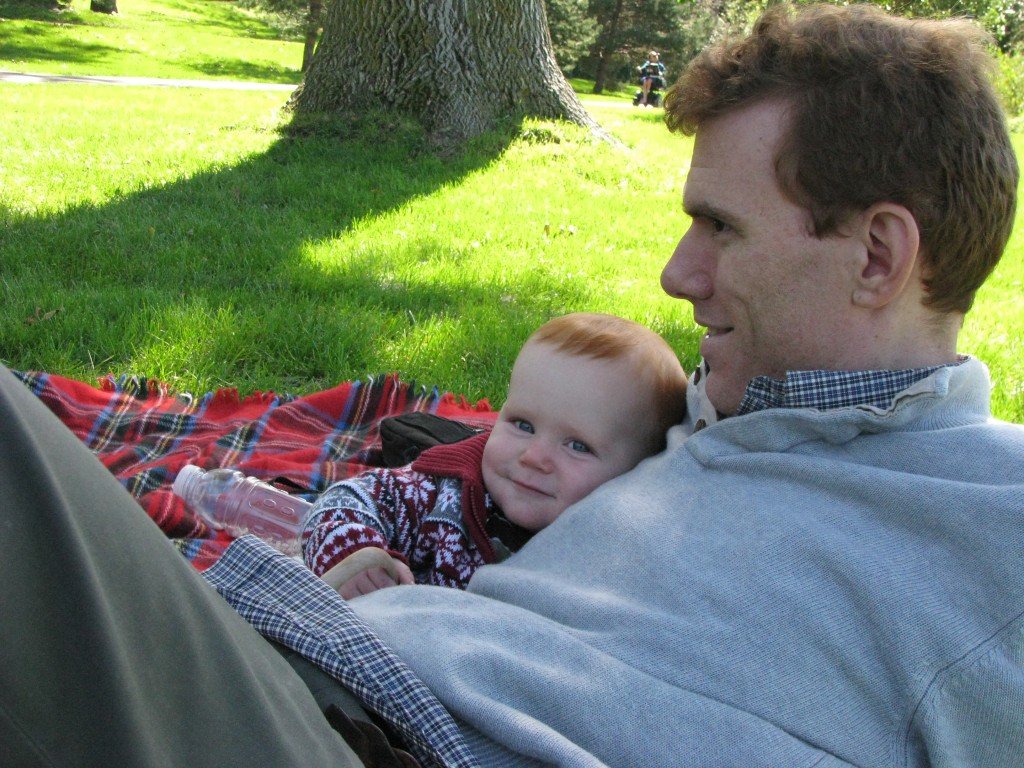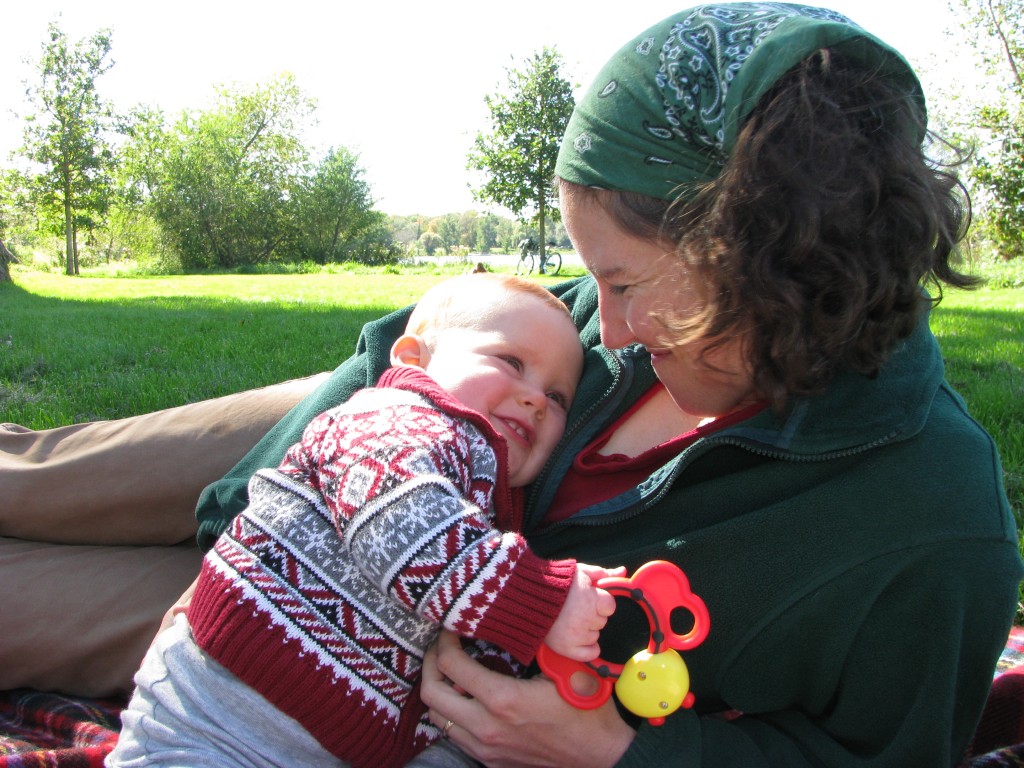 He really loves standing, so he doesn't spend much time down on the floor. But when he's there, it's clear he's trying to get the hang of crawling…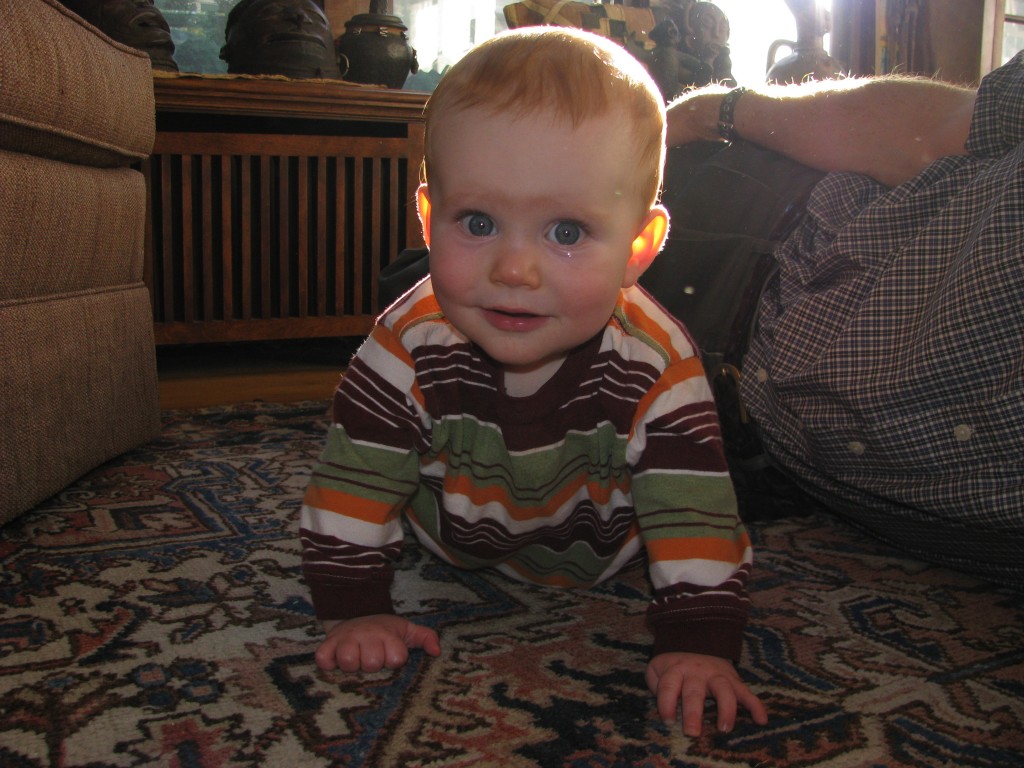 Pictures on a couch have become trickier, as he wants so badly to be mobile. This past week's pictures were hard because he didn't want to sit for the camera. He wanted to crawl and move and fling himself off the couch.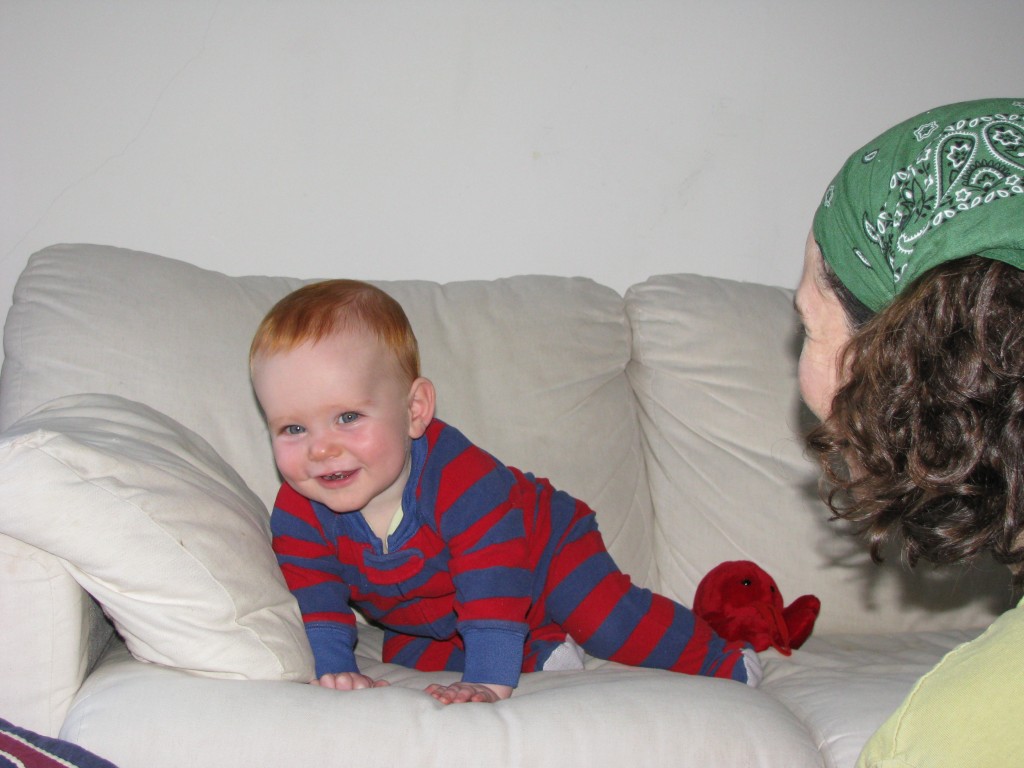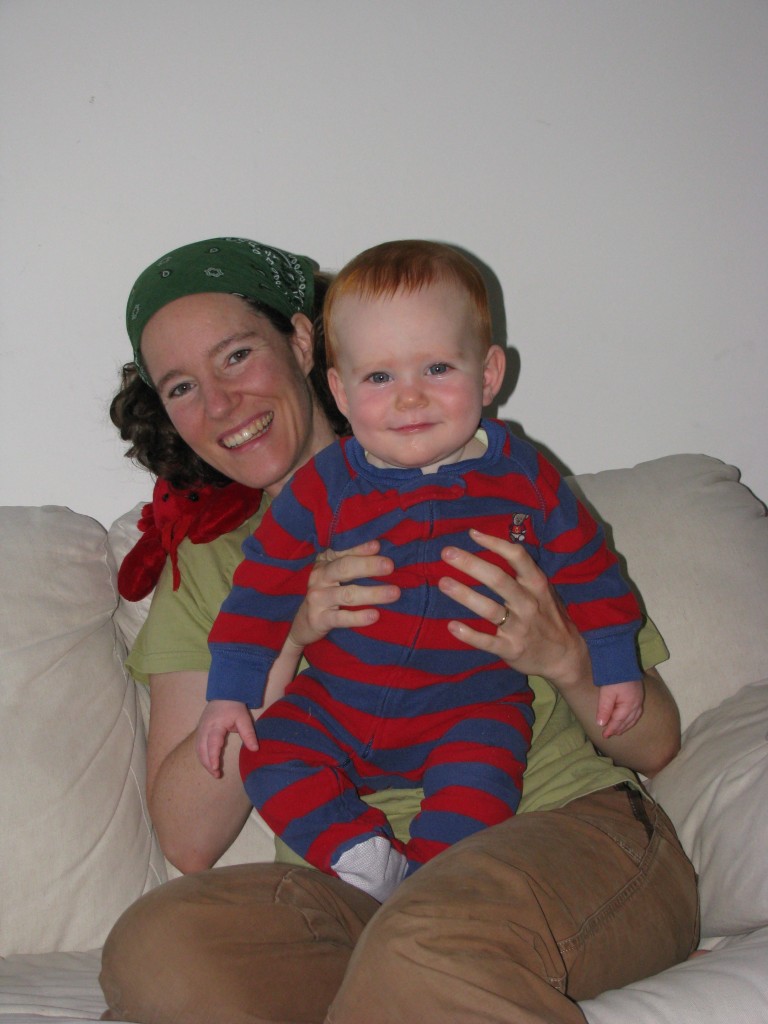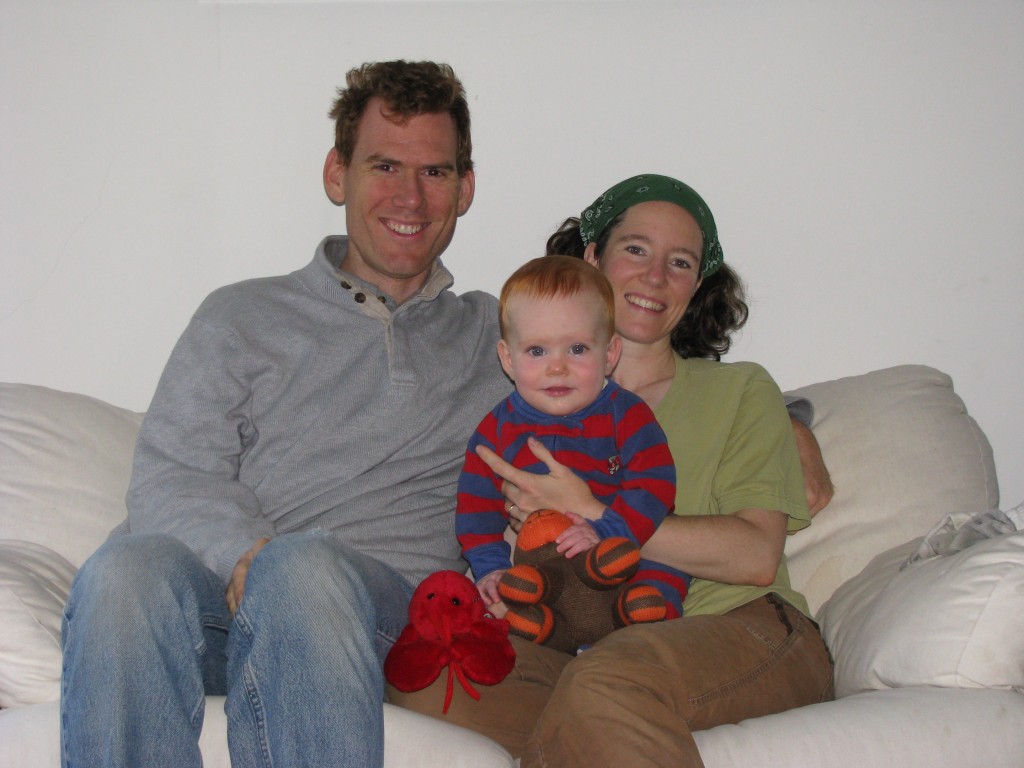 Sean has started waving 'hi' at people. He'll even initiate it himself.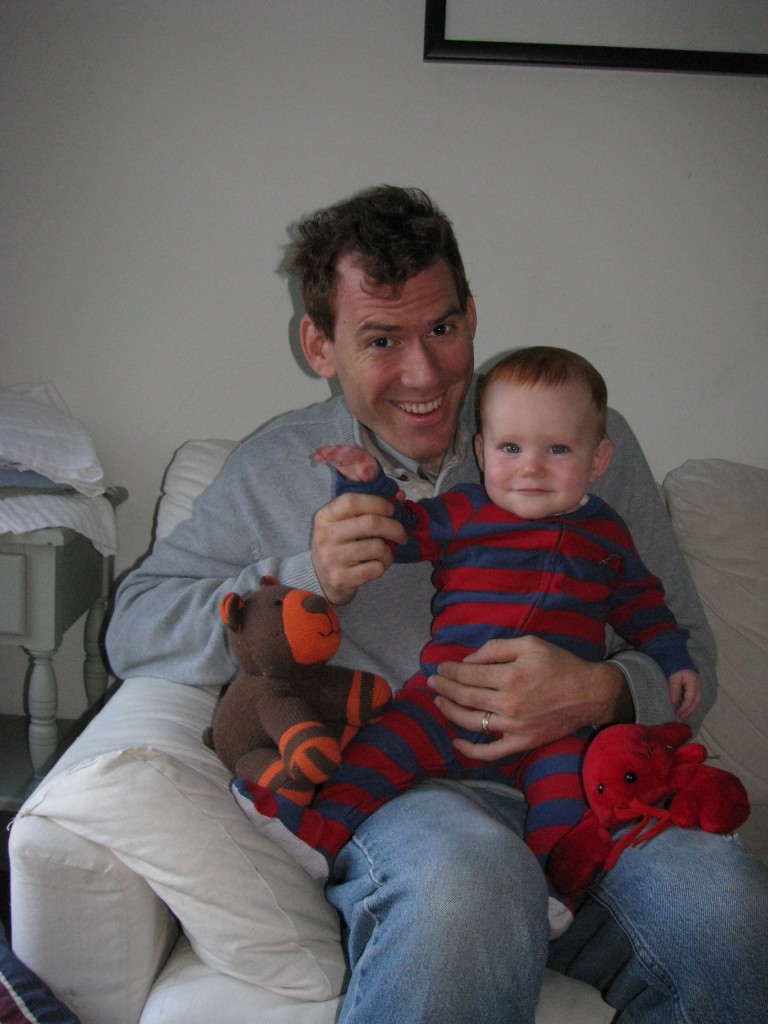 Here he is practicing his suave look: (the ladies adore him)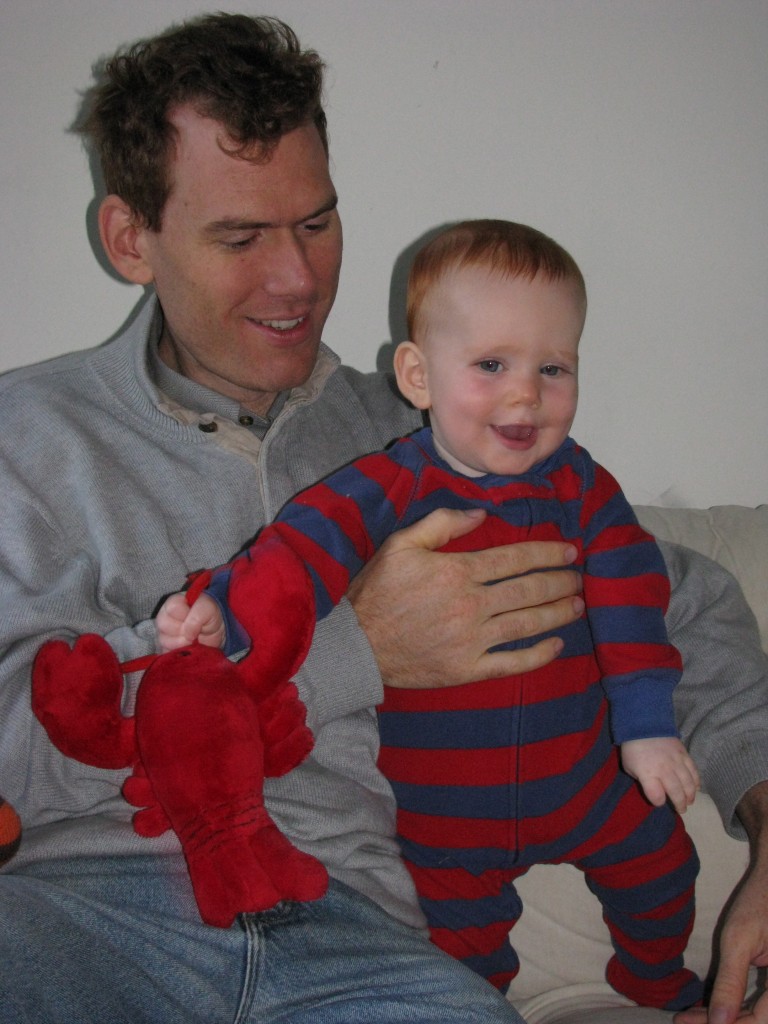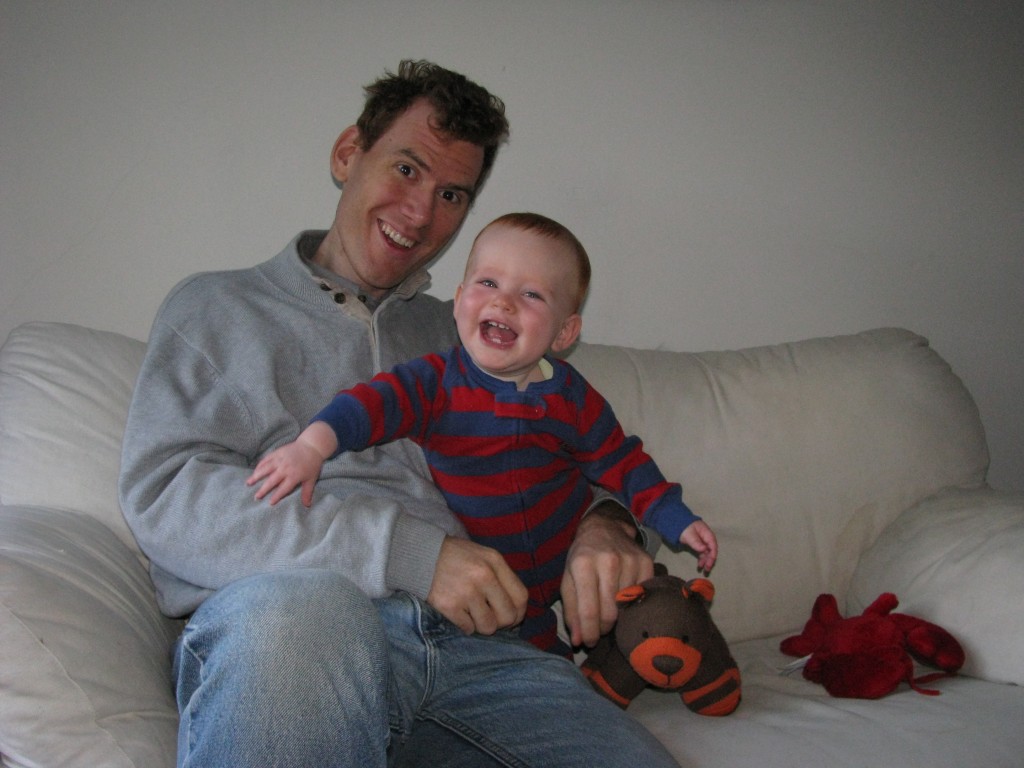 There's a playground a few blocks away. Sean enjoys the swing the most.