Munich
October 31 and November 1, 2004
Tim came and visited. We spent time touring Munich and went to see a soccer game.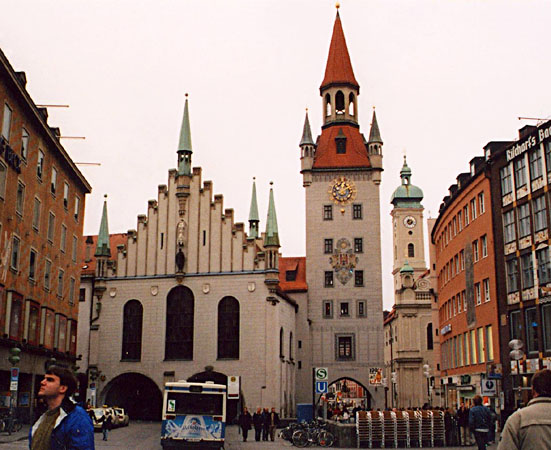 The center of Munich, Marienplatz, looking west at the old townhall (Alt Rathaus). Tim in in the lower left corner.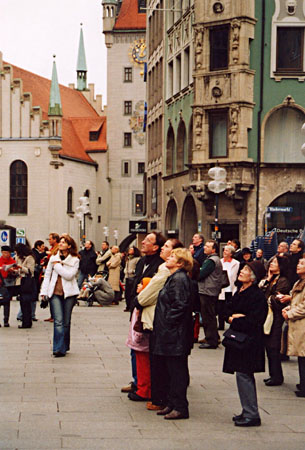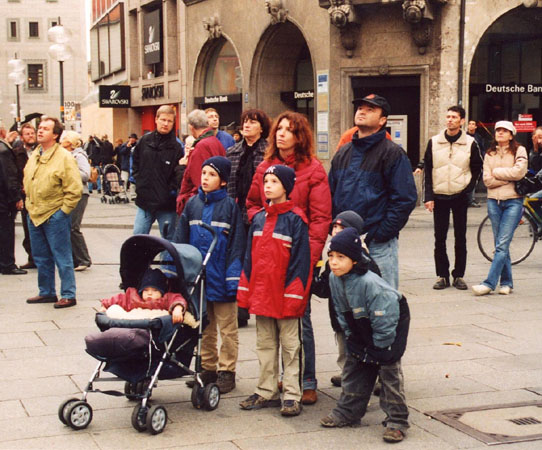 Watching the watchers. Tourists gather to watch the Glockenspiel chime in Marienplatz.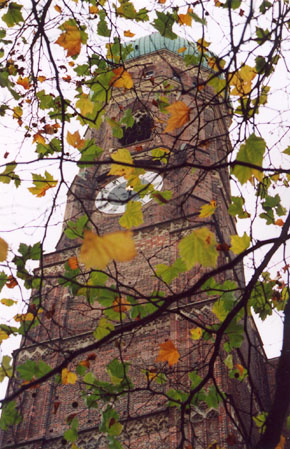 Frauenkirche in fall.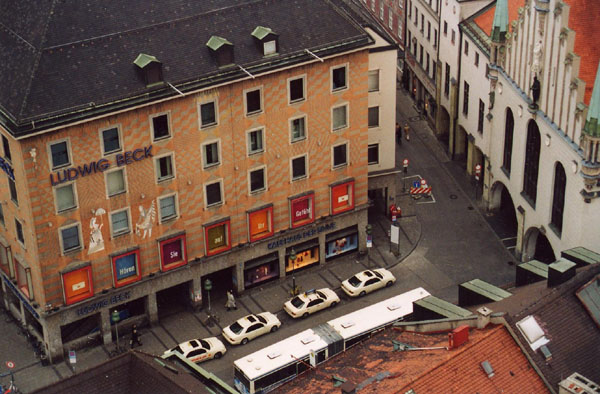 Part of Marienplatz from the top of Alter Peter (the bell tower of St. Peter's Church).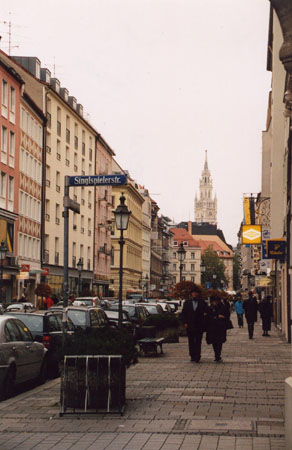 A typical street in Munich.
Sendlinger Tor, the oldest of the three surviving medieval gates to the city.
At night we head to Olympiastadium (Olympic Stadium)...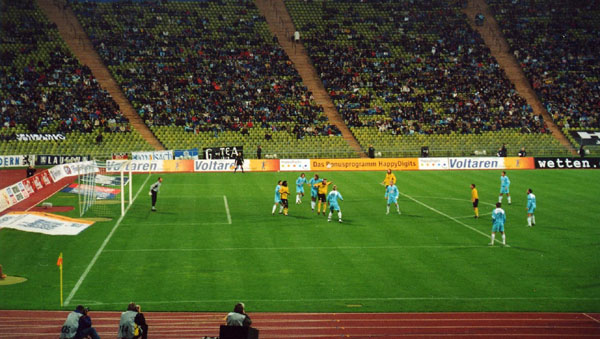 ...to watch local team TSV 1860 München (in blue) play FC Dynamo Dresden.
TSV 1860 wins 2-0. (Tor = goal)