Herreninsel and Innsbruck
October 9 and November 3
Herreninsel
Considering I lived so close to Chiemsee it seemed odd that I'd never been to Herrenchiemsee on one of the lake's islands (Herreninsel). I decided one cold overcast day to do just that before I left Germany.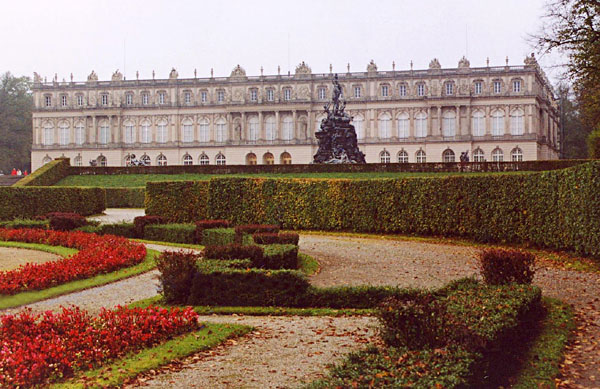 The palace, Herrenchiemsee, was built by Ludwig II in the style of Versailles.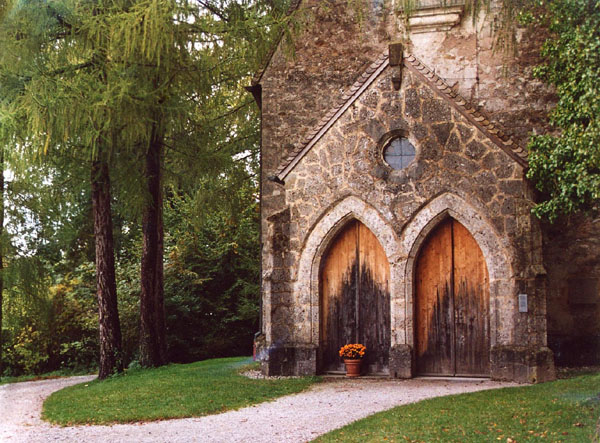 An old church on the grounds.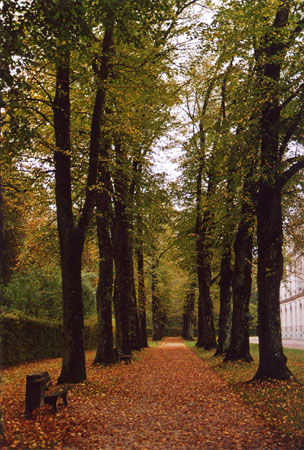 Path in the gardens.
While Tim visited we spent a day in Innsbruck.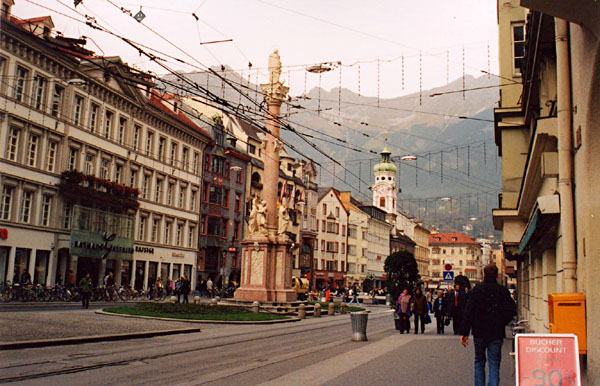 Innsbruck's city center.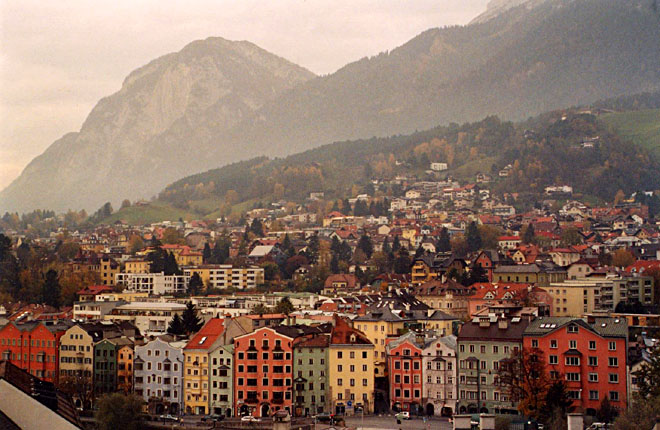 View from the top of the Stadtturm.