Sorry for the onslaught of photos and videos. But it's really pretty silly being so far behind; I'm trying to catch up a bit. All these pictures are from Maine when we were there for Christmas.
Sean explores the snow for the first time. (He wasn't really walking yet last year and hadn't seen snow since.)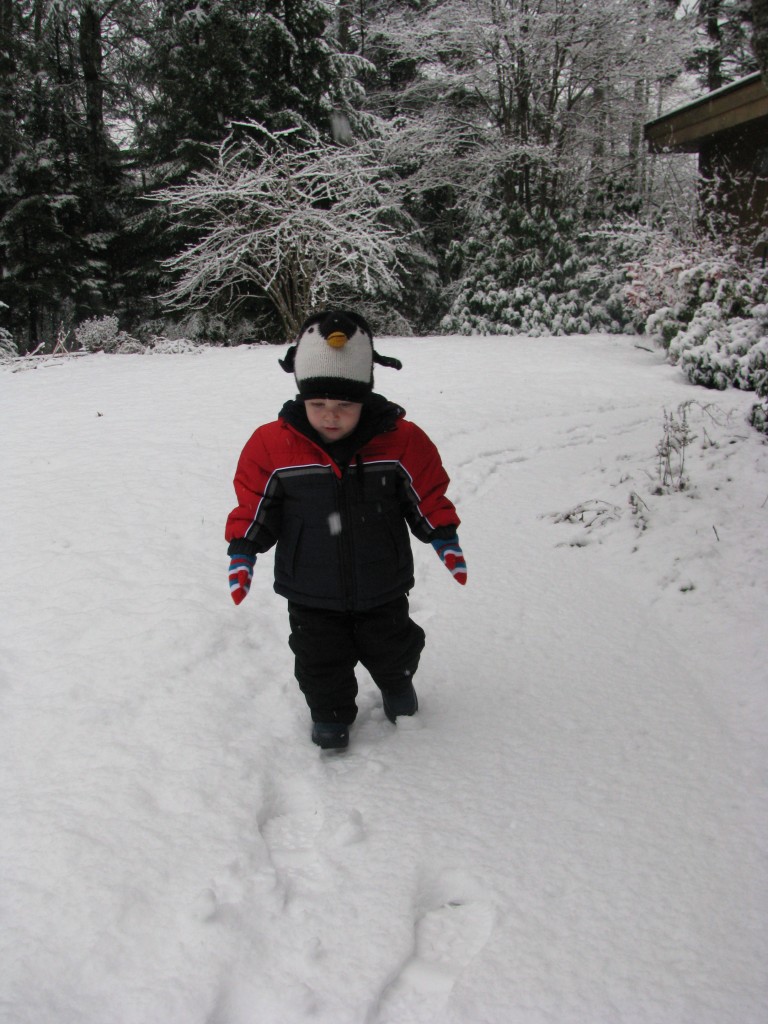 First he explored the snow on the driveway. Notice him following the paths between tire marks.

The snow the first day was great sticky building snow. I built Sean an "igloo" just like in his books. He wasn't really all that interested, but I had a good time!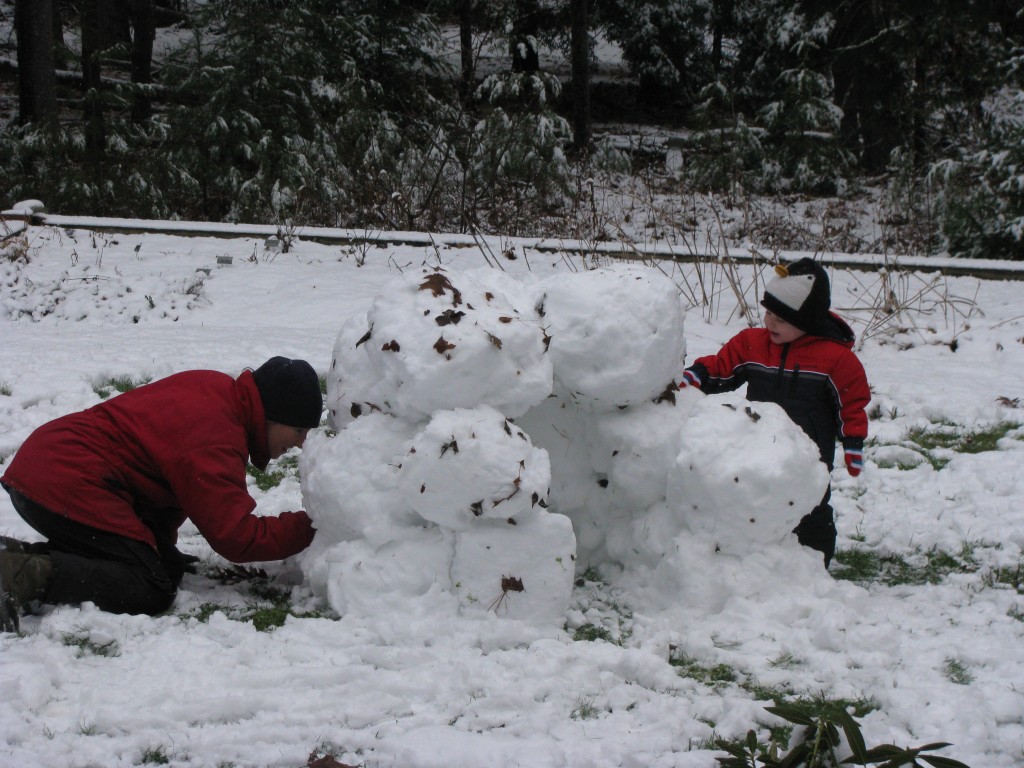 The snow a couple days later was fine and slippery, perfect for sledding. Ben got the idea to construct a sled and so he attached a rope to a piece of cardboard and we were off. I was the first to pull Sean on his sled, and once I had done so, he wouldn't let anyone else pull him!
Sean spent a good amount of time playing with his trains; he especially liked making them go over "bumps" like this one: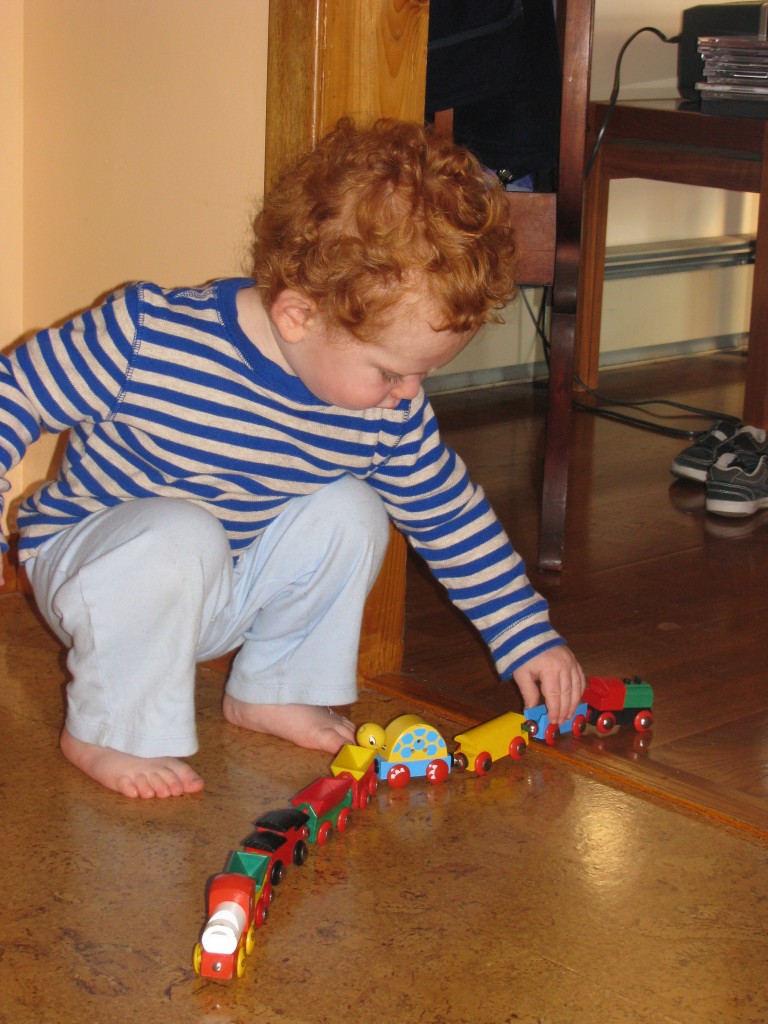 Making a tunnel: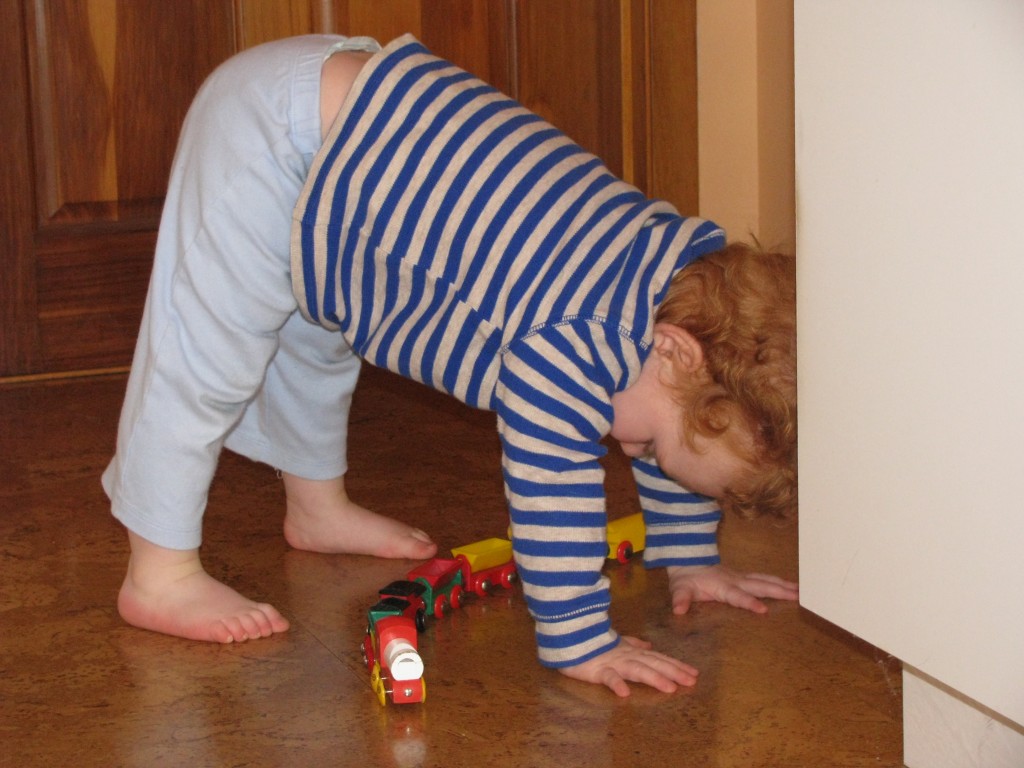 And… well, I don't know what he's doing here, but he seems to be having fun.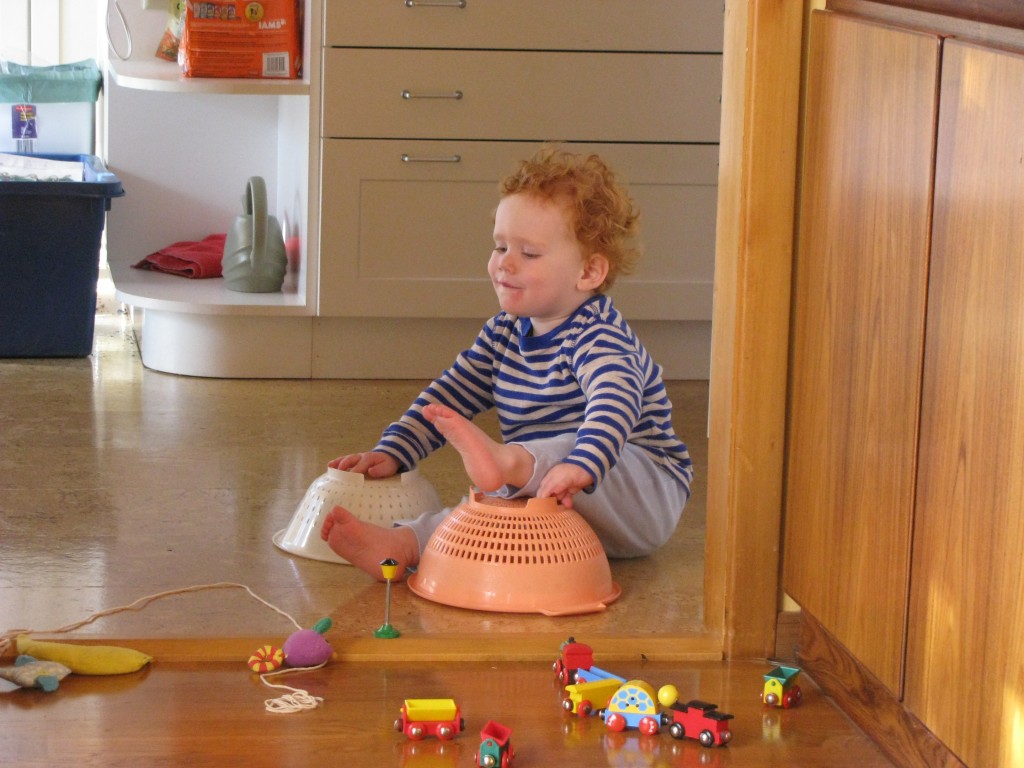 And for the first time, Sean got to partake in the annual Making of the Christmas Cookies. Here Sean and Grandma enjoy looking at all the different shaped cookie cutters:
The cutting of cookies went much better than the decorating of them. Once Sean figured out that the cookies and frosting were edible, he wanted nothing to do with the whole "decorating" concept. Here he's just starting out: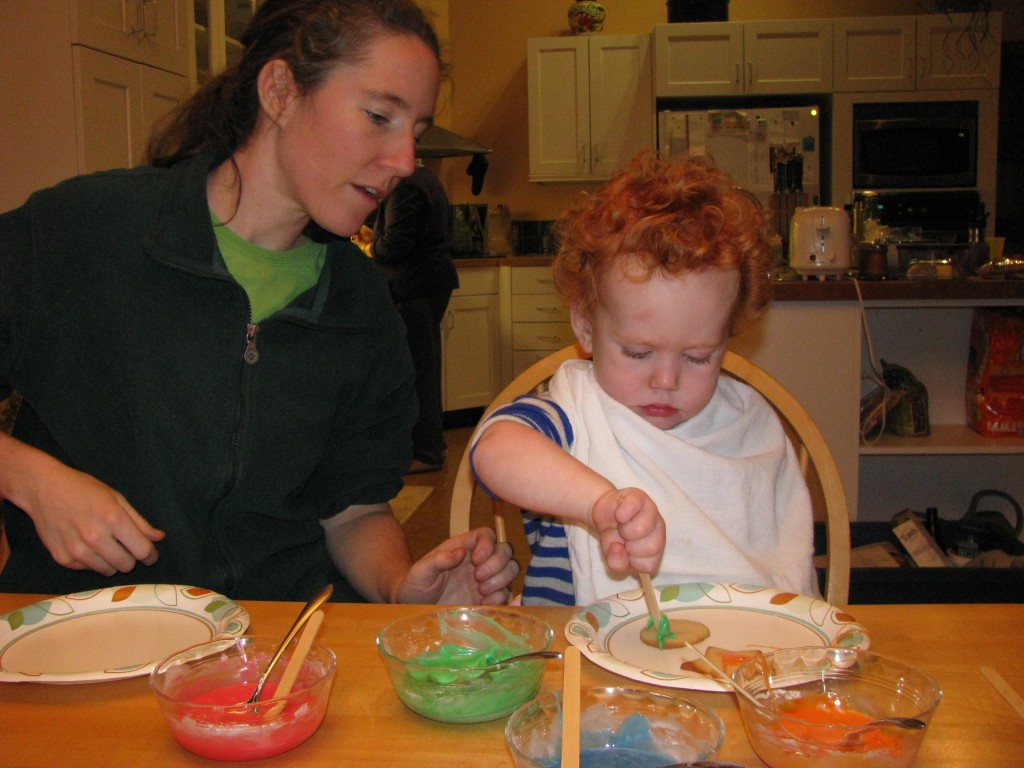 And Sean got to spend lots of good time with Uncle Dan. Here they read one of Uncle Dan's favorite childhood books.
More Uncle Dan:
And, Uncle Dan gets a workout:
I wanted to get photos of Sean with lots of his relatives to put together a picture book. Since we don't get to see family very often, it's nice to have a visual reference to talk to Sean. Here's Sean and Uncle Pete: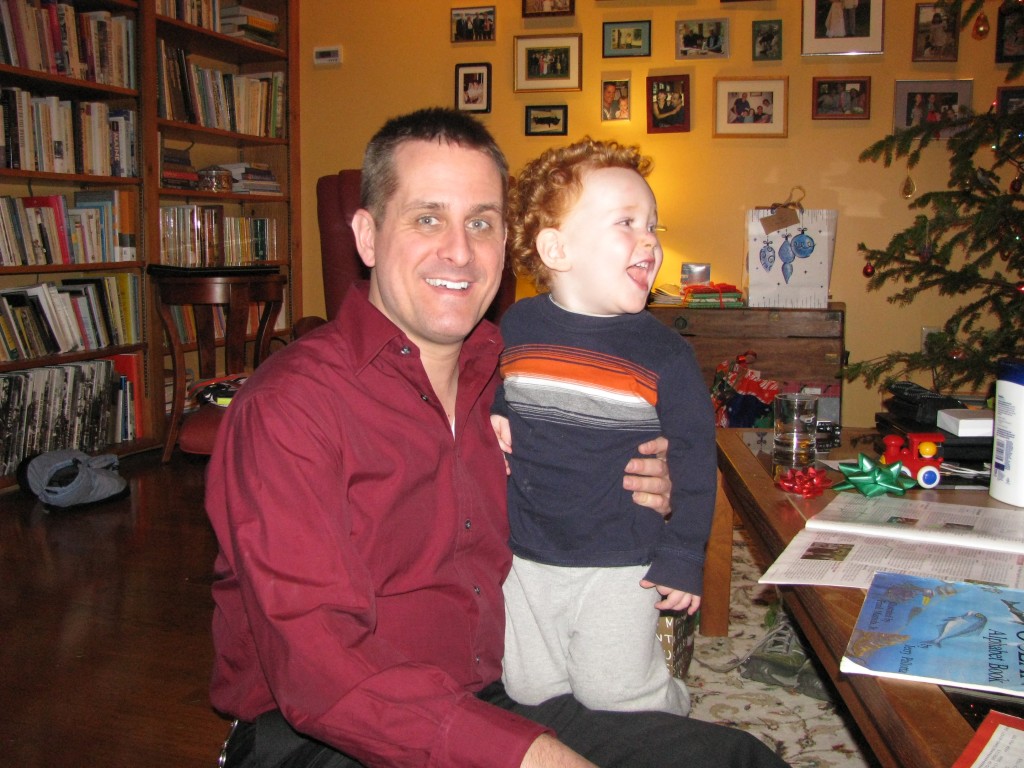 Sean and Aunt Kirsten. (And I have a lovely "Sean and Uncle Jon," but it's not postable, so you'll have to take my word for it.)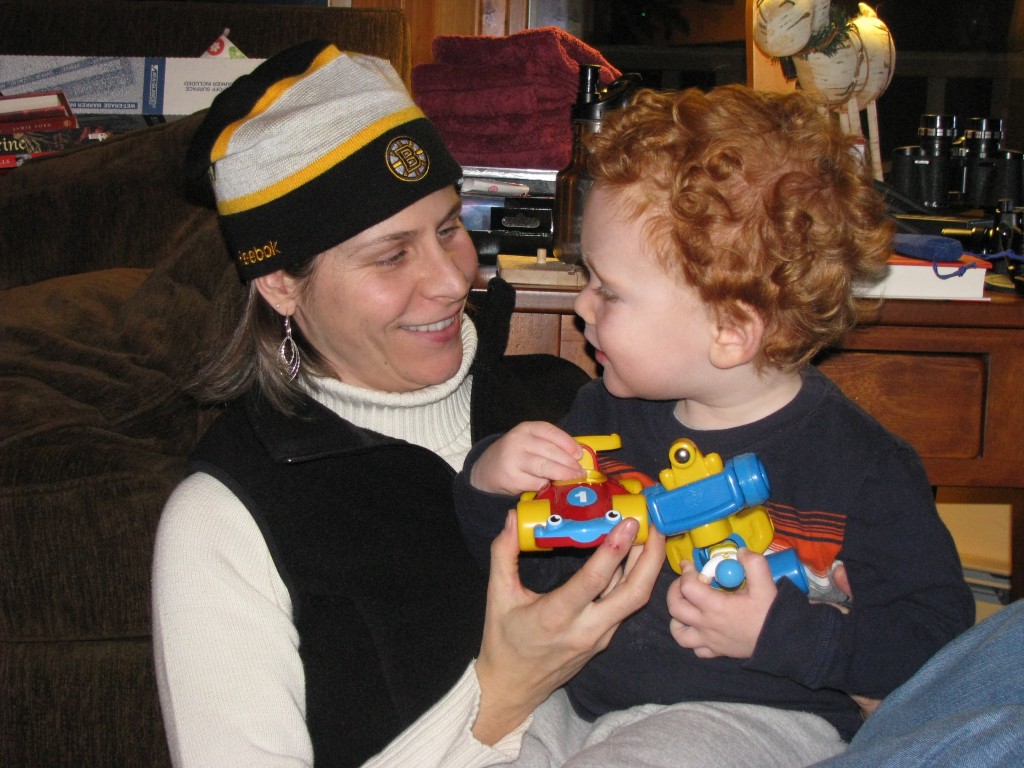 Sean and Grandpa:
Sean and Grandma:
"Oh man! Do I have to pose for yet another picture? I'm done."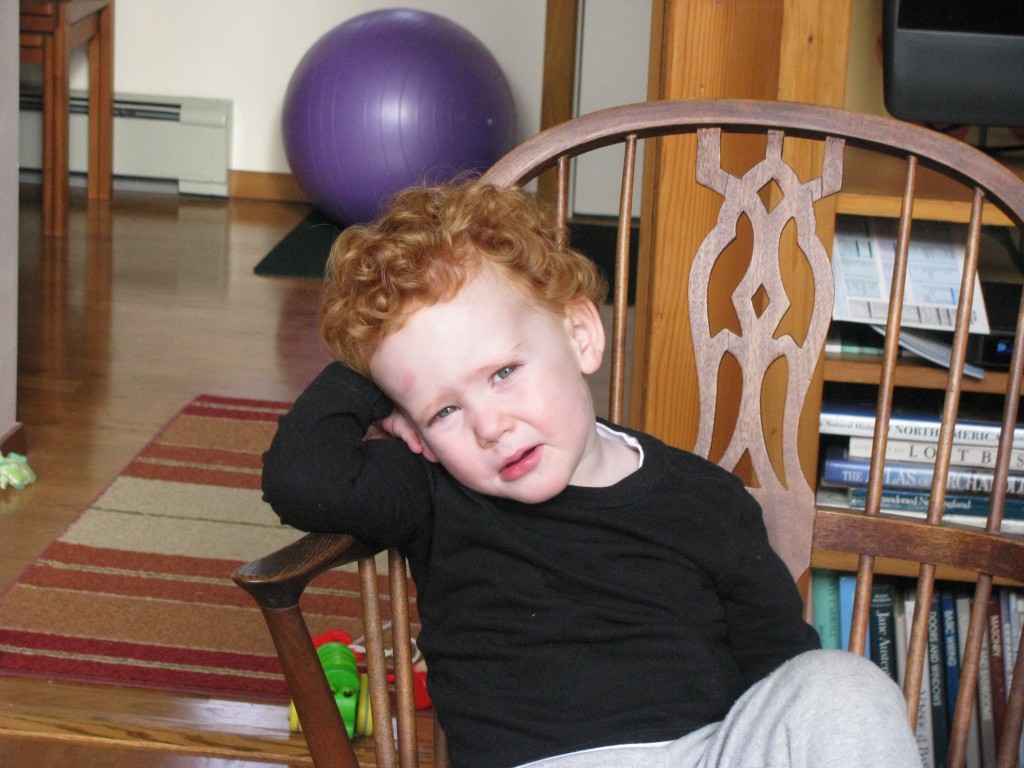 And Mommy asked, "please, Sean, will you pose for just one more picture — of Sean and Mommy and Daddy?" And Sean answered with a resounding "no!"