Sean turned 18 months at the end of July. In keeping with tradition, we ate cupcakes. In fact, we MADE cupcakes. (Some people are oven-gifted and have baked celebratory confections from the very early days of mom-hood, but this was a first for us.) Sean wasn't exactly sure what we were doing, but he seemed to enjoy being included in the madness.
First, Sean placed the cupcake paper cups in the cupcake tin. I'm not sure how he decided which cup went where, but he was very deliberate about it. (That's my brother Dan on the left.)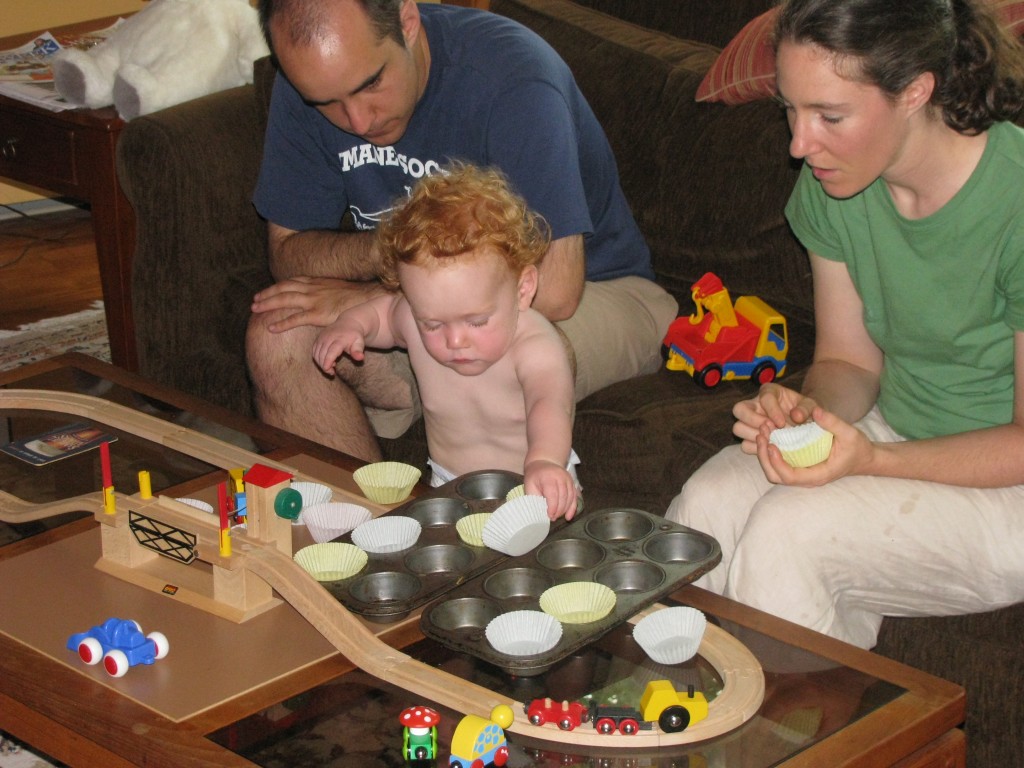 Next, we mixed the wet ingredients in the mixer. The mixer was quite intriguing.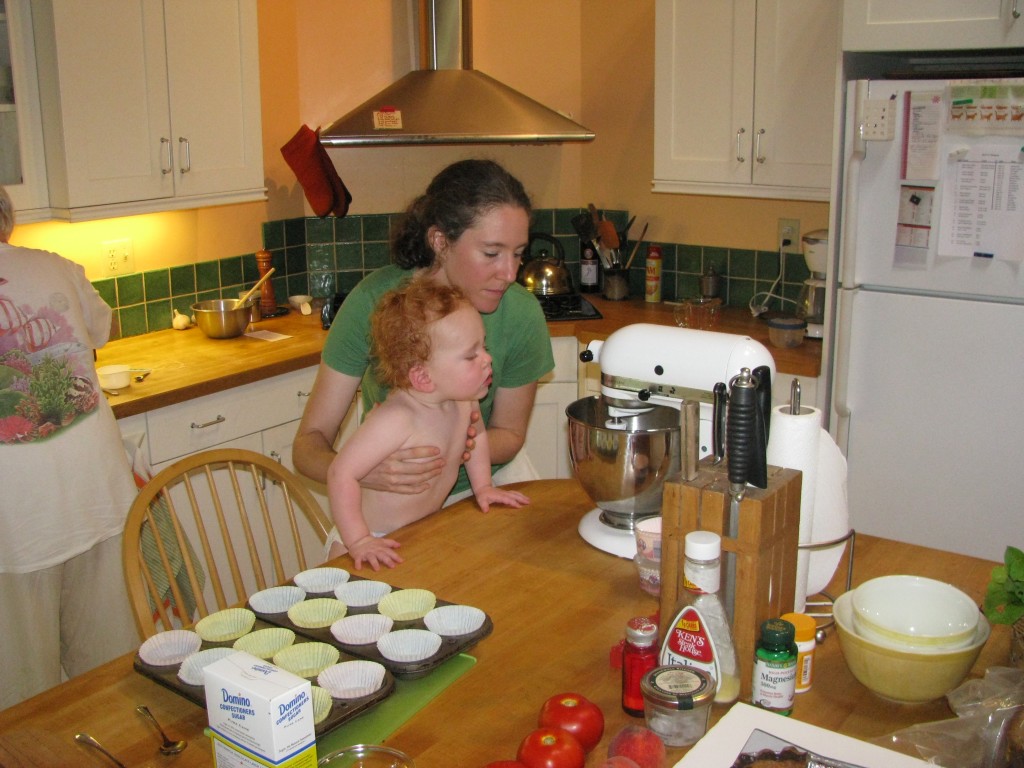 Mmmm… sugary, buttery goodness…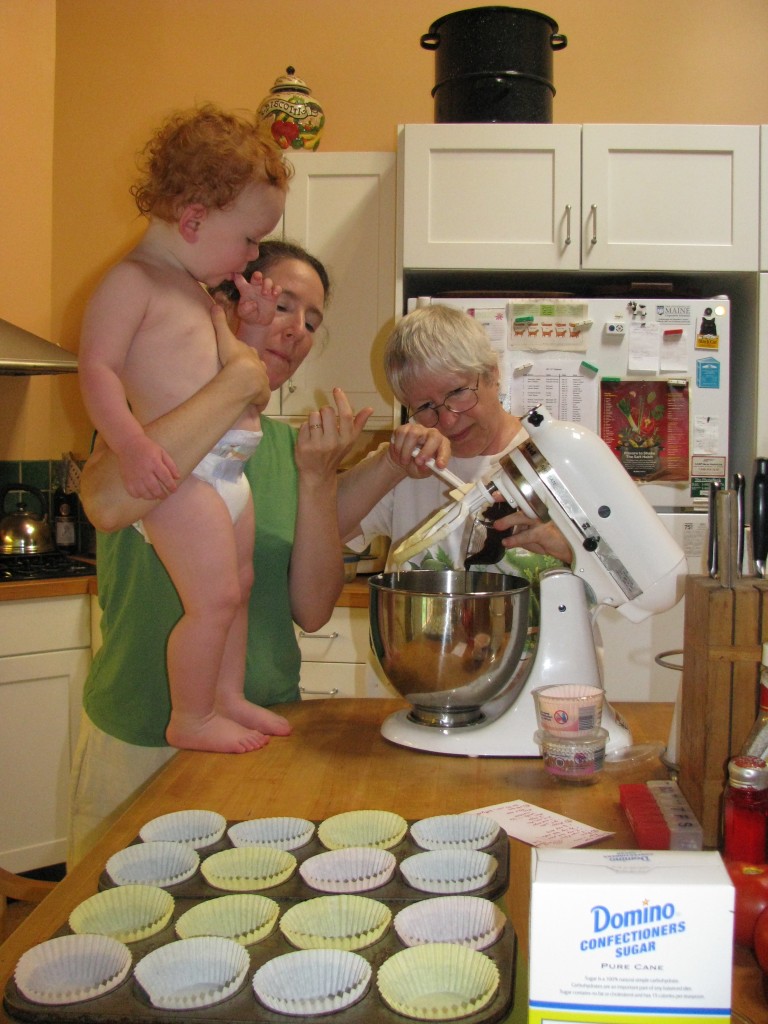 Sean examines the batter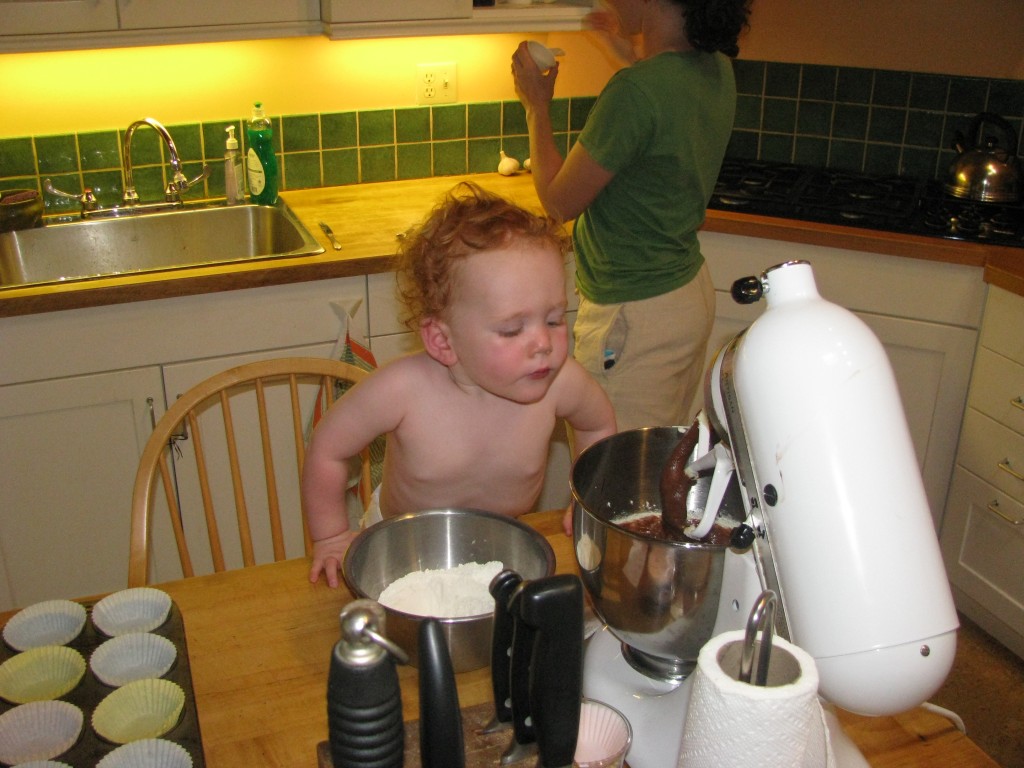 Sean pours the dry ingredients into the bowl (with a little help)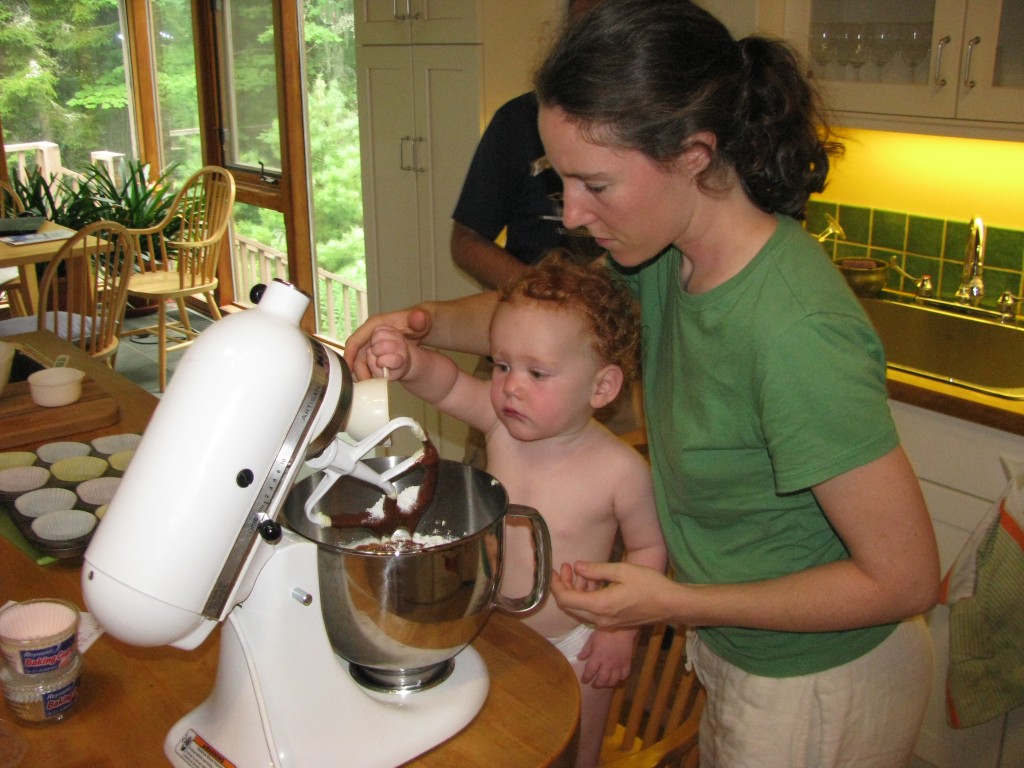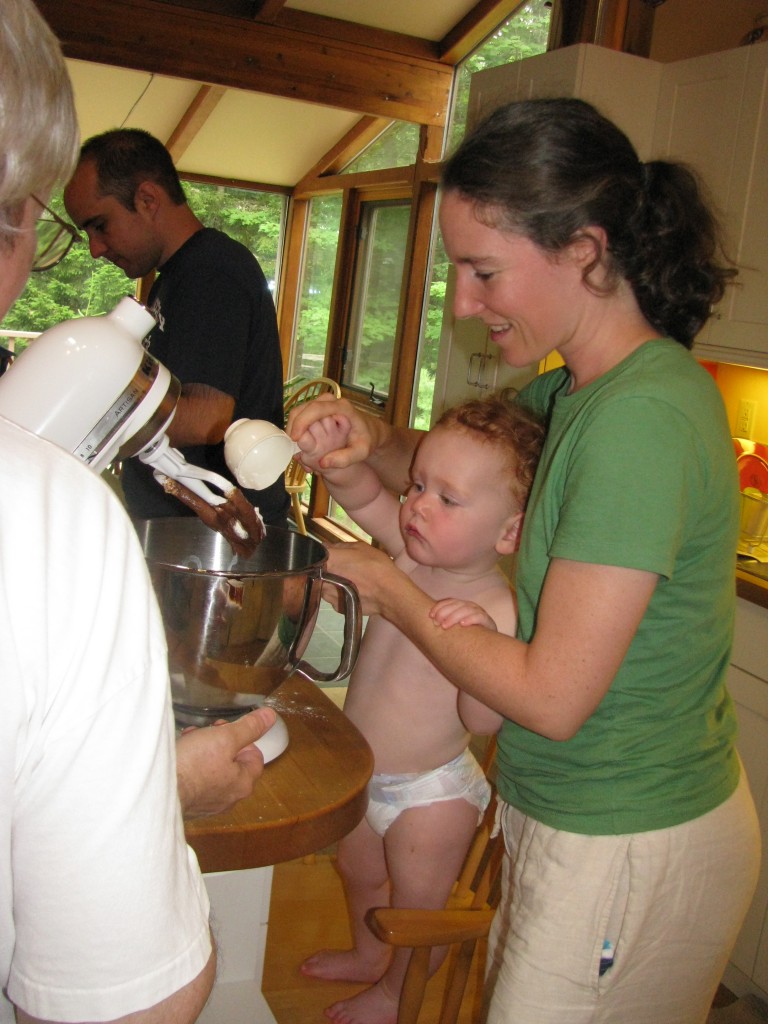 Grandma scrapes batter off the sides of the bowl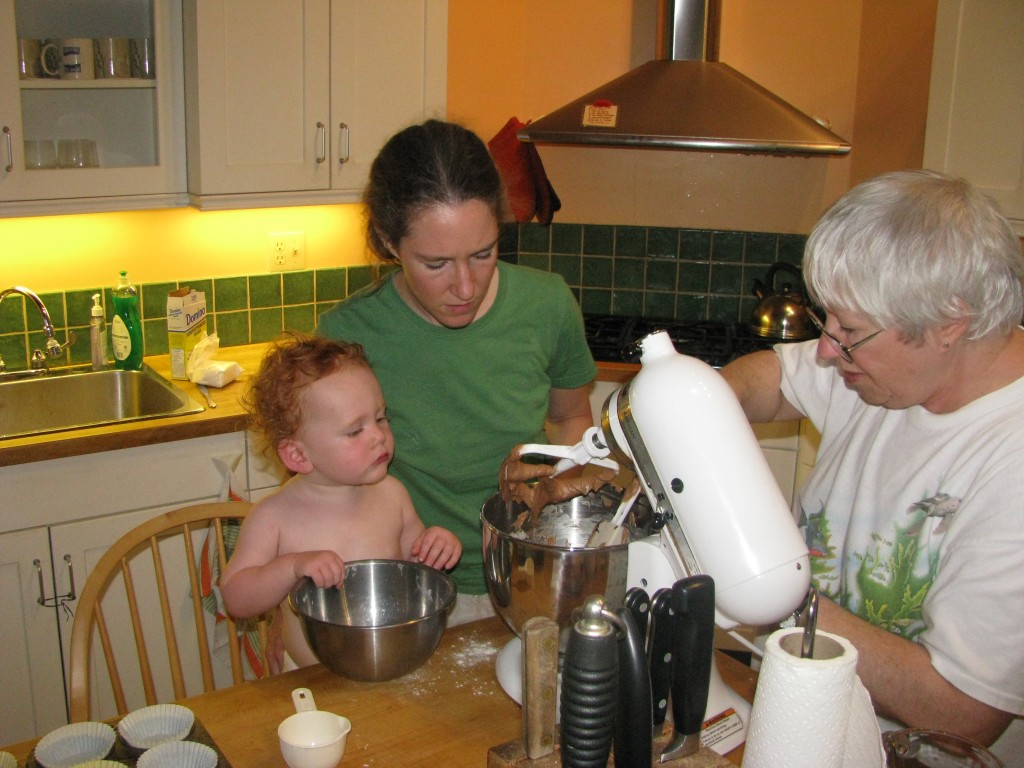 Happy one and a half years, Sean!