Okay, so we're almost at 13 months now. I'm a bit behind. I blame viruses and bacteria. Anyway, Sean turned 1 on January 27. We didn't have a huge celebration seeing as how all family is far away and we don't really have family friends here either. So just the three of us.
We had some trouble getting our standard monthly photo. Someone is *very* mobile now, and not at all interested in sitting still for the camera.
"Okay, you're sitting! You're happy! I'll just get out of the way, and…"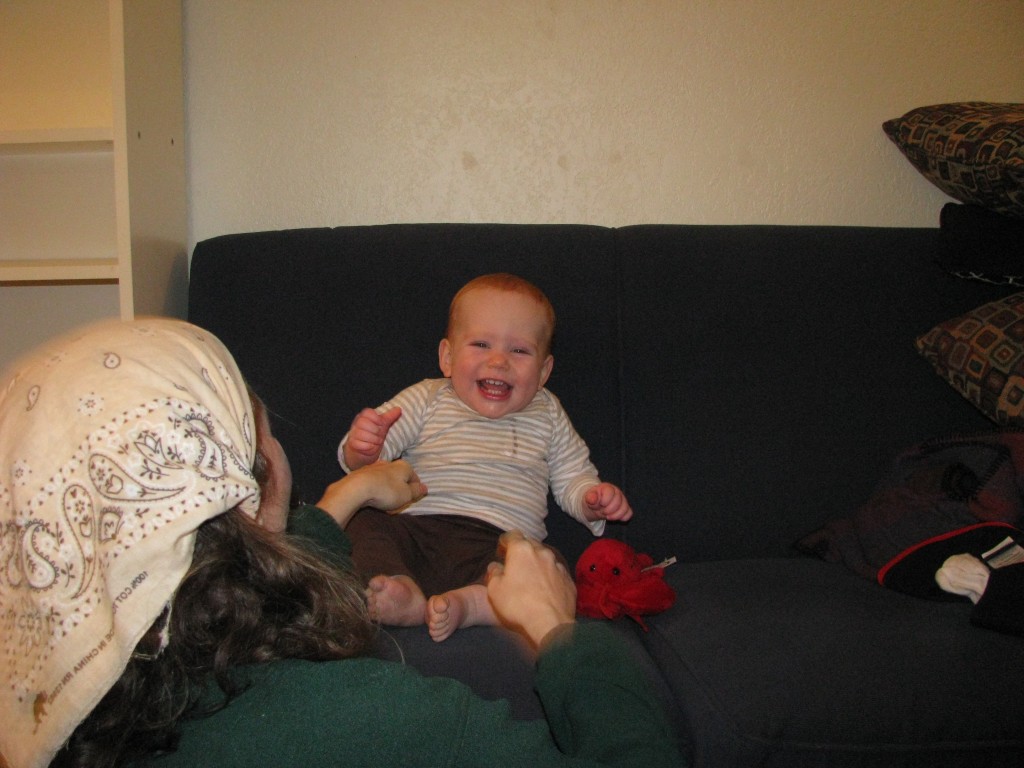 – CLICK –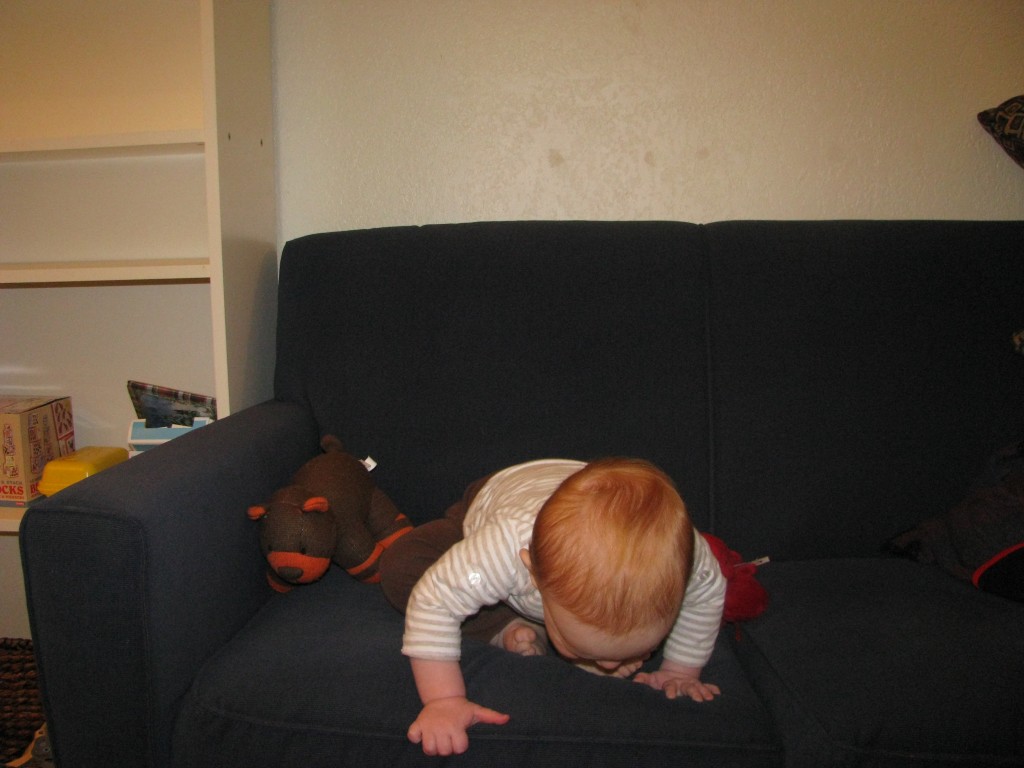 (Sigh…)
Here are some birthday pictures that are *not* the standard couch photo, but are more representative anyway.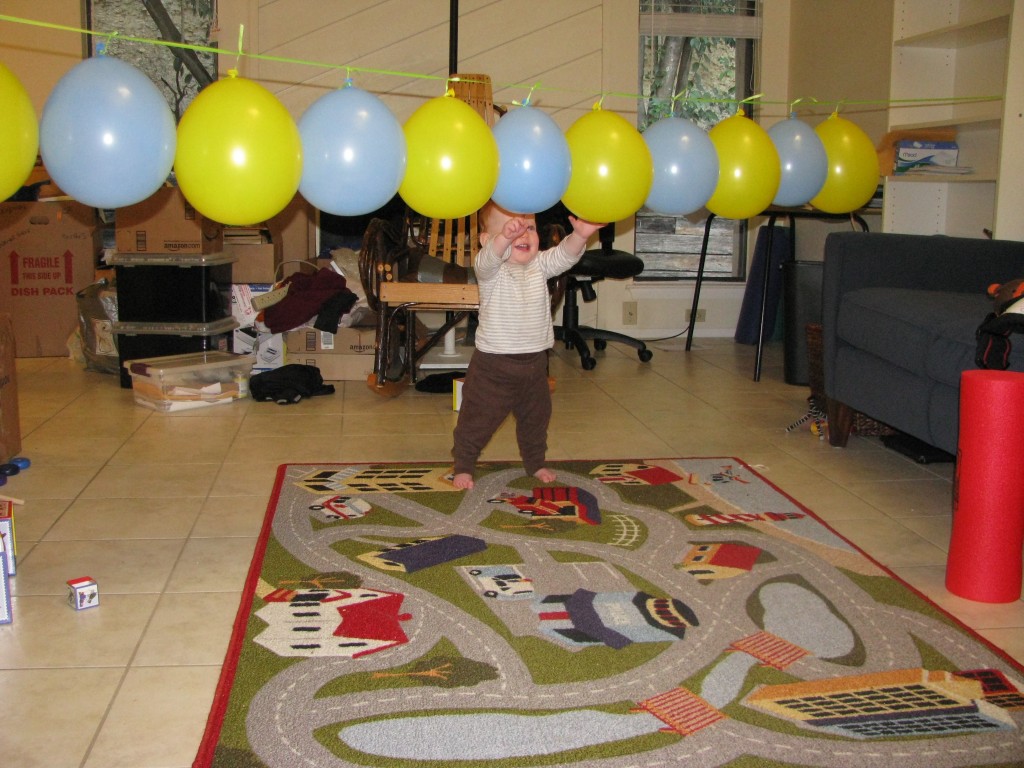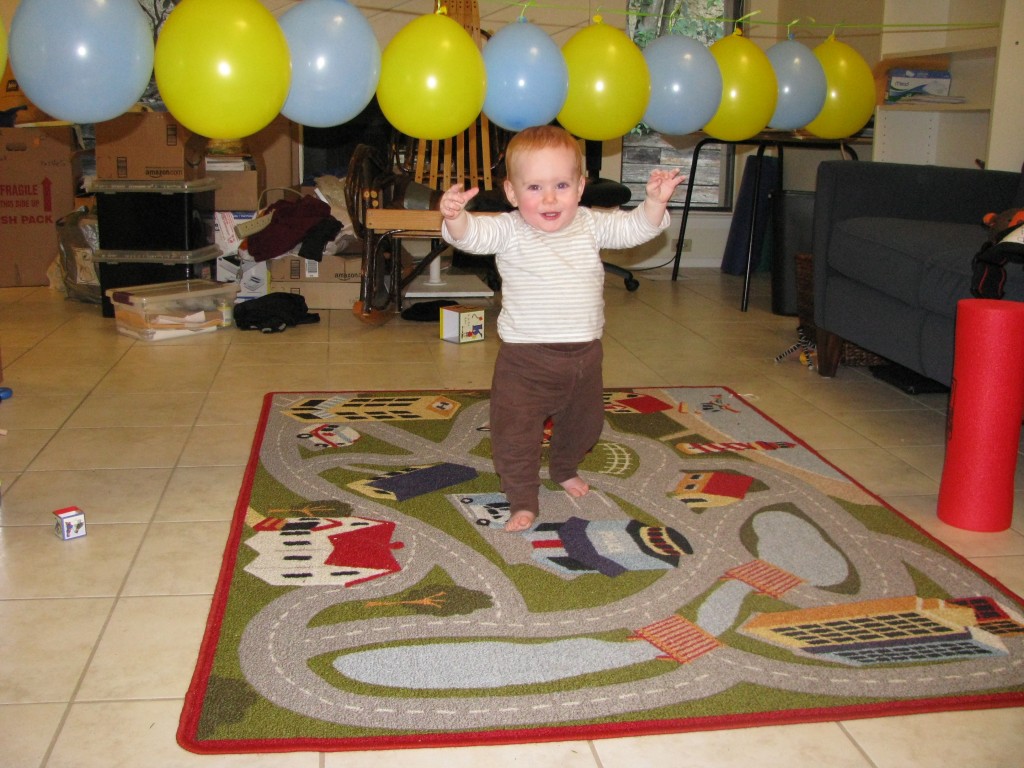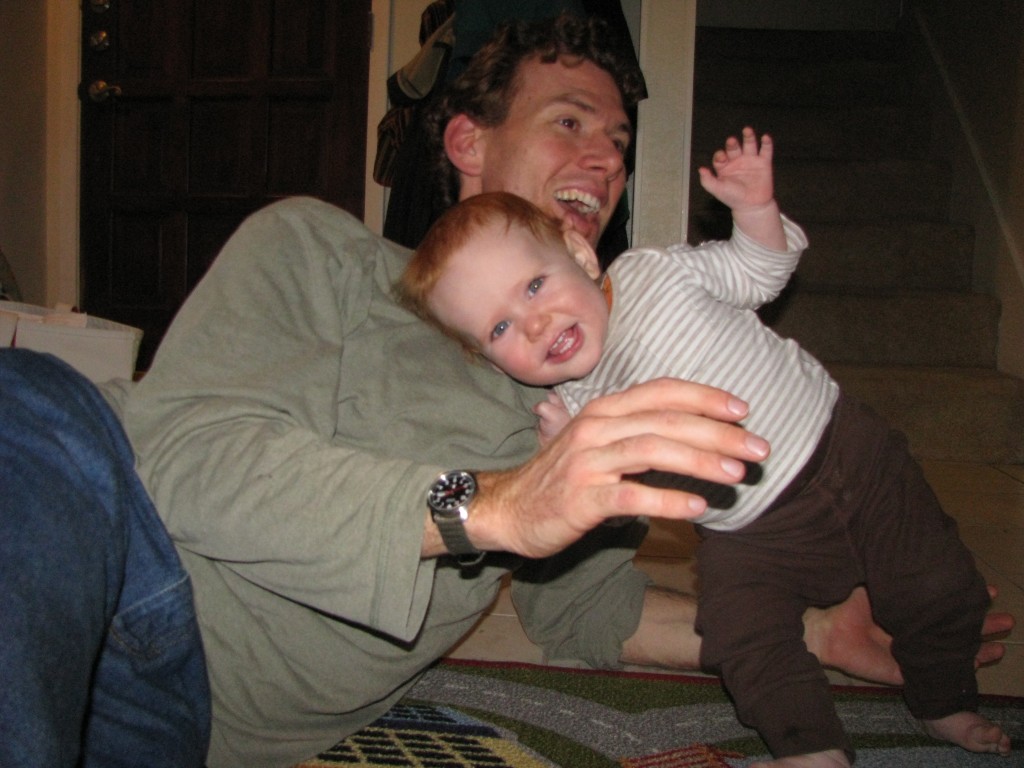 I made chocolate beet cake for Sean's birthday. It's a nice, not-too-sweet, moist cake that I really like. (And it's got several beets in it, so it's healthy, too!) And we sang "Happy Birthday." Sean eyed us warily. ("What are you guys up to?")
"Uh, Mom, what IS this?"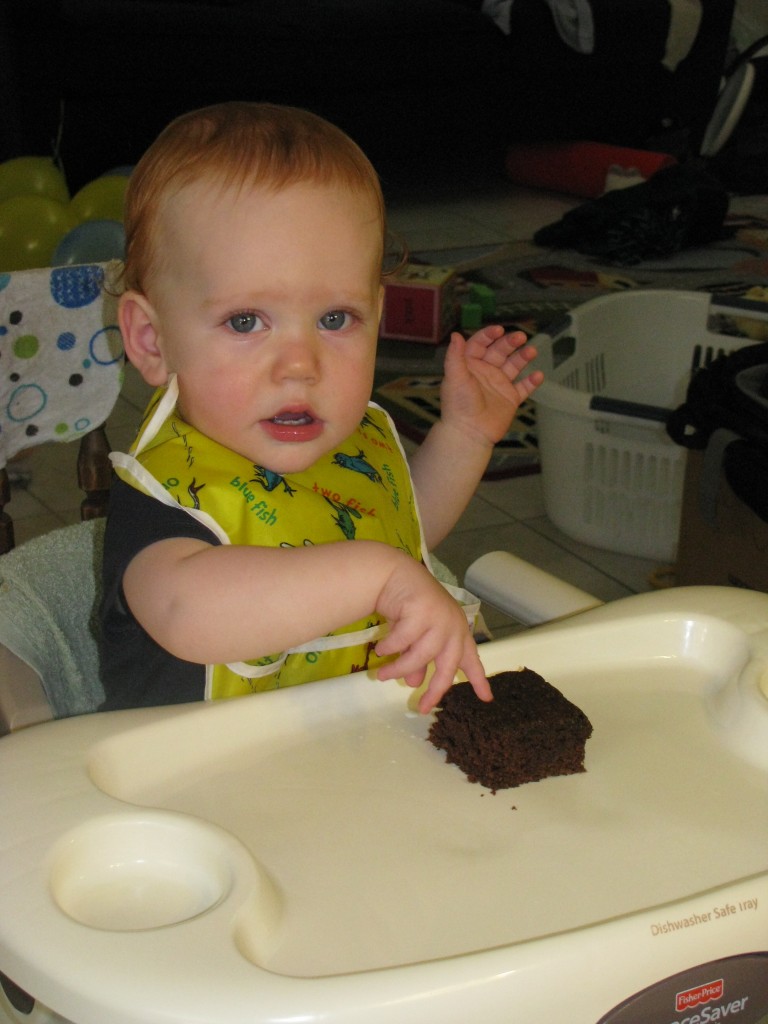 Nom, nom, nom!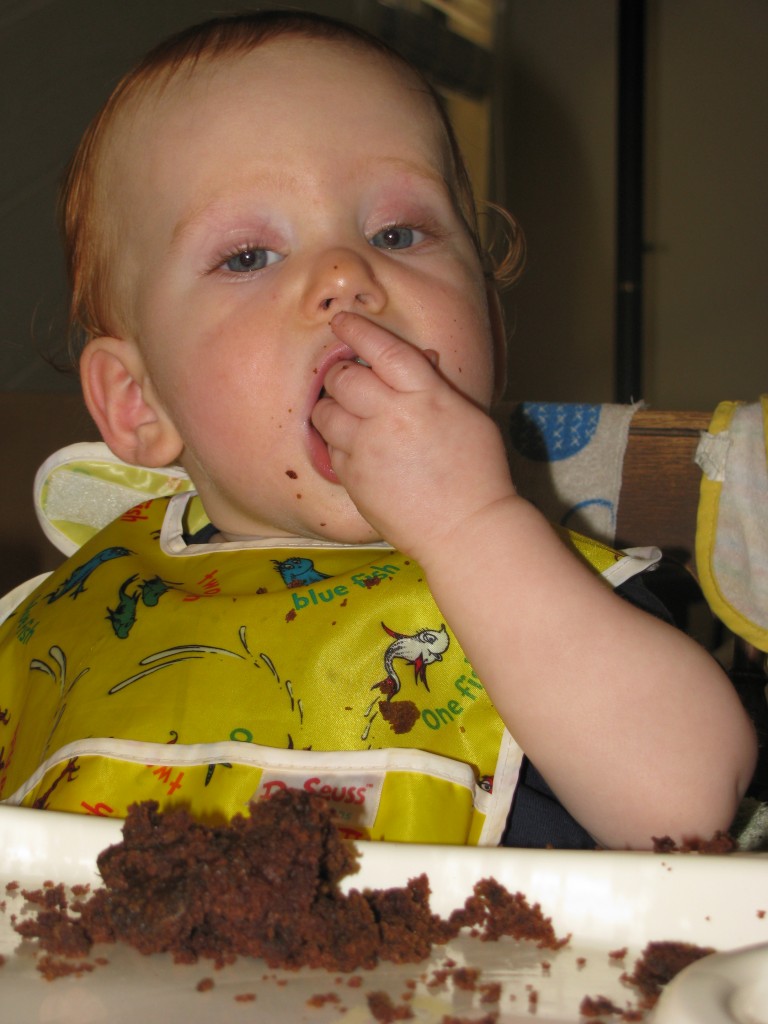 And a present from the JLGA Hardts! (Yes, I was rather ill.)
The Saturday after Sean's birthday we took him to Gymboree as a special fun thing. It was interesting — a bit too structured and manic for my tastes, but Sean had a good time (before he got a bit overwhelmed and just sat there).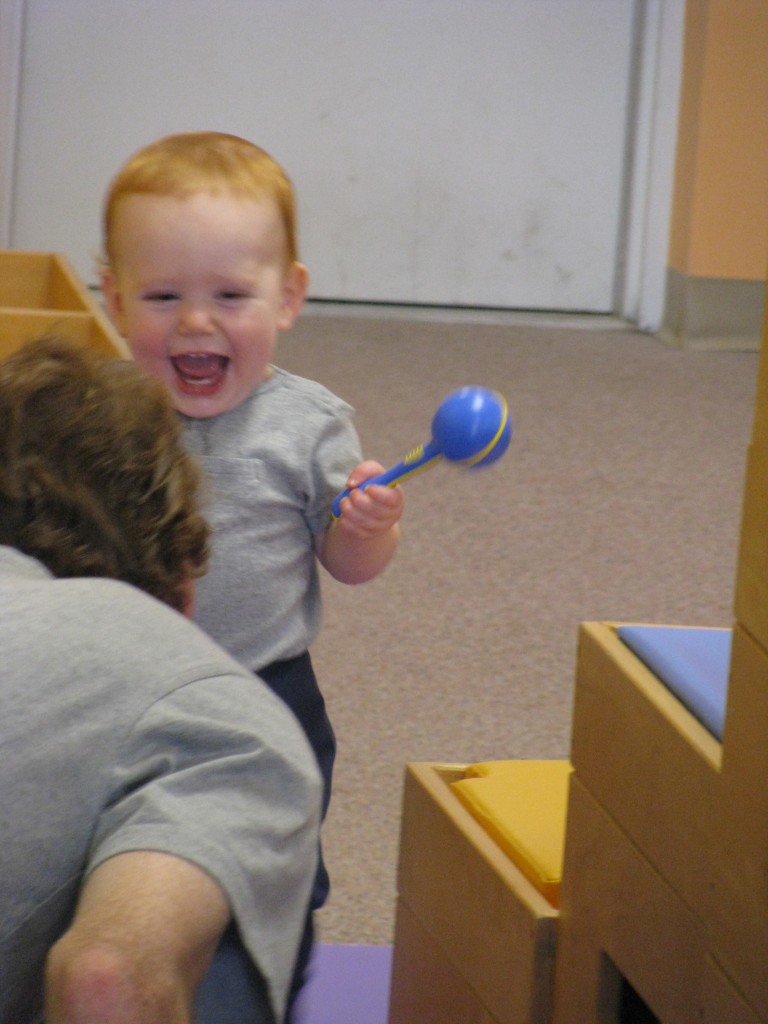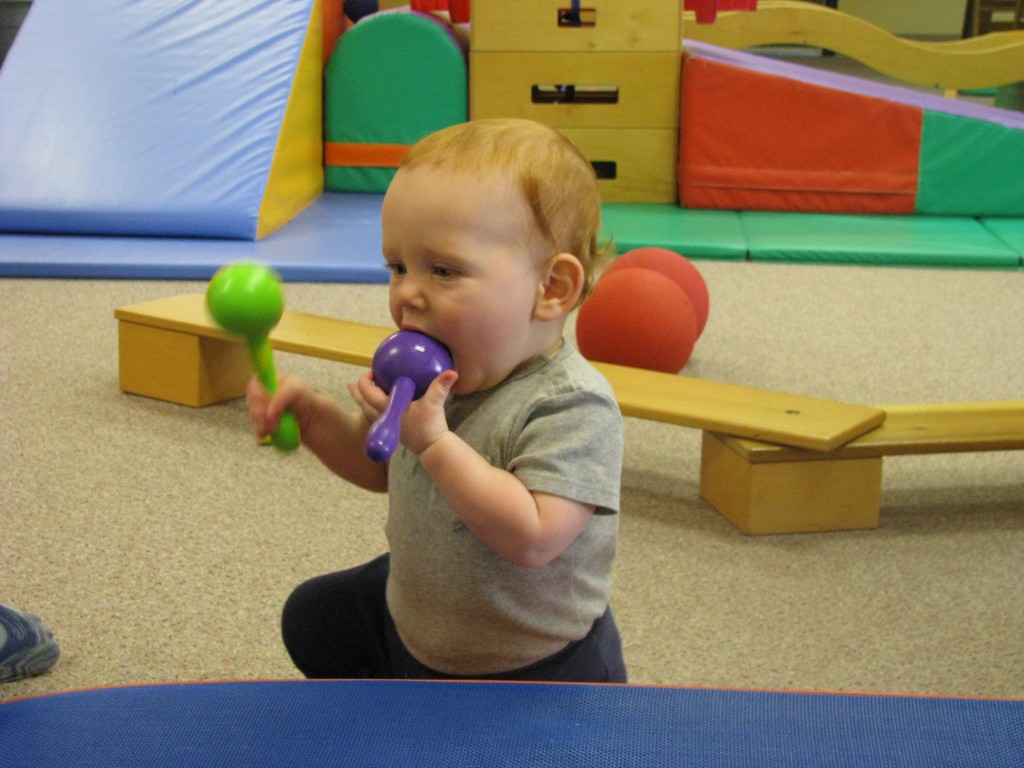 He especially liked the maracas.
And the music.