As I mentioned on Monday, Sean got a new tooth last week. That would be tooth #7. It came without much fanfare. He started to put off-center pressure on my breast when feeding, which was the first tip-off. Then there was a fountain of drool, when he'd sorta stopped drooling so much. And he seemed extra eager to chew on things. So we were suspicious. Sure enough, we could see and feel it by Thursday.
Then the drool tapered off and the breastfeeding got back to normal over the weekend. Then today I noticed when picking him up from daycare that the front of his shirt was drenched with drool. I looked in, and yup! Tooth #8 joined the party. These were by far the easiest teeth, in part, I think, because he has better coping skills than when he was just 4 or 5 months old. Not looking forward to the molars. (But we have the canines first, if they decide to come in order.)
Here's tooth #7 on the right. And about-to-come-in tooth #8 on the left. (Picture is from last Thursday.)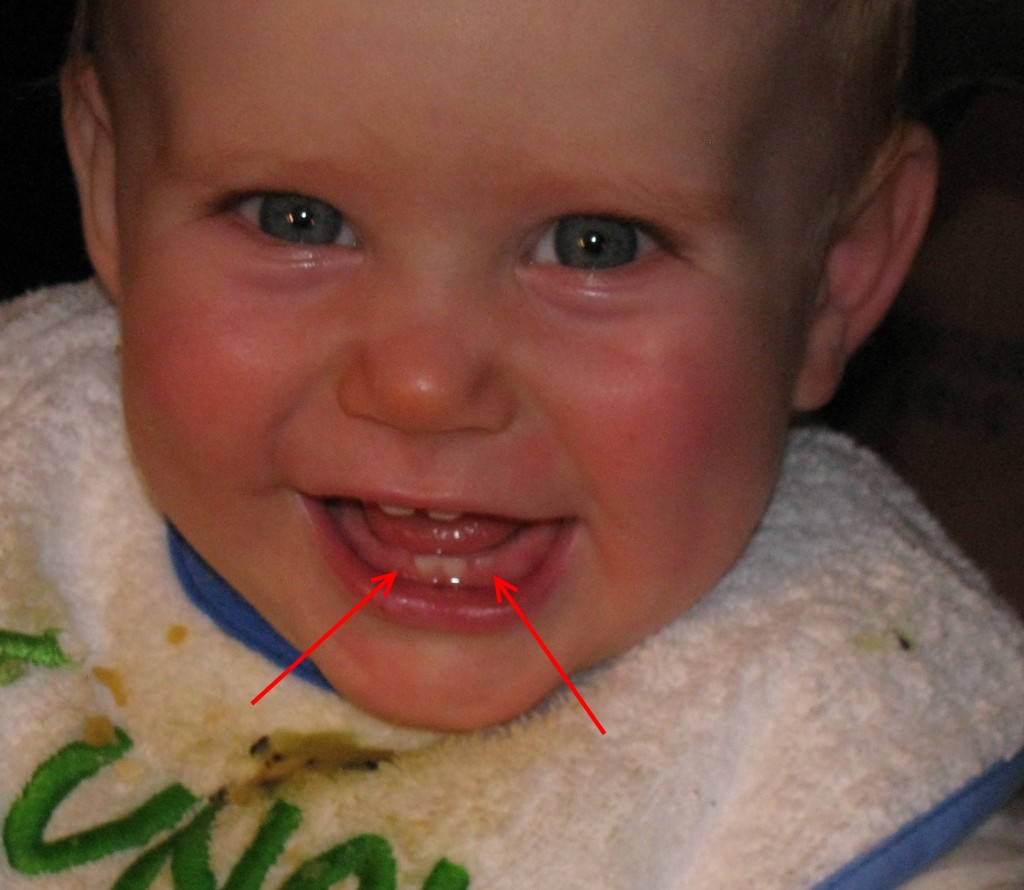 In case you haven't been keeping detailed notes, let me review:
Teeth #1 and #2 came in early June when Sean had just turned 4 months old. Teeth #3, #4, and #5 came in mid-July. Not wanting to be predictable, tooth #6 held out until the end of July — right around Sean's 6-month birthday. So it's been about three and a half months since we've had a new tooth. A nice hiatus, especially considering all the craziness of moving.