Happy three-quarter birthday, Sean!
On Sunday we found a park with soft grass in the shade. It even had a playground to boot! Sean liked that.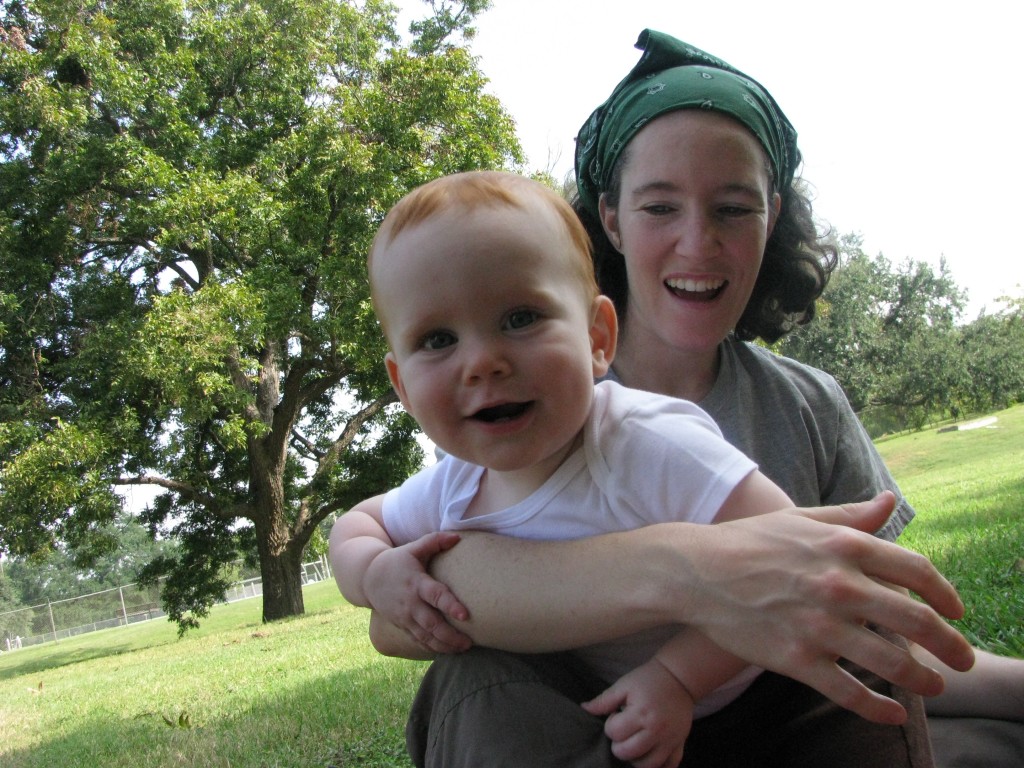 "Oh, look! A camera!"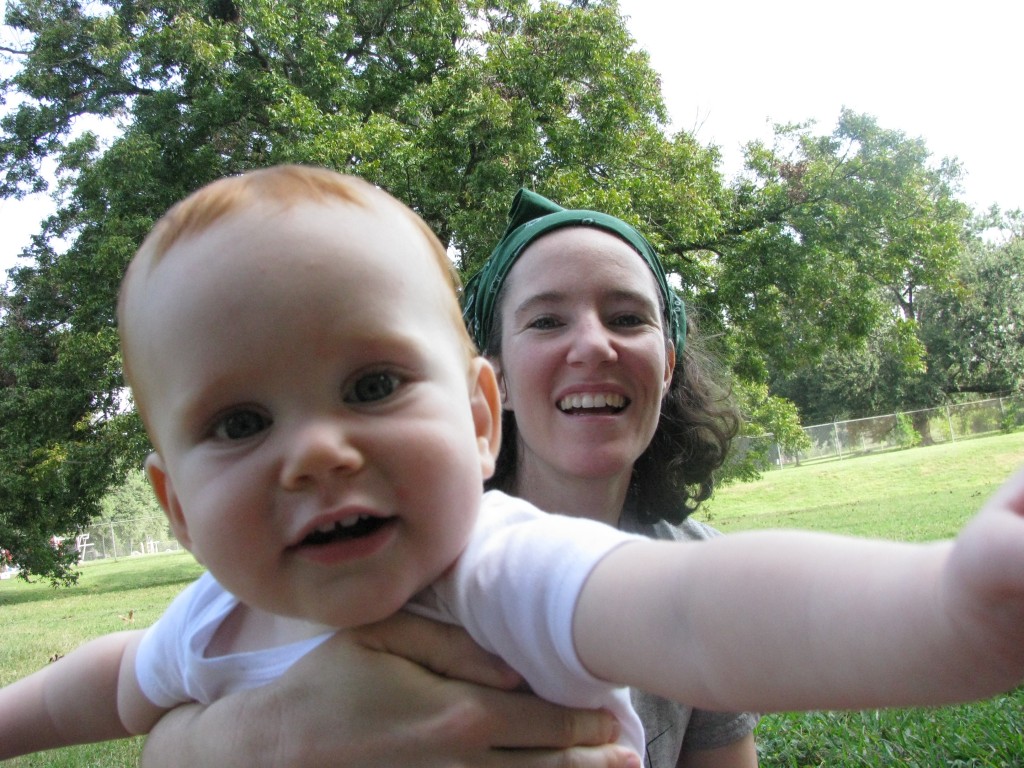 Sean on the day he turned nine months old: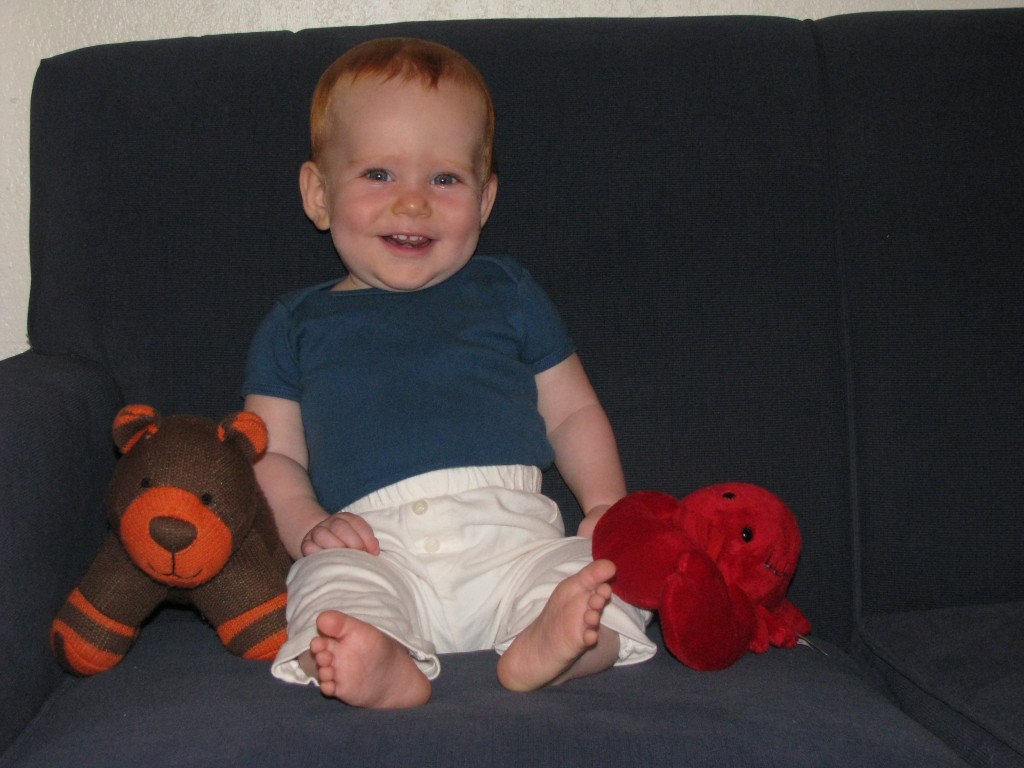 Statistics: he's about 21 pounds heavy. I say about because at his current pediatrician, they weigh with clothes and diaper on. And he's 29.5 inches long. A tall boy.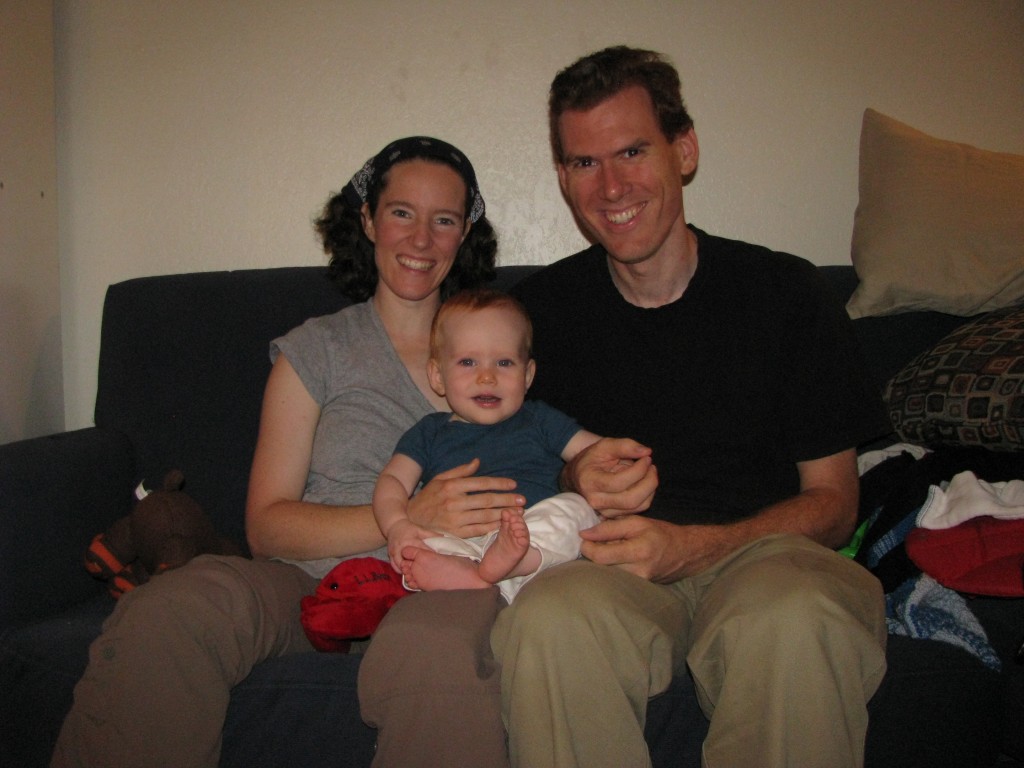 "Look, I've got a picture of me."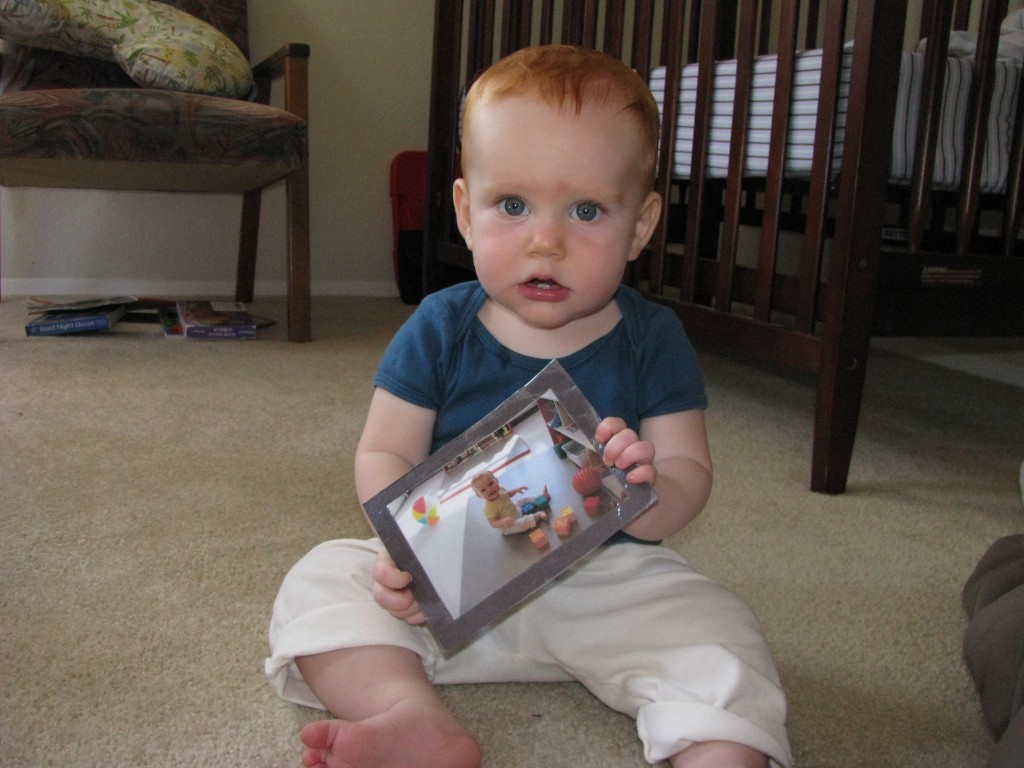 "And it's shiny, and it bends!"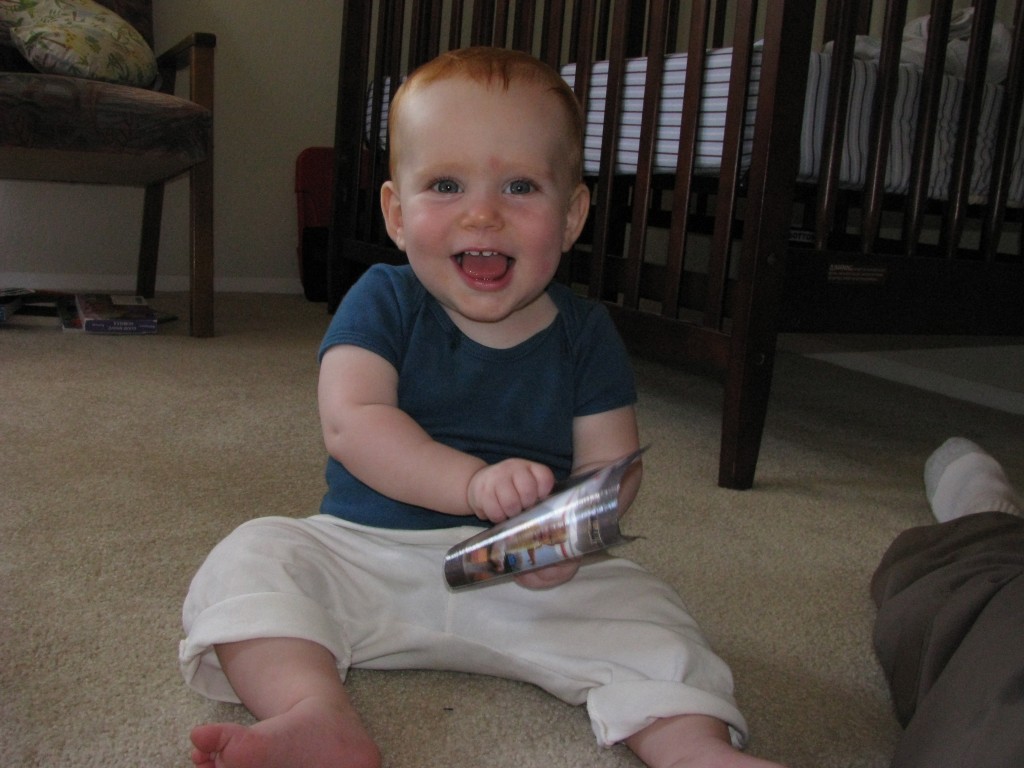 "Oh, hey, look! A camera!"