Flying to Austin, Sean was fascinated with the goings-on on the runway.
Grandma came to help us all out in our first few days here.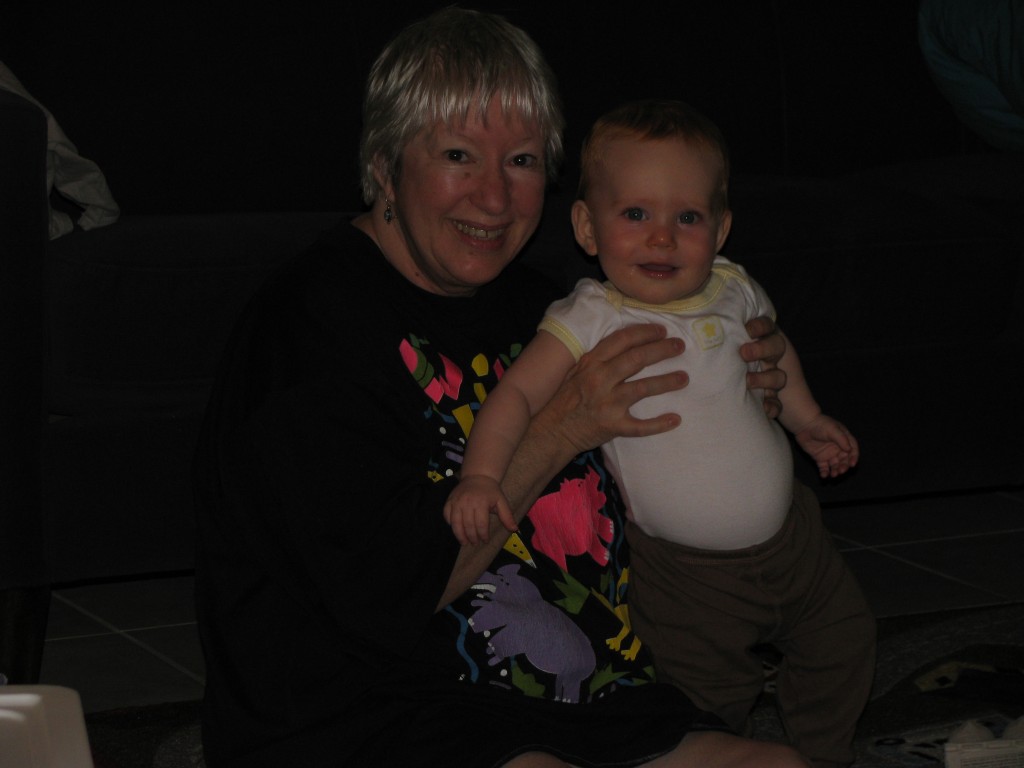 I bought Sean some new blocks. He pretty much just puts them in his mouth and bangs them on things right now. But I'm enjoying them!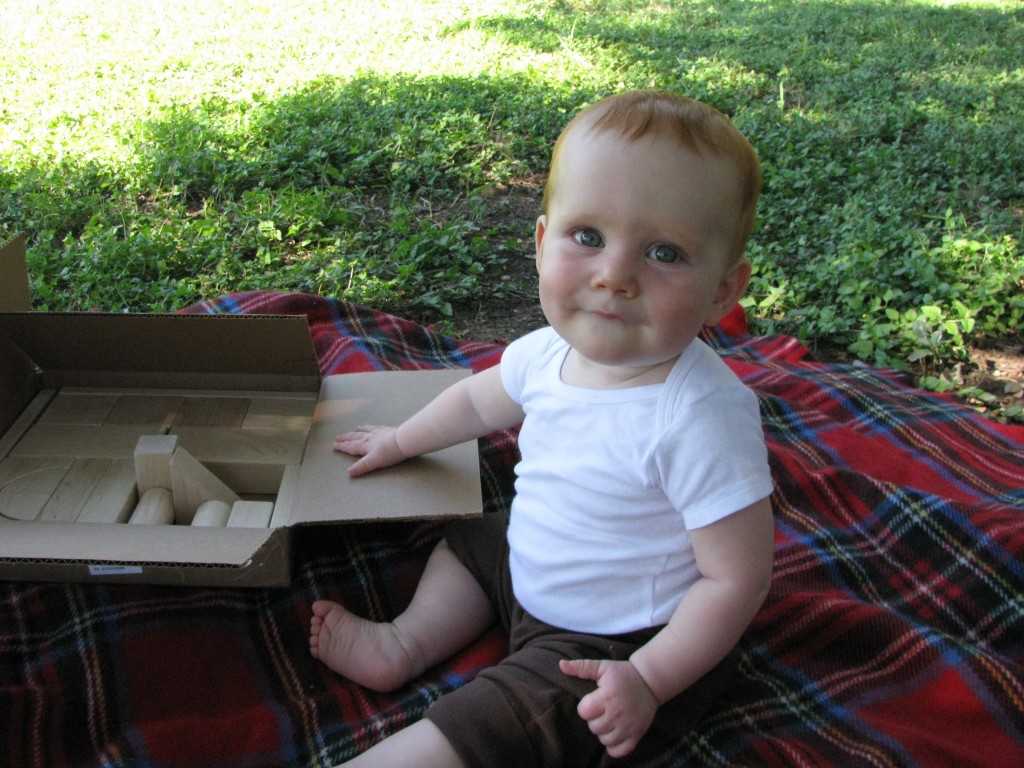 Much more interesting to Sean is the camera, which he's dying to get his hands on.
Hi, Mom! Dad's reading to me. But you've got that CAMERA thing! Ooooh…
Hmm, let me think. (No, I didn't put the bowl there; it was my Mom.) What food to start with?