Okay, so there have been demands for pictures. And I was planning on getting a blog up and going again. So here we are. The site design is still in progress; bear with me.
To get oriented, I'm at 22 weeks. It's a boy (see "boy parts" below). And he's due mid-January.
For the belly pix, I've got one of me at 11 weeks for reference. I could tell I was getting bigger by then, as my pants were starting not to fit so well, but most everyone else couldn't tell yet.
| | |
| --- | --- |
| Week 11 | Week 22 |
| | |
And now for the ultrasound pix. I hear that they're much better than they used to be, so those of you who haven't seen any in a while may be surprised…
Okay, here we've got an arm. The head's down at the bottom, with the ribcage to the right. Elbow towards the top and the hand down near the face: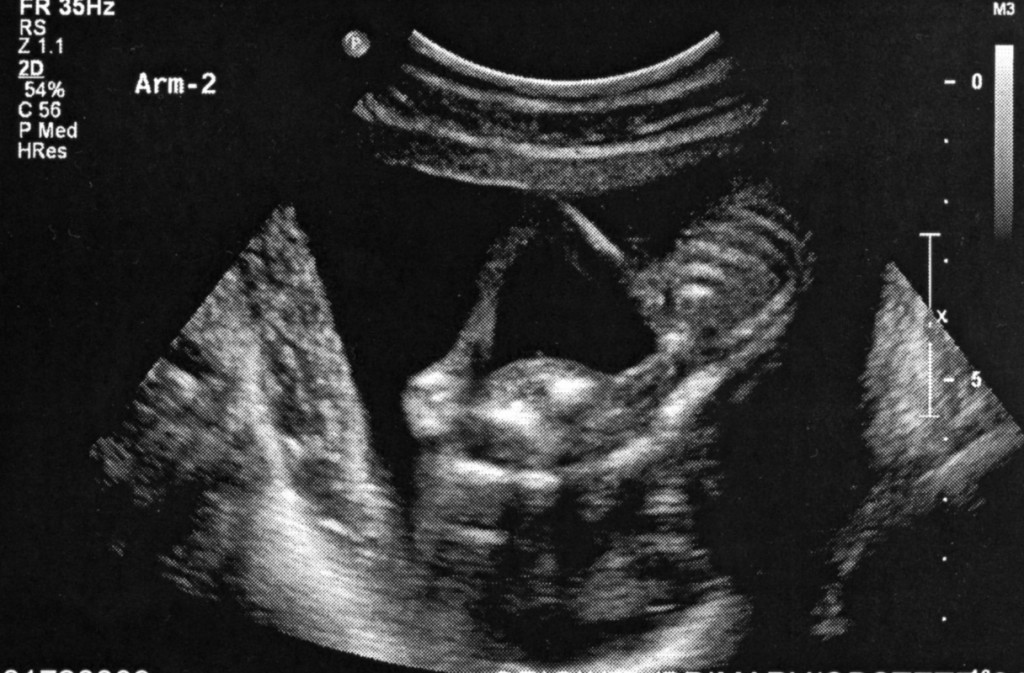 And here's both arms. This time the head's over to the right, and we can see the forearms with the hands up in front of his face: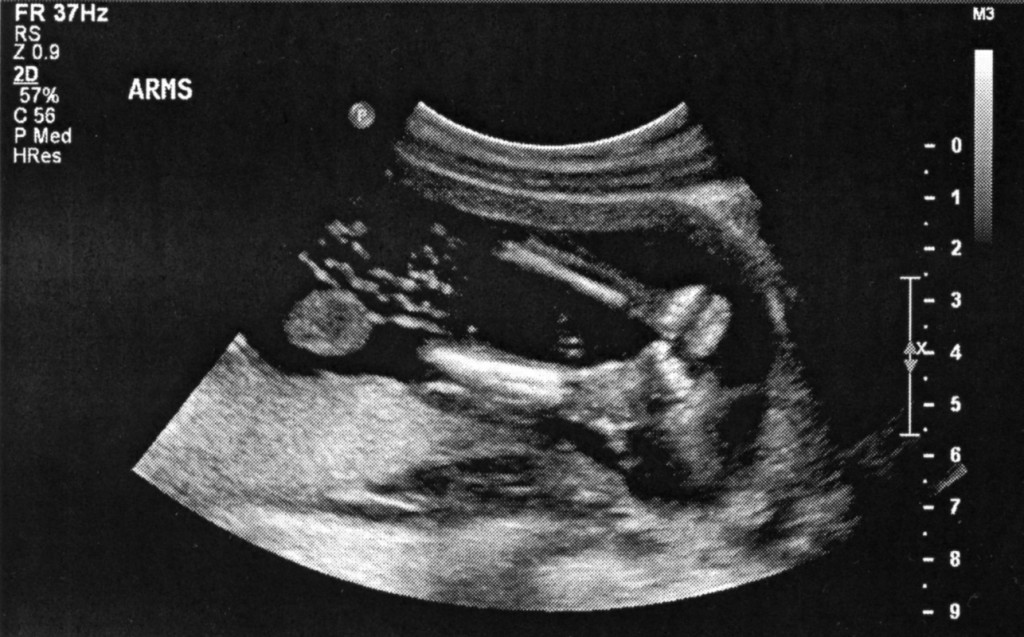 A nice leg, if I do say so. Butt is to the right, knee at bottom, and foot on the left. You can actually see part of the other foot, too, behind his calf.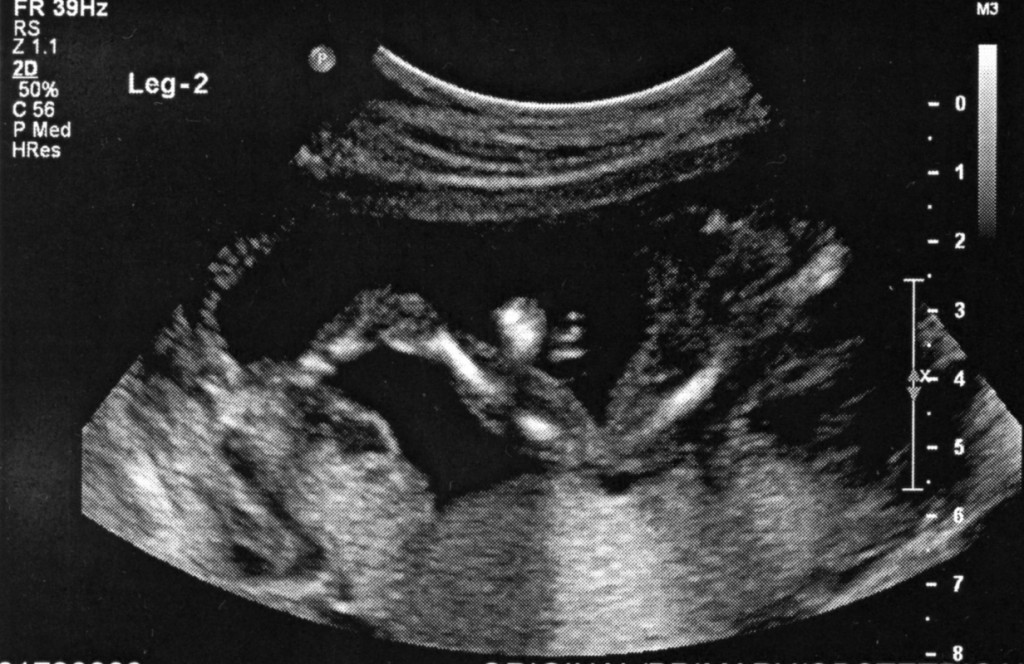 It's a boy! "How certain are you of that?" Ben asked the radiologist technician. "100%," he replied.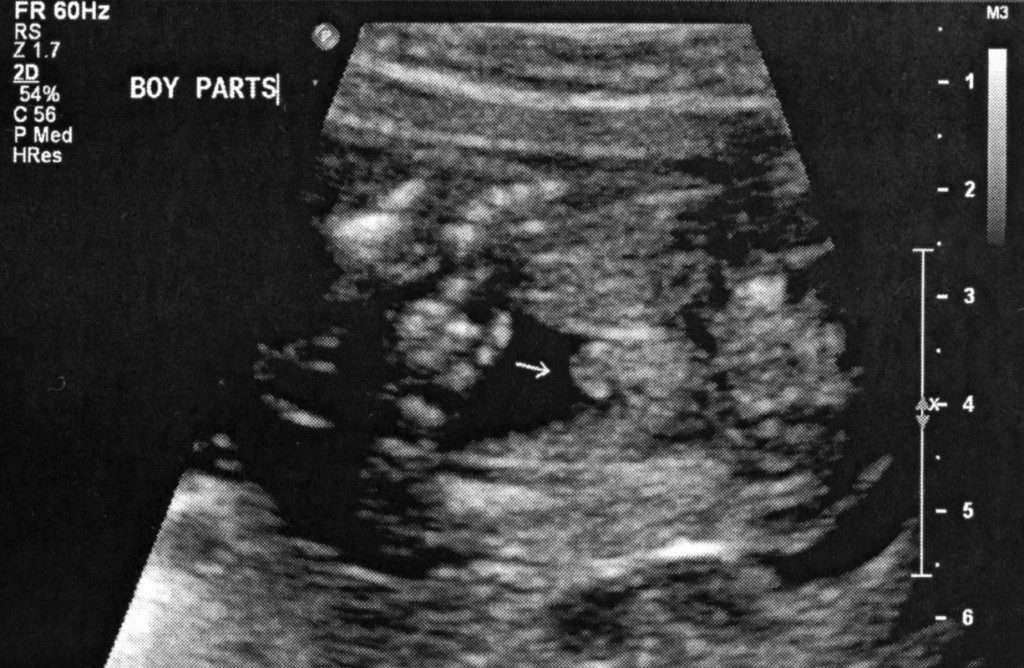 My favorite picture. Look at that beautiful spine. Head is to the right.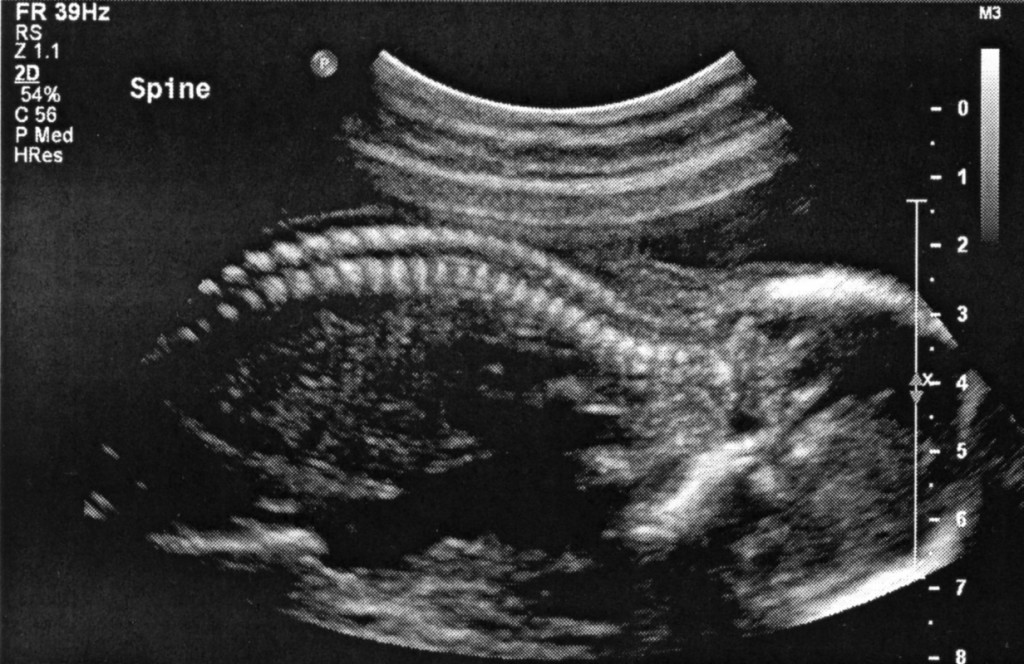 And here's where it starts getting all new-fangled. They have this thing called 3-D ultrasound, which apparently uses a computer to generate a 3-D image from a number of stills at different angles. Here are shots of the head, with the hands up in front of the face: