The Dolomites
June 6, 2004
Part 2 (see Part 1)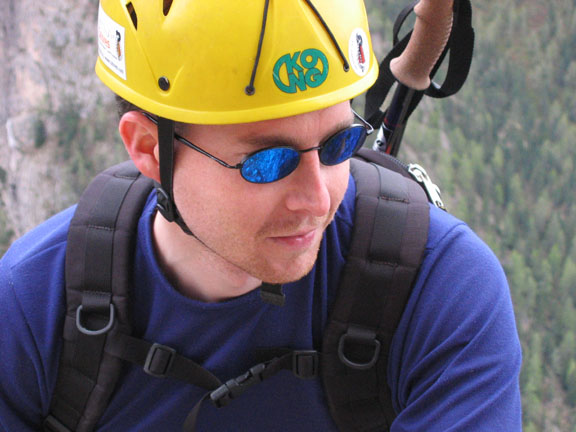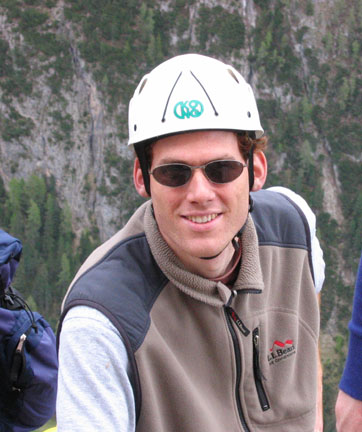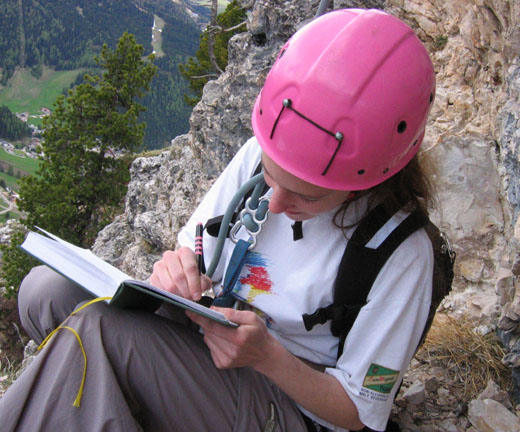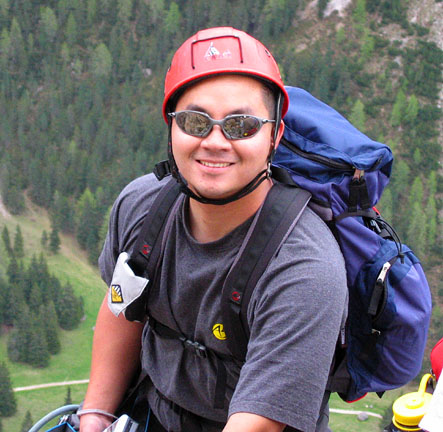 The climbers: Chris, Ben, Margaret, Truong
Manfred told us the name of these Alpine flowers (which I forget); they're endangered.
The valley below, as we climb higher.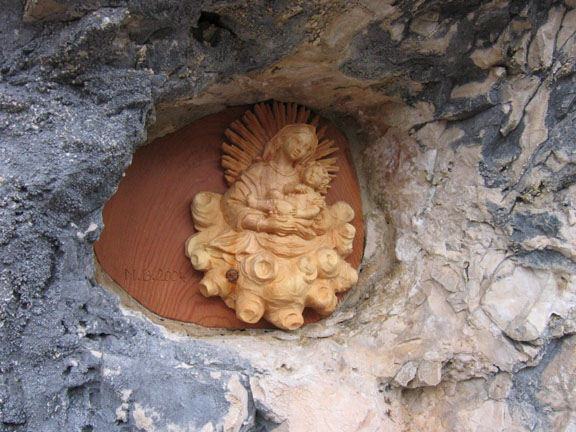 Towards the top was this icon, recently installed earlier that spring.
We near the top.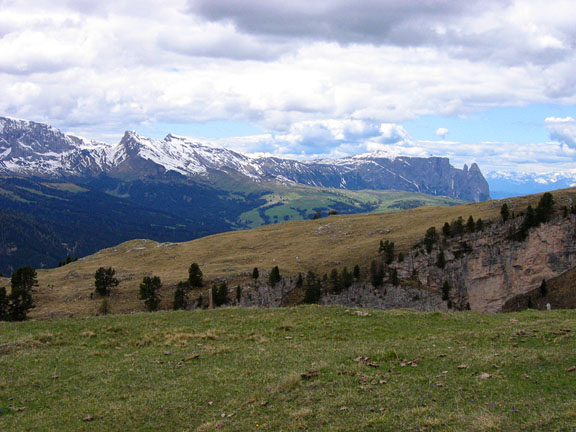 And then we're there. The view was dramatic. In the far distance are the Austrian Alps.
There was also this little shelter, closed, and a herd of goats.
The topography of the top was bleak: rocks, shrubs, a few determined dwarf trees.
Further off, we could see higher peaks with no vegetation at all.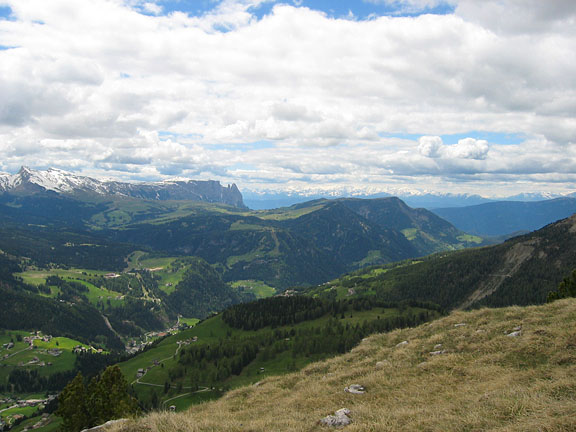 Below, the valley was a smattering of villages, fields, and woods.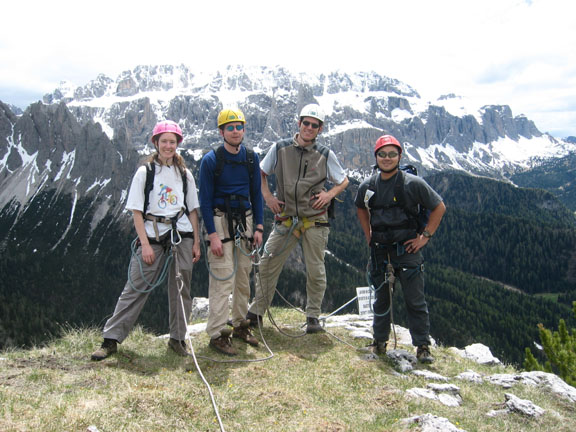 Proud of our climb: Margaret, Chris, Ben, Truong.