Edinburgh
March 12-17, 2004
Ben and I flew to Edinburgh to fence, but we allowed a couple extra days for wandering...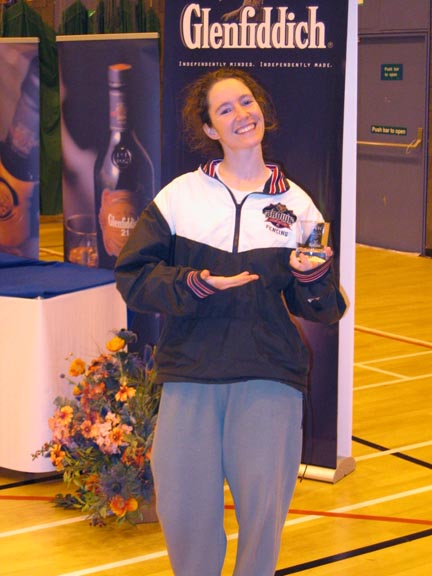 BH
The fencing tournament was harrowing for both us. The competition wasn't strong and there weren't many fencers, both of which added pressure to do well. It was a World Cup Satellite tournament which meant that we had the potential to earn World points and a spot on the international rank list. I did horribly in the first round, barely squeaking through to the direct eliminations, my confidence shaken apart. After being pepped back up into fencing mode by Ben, I upset the number two seed, and then trounced the number seven seed. I was in the semi-finals! Lost the next bout to end up third, which earned me a nice whisky glass, and two World Cup points. So I was ranked #219 in the world. (It seems some folks have slipped off the standings; I'm now #214 in the world, without having had to even fence!) Ben started out as horribly as I did, but I didn't have enough pep-talk ability, and he went out early, upset.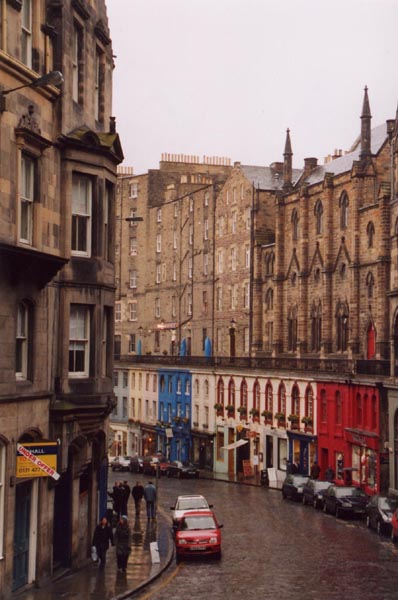 MK
Just an ordinary street in rainy Edinburgh.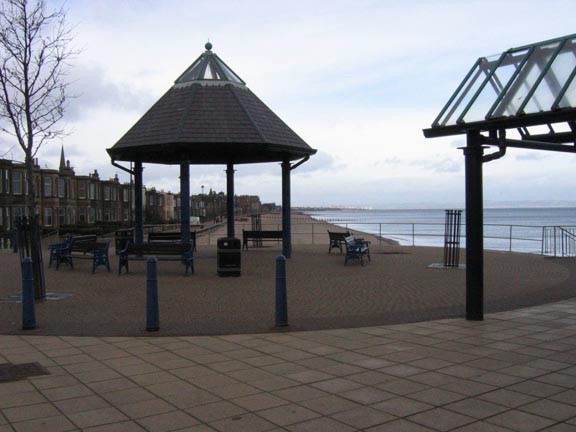 BH
The waterfront near where we stayed.
BH
In-joke.
MK
We spent a morning hiking up through the park to Edinburgh Castle. Ruins lined the way.
MK
The view from one of the battlements in the castle.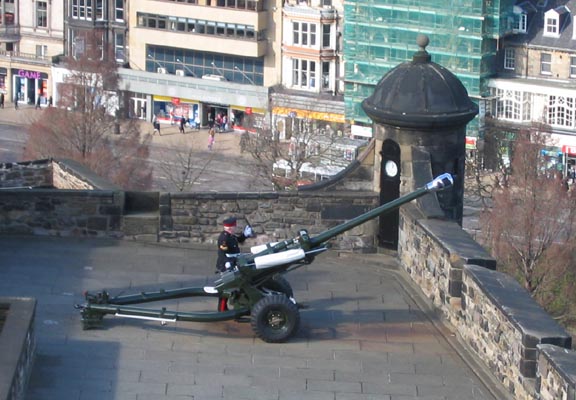 BH
Edinburgh Castle's One O'clock Gun about to fire.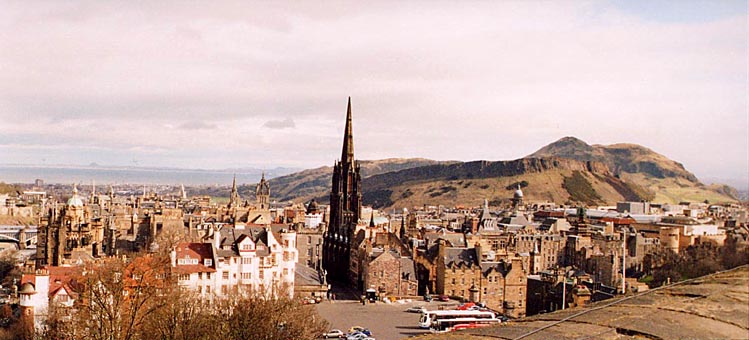 MK
We were fortunate to have a clear day, and could look out over the skyline with St. Mary's in the foreground and Arthur's Seat rising up beyond the buildings.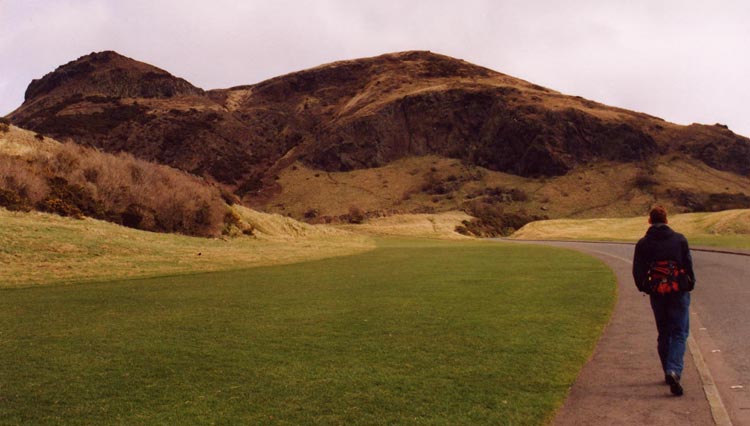 MK
We took an afternoon to climb Arthur's Seat in Holyrood Park. It was cold and windy and overcast, and we hoped it wouldn't rain.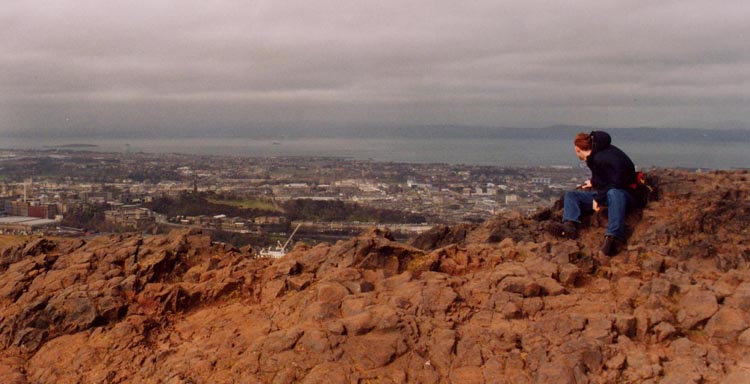 MK
The top was -- the best word is windy. Very windy. I felt like I was going to get blown off the hill at times. We got to look out over the city to the Firth of Forth. Here's Ben looking...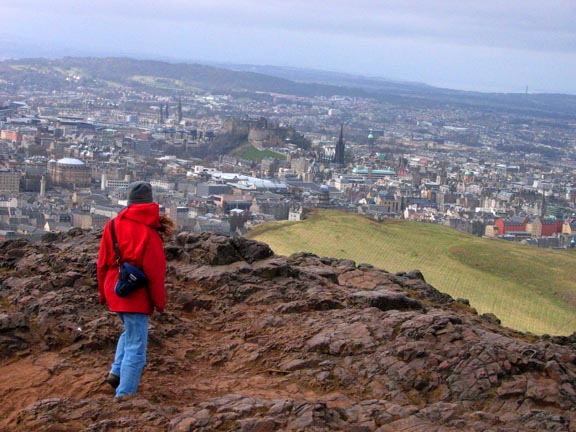 BH
and me looking...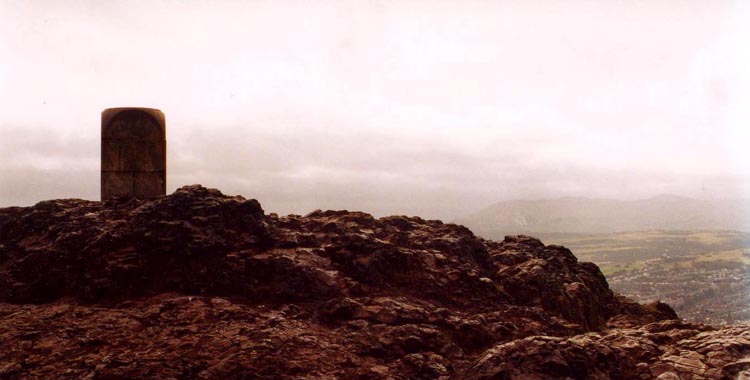 MK
and you looking.