After Ben fenced in Recklinghausen, we stopped over to see the city of Aachen, which became, in 768AD, the capital of Charlemagne's empire.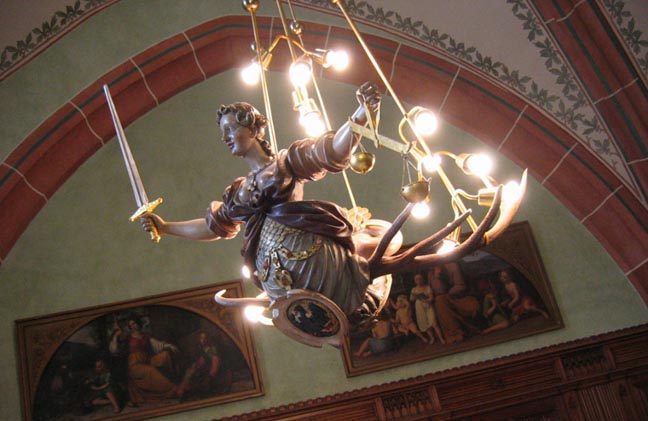 BH
We were in luck; it was a special fest day and the city had opened the town hall for free. Chandelier in the town hall.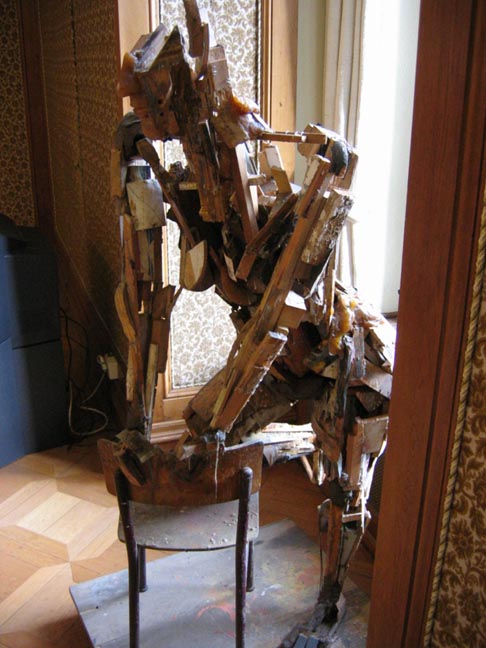 BH
This odd sculpture was also there.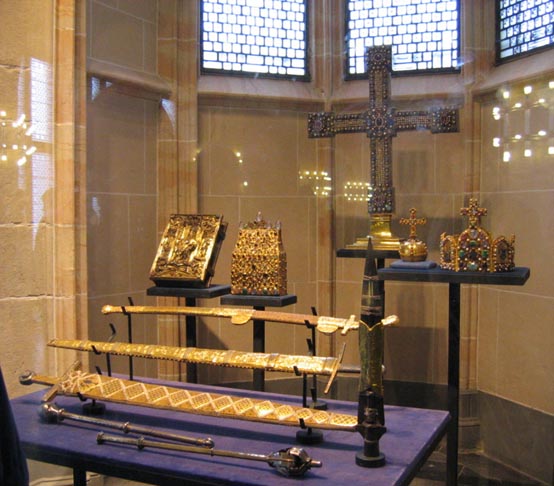 BH
Swords and jewels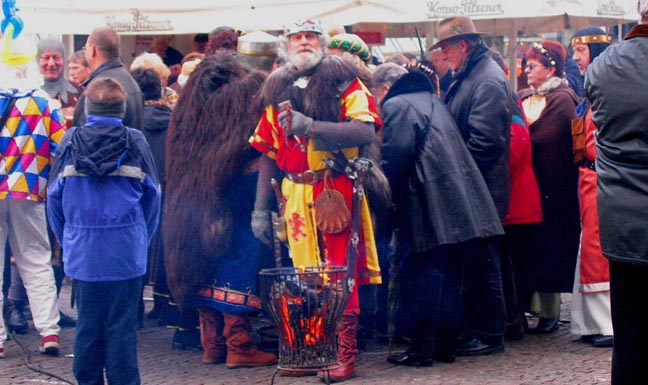 BH
Outside, the locals partied (and tried to stay warm).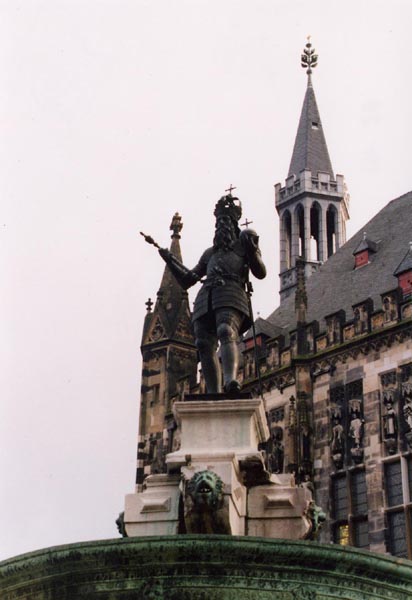 MK
Statue of Charlemagne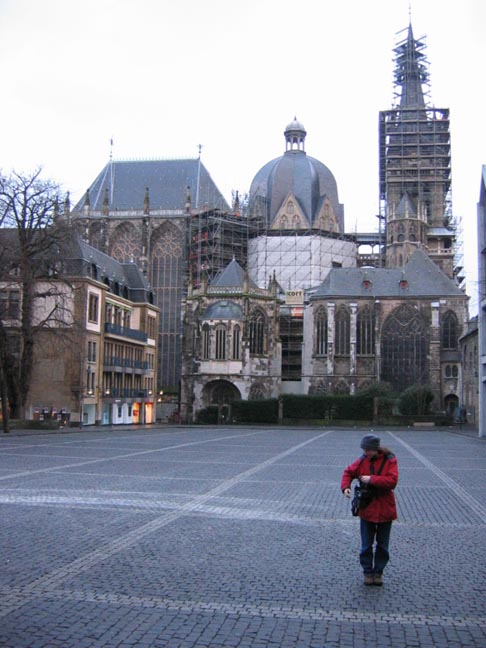 BH
Margaret, Cathedral, and -- scaffolding!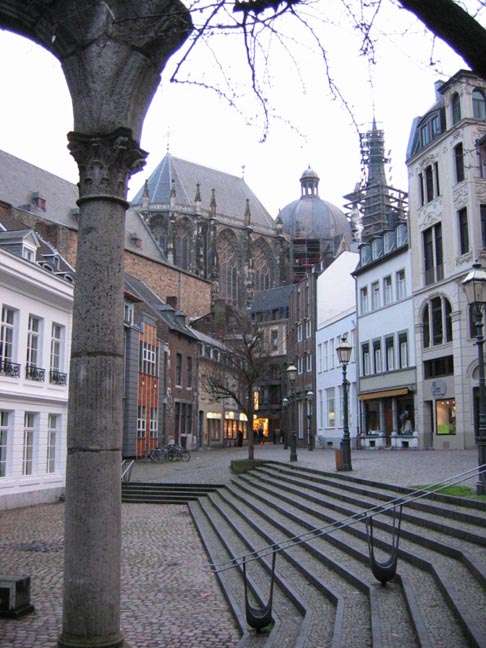 MK
The cathedral from another angle.
MK
Aachen cathedral was originally built under the rule of Emporer Charlemagne. It is now on the UNESCO World Heritage List.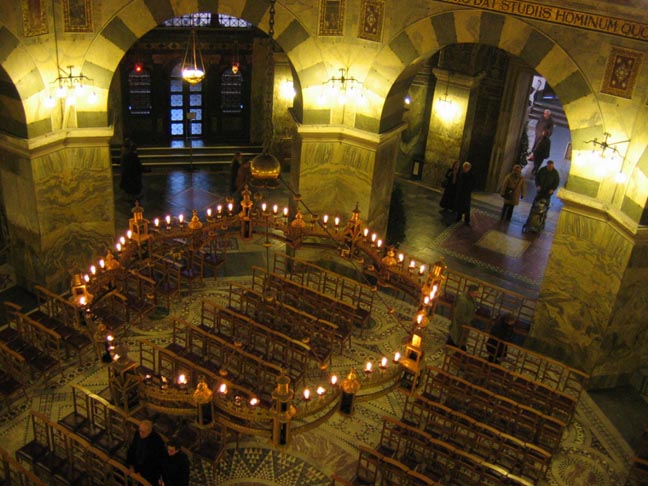 BH
Inside the cathedral.
BH
Pulpit.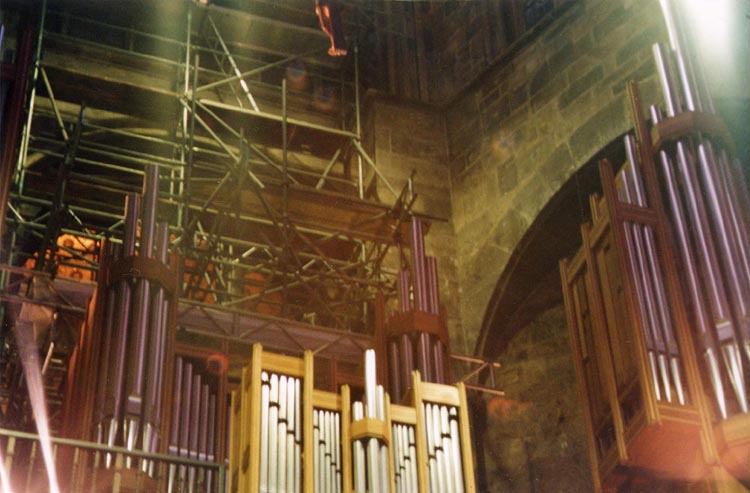 MK
Organs and -- scaffolding!